You're the Best, Lee Soon-shin: Episodes 29-30 [Open Thread]
There's actual watchable goodness this week! If you're trying to watch this show strategically, my recommendation is to watch the first 25 minutes of Episode 30. They're thoroughly worth it. And then you can resume your usual fast-forward (or skipping) routine.
(Given the recent pattern of makjang and angst, I'm amazed that there's as much as 25 honest-to-goodness minutes of squeal-worthy cuteness between these two episodes. It's definitely our upper limit for all the episodes in recent memory.)
The rest, sadly, is more of the same.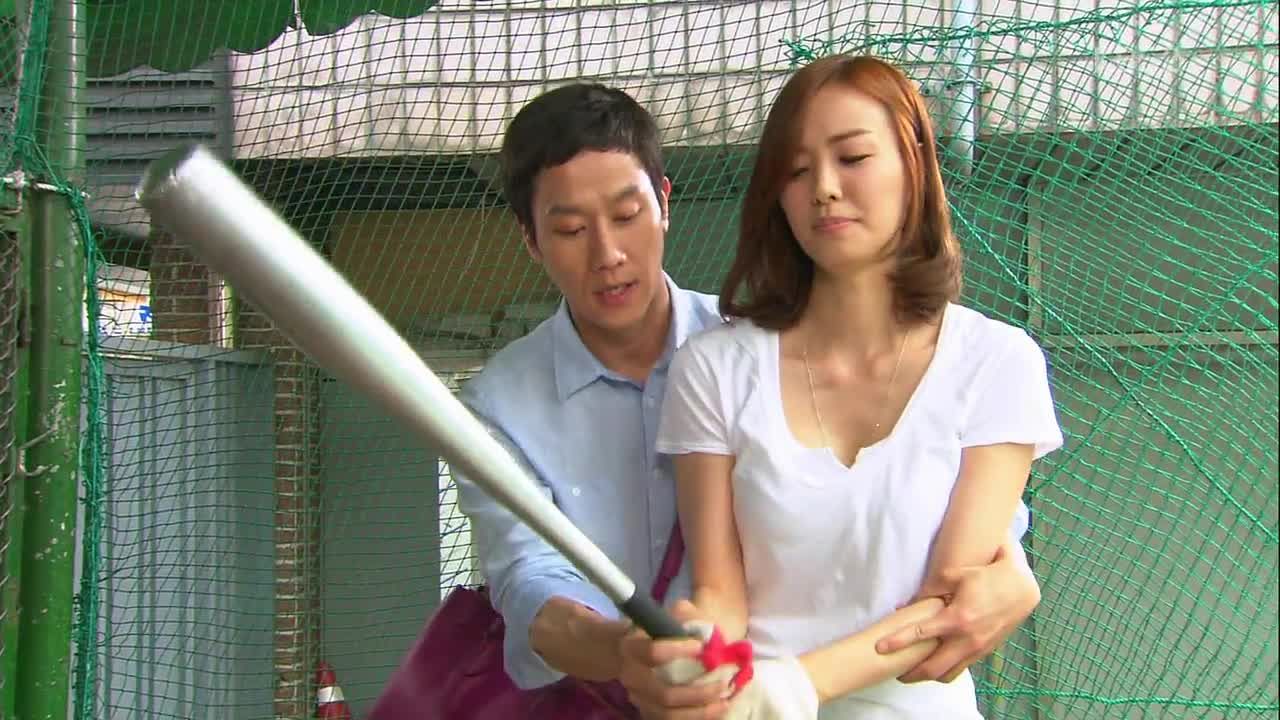 The gist:
Mi-ryung is still on her rampage of I'm a good mother, I swears, because I'm taking charge now after twenty years of negligence, and has lined up a movie to act in alongside Soon-shin. Trouble is, Soon-shin is still in her denial stage and doesn't want to act despite everybody and their mother (which includes her mother) recognizing that she's happiest acting. They push her to not let this opportunity slip by, but she hears it through defensive ears and thinks her mother is trying to get rid of her because she's the lovechild. She freaks out and storms out. Everyone's miserable.
Mi-ryung assumes that Soon-shin is declining the movie because her adopted mother opposes it, and despite being told that that's not true, she runs with that explanation. Unsurprisingly the press gets wind of it, and popular opinion becomes that Mom is holding Soon-shin back from a career and happiness and unicorns and rainbows. So Mom does the Bad Cop thing of telling Soon-shin to go ahead and move in with her birth mother and accept all that she has to give her, and agrees when Soon-shin asks if she's kicking her out. It's sorta nobly idiotic, only I have no goodwill left for Mom to concede to the noble part of that equation. It's well-intentioned and obvious, and necessary for our My Two Moms story to keep going, I suppose.
So Soon-shin goes to Mi-ryung, looking like all the life has been sucked out of her soul, and agrees to move in and resume acting and accept whatever Mi-ryung has to send her way. Mi-ryung is thrilled. Soon-shin looks like a zombie.
Other sisters: Hye-shin's flirtation with Bread Man continues, and Woo-joo hates it. Chicken Ajumma realizes there's something going on between Chan-woo and Yoo-shin, but she consoles herself with the fact that they're broken up and urges Yi-jung to keep at it, because lord knows that girl needs any encouragement. Yoo-shin is unhappy without him, and makes a drunken sorta-acceptance of his proposal. Sorta.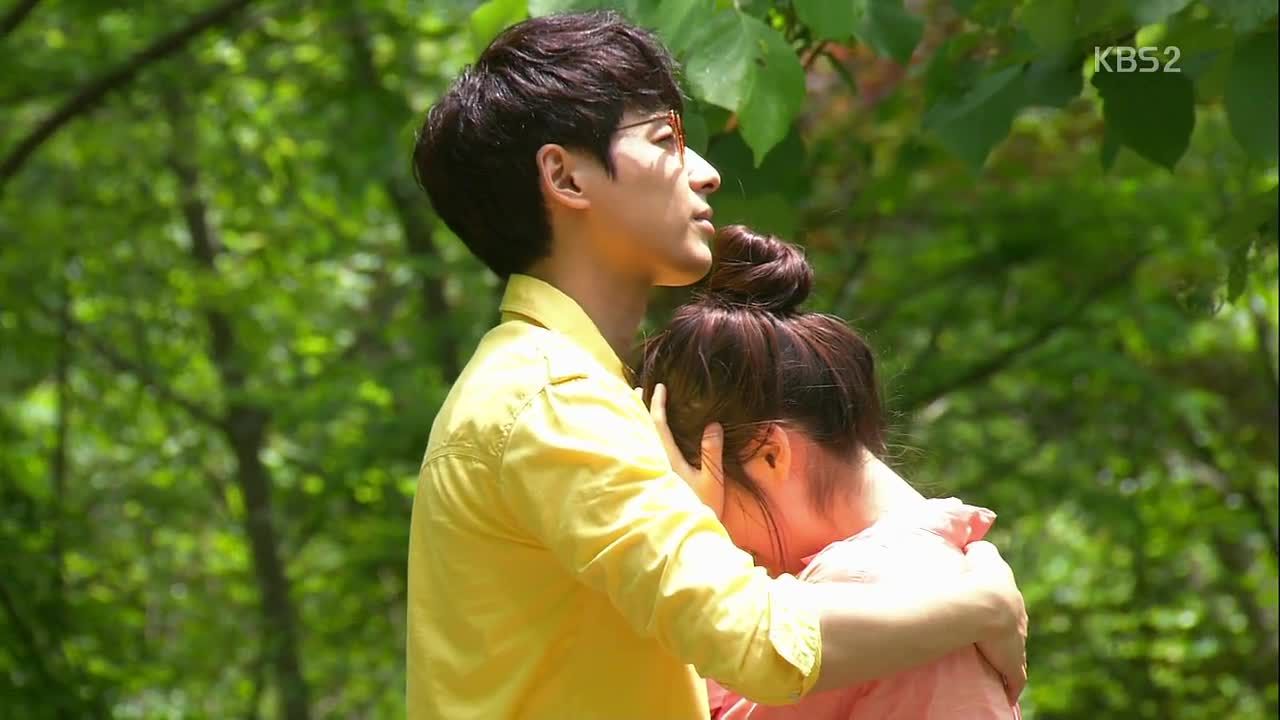 Highlights:
As Hye-shin tutors Bread Man, she gets a call from her viper of a mother-in-law that puts her in a dark mood. Bread Man insists on playing hooky today (because she was the model student who never played hooky), and takes her to the batting cage. It's cute because while it's a rather trite date venue, here it's another instance of Bread Man urging Hye-shin to work out her frustrations when she would choose to bottle them up. (Too bad Woo-joo hates this and cries and orders her mom to stop hanging out with Bread Man, though you can understand why, now that the whole neighborhood is mocking her for her adulteratin' grandpa and cheatin' daddy. She doesn't want her mother in the same category.)
Young-hoon invites Soon-shin to an MT with the restaurant family (MT = membership training, but really just an excuse to go on a retreat and drink and bond). She ends up going, and Young-hoon totally has fun pushing Jun-ho's buttons by saying that they're together and going to spend the night away. HA.
So Jun-ho follows them to the campsite with the really lame excuse that he's here on business, but I don't care because this leads him to play guitar and sing. (I would have ripped the mp3 but there's talking through it. Just watch the beginning of Episode 30.) He puffs up adorably because Soon-shin is there, and when she leaves mid-song, he noticeably deflates and finishes in lackluster manner. JUST ADMIT YOU LIKE HER.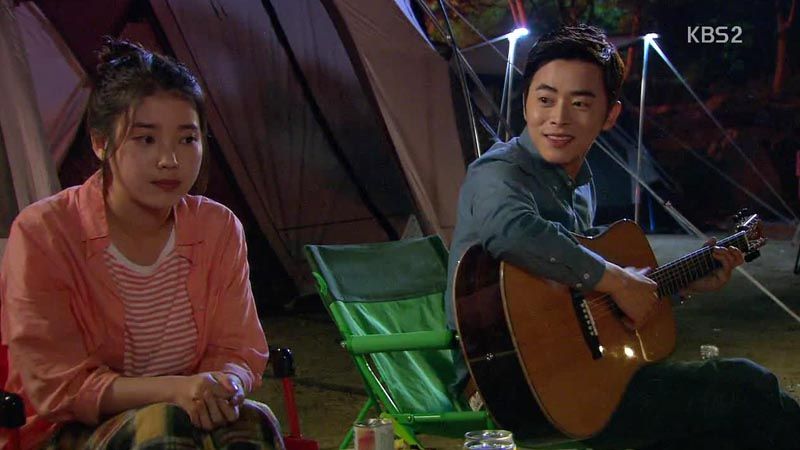 Jun-ho pushes her to admit she wants to act, and finally she does, but she also says that she can't pursue acting while leaving her family behind and in the lurch. Thus if she does act, it'll be on her terms.
Jun-ho finds out that she left early that morning and totally follows her to the train station. He insists on letting the employee take a couple photo of them (all, If you INSIST….) and then when she falls asleep, he shades her from the sun with his hands. She nods off on his shoulder, and he is SO happy about it.
Then he purposely gets off on the wrong stop, dragging Soon-shin along, and makes up the lame excuse that it was because, uh, scenery? Pictures? Soon-shin wonders why he's being so nice to her—is it out of guilt? Or because she's that pathetic?
Jun-ho says no: "Looking at you is like looking at the past me." He admits he was happy singing but gave that up, and cautions her against running as he did. He shocks her by telling her she's pretty: "So have confidence, because you're plenty beautiful. At least in my eyes."
I actually liked Yoo-shin's roundabout acceptance of Chan-woo's proposal, which is done in her typically gruff way. But it feels honest, and maybe that's why I respond to it. She's drinking and miserable, and at first thinks that he's a hallucination when he appears in front of her. Then as she starts to cry, she tells him she won't make him breakfast every morning and she'll give her paycheck to her mother (assuming they marry), and wails, "Why did you have to be ajumma's son?" Honey, we're all wondering that.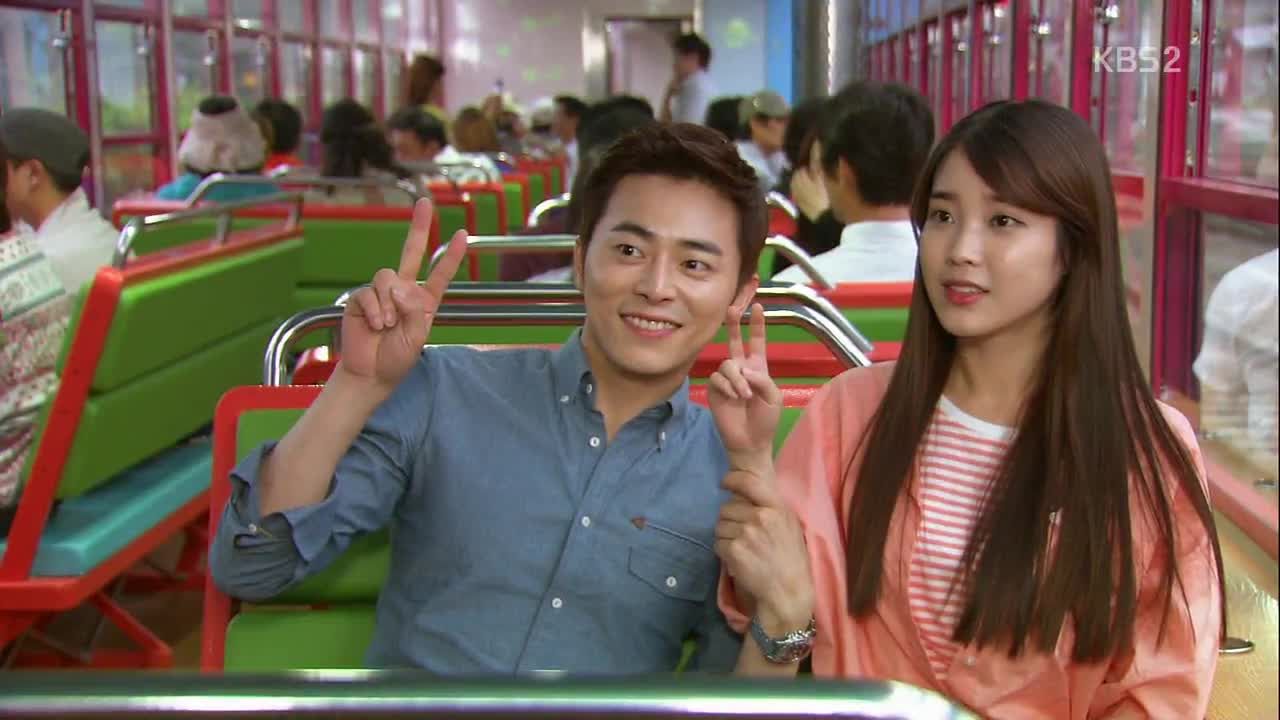 Lowlights:
There are actually still more lowlights than highlights, but I think I was appeased by the amount of Jun-ho and Soon-shin we got. The lowlights are really more of the same old same old:
Mi-ryung remains insane about how she's just trying to be a good mother, but continues to do everything her way, without consulting with anybody.
Mom playing noble idiot. Meh. I don't really care that she's urging Soon-shin to follow her dream now, after she was SO SO SO vociferous about blocking her path earlier.
Soon-shin acting out of guilt for her mother more than recognizing that anything anybody says is sensible and true.
Yi-jung moaning and groaning that Chan-woo doesn't like her. He tells her firmly that if she keeps seeking him out at the clinic he'll change jobs, and her reaction is to cry about it instead of, you know, recognizing that he has a point.
There's a weird beat where Yeon-ah pays a visit to the Shin ladies, and they commiserate (in their passive-aggressive condescending way) about Mi-ryung's news being hard on her. Yeon-ah asks Jun-ho's mother to take cooking classes together, and Jun-ho's mother is happy to agree. If she's doing it because she wants to weasel her way in with Jun-ho's family, that's one thing. But to me it smacks of ditching one mother figure for another. Which is sad, really.
Mi-ryung gets huffy about Soon-shin declining the movie and legit asks her, in full seriousness, "Why do you hate me so much?" Facepalm moment if ever there was one.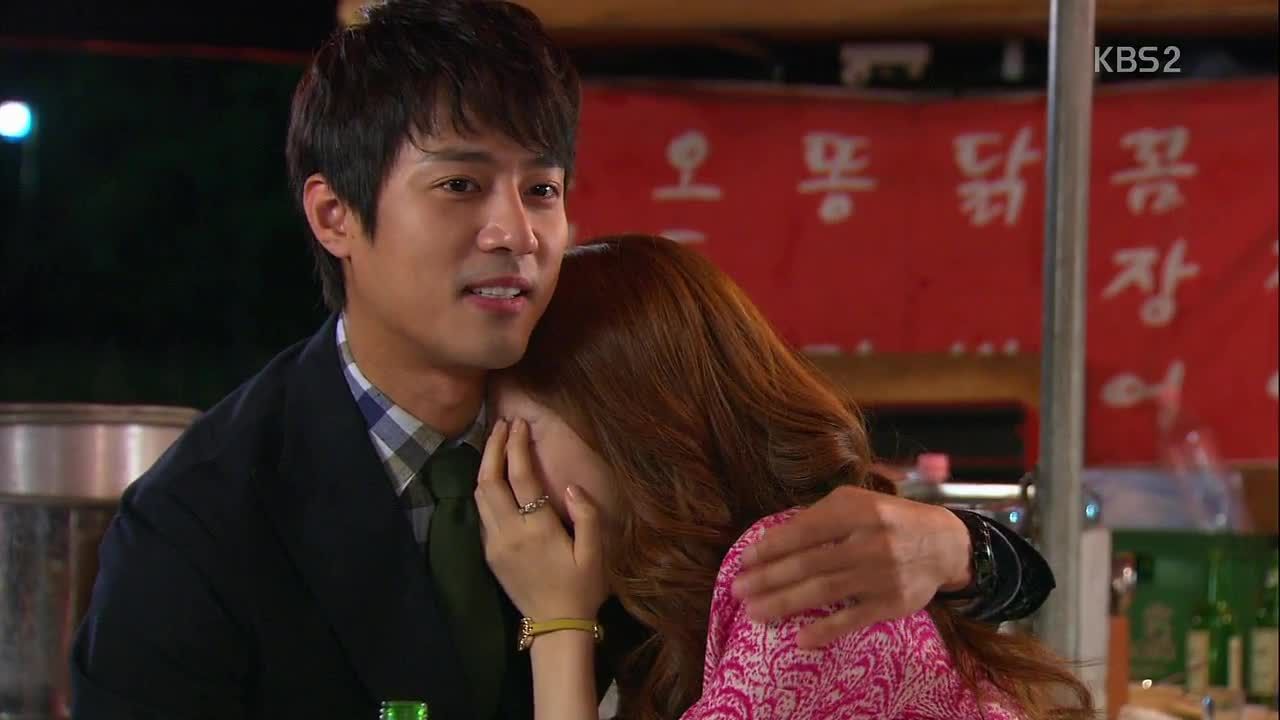 RELATED POSTS
Tags: featured, IU, Jo Jung-seok, Lee Mi-sook, Sohn Tae-young, Yoo Inna, You're the Best Lee Soon-shin