Choi Jin-hyuk joins the bad guys in God's Play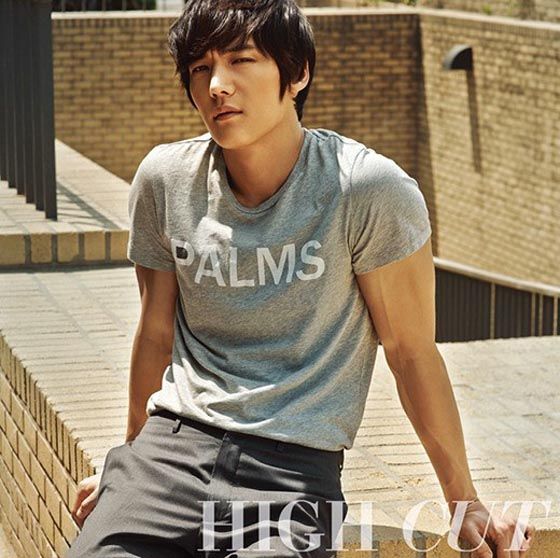 Choi Jin-hyuk is adding a new movie to his increasingly busy slate—he sure is working a lot these days, what with the sudden explosion of popularity (totally deserved, naturally) he's experienced this year (thanks, Gu Family Book) and the massive demand now placed on his time and face and body. Mm, body.
The movie is called God's Play, which features stars Jung Woo-sung and Lee Beom-soo. It's a story about the strategy-based board game baduk, though it's really more about revenge. Which is a good thing, because while I like both leads, ain't no way I'm sitting around watching them play chess for two hours. The hero (Jung Woo-sung) hits rock bottom, and then embarks on a revenge mission and faces off against antagonist Lee Beom-soo.
Choi Jin-hyuk joins the team as Lee Beom-soo's ally, which makes him a bad guy. And we saw how well he plays bad guys. (Really well, if by well I mean omg he was so hot. But I'm not just being shallow; he acted the shiznit out of the Bad Daddy Gumiho role, tugging at our heartstrings and then breaking them. Er, cutting them. Er, destroying them and making us like it.)
I'm glad to see Choi Jin-hyuk getting more work and breaking out into the big leagues; he's been steadily working since his 2006 debut but hasn't really had a lot of name recognition till the last year or two. (Though he also did have a name change—remember when he was Kim Tae-ho and just another pretty boy in Pasta (go Team Italy)? No? Probably why he made that name change.) Now that his star is rising, he's probably on a race with the clock to get as many projects under his belt before the dreaded army summons. He's a 1985-er, so time is ticking—start making your "I'll wait for Oppa" signs now.
God's Play comes from director Jo Beom-gu, who directed the action-packed bombs-and-speed-driven blockbuster Quick and will begin filming at the end of August. After that, we get to see him in Heirs come October. After that… let's not think about after that.
Via My Daily
RELATED POSTS
Tags: Choi Jin-hyuk