Dramabeans Podcast #17, Part 1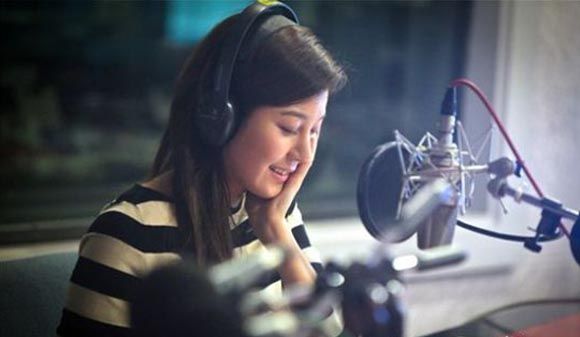 You guys sure asked a ton of questions when we opened up our podcast request line, and we did our darnedest to get through as many as we could. (If by darnedest we mean got drunk and rambled, which, obviously, we do.) It's a two-parter this time around, so stay tuned for the wrap-up in a few days!
(Apologies for the music in one or two places where I didn't lower the volume enough. It's not too terrible but in retrospect, it should have been lowered more. I'll be paying closer attention to the levels in the next one.)

Podcast #17, Part 1
Running time: 61:05
The questions we address:
Why are you so mysterious?
Do the people in your real life know about your online identities? Has fame changed the way they treat you?
Why did you start making recaps, of all things? Why recaps and not just commentary?
What colleges did you graduate from? (8:10)
What are common things javabeans and girlfriday disagree about when it comes to their tastes in dramas?
What are your favorite/ideal actor types? Character types? (10:38)
How accurate are the drama depictions of Korean culture? (20:20)
What are your favorite actors in terms of acting ability? (23:37)
And actresses? (28:13)
How do you maintain your enthusiasm for the subject matter? (31:44)
How hot is Lee Sang-woo? (34:08)
What was the first time you guys met face to face?
Will you have a meetup in LA?
Will you have a meetup outside the U.S., say the Philippines?
On a tropical island: Pick your favorite drama hunk, two dramas, favorite food, and an object. (36:00)
What exactly is the drama trifecta of having good acting, directing, and writing? (40:20)
Whatever happened to Samsooki and would you consider having a male writer on staff?
What dramas have foreigners as significant characters? (48:54)
How much time does it take you to do these recaps? What's your schedule like?
Do you think Korea's really experiencing a golden age, or is this just a product of the workaholic mentality?
What do you think of the crackdown on all the streaming and downloading websites? (52:08)
Where do you see the future of this blog going? (56:36)
Why is there a lack of rom-coms these days in dramaland? Why don't we have hugely popular crack dramas like You're Beautiful, Boys Before Flowers, etc?
How many hits does Dramabeans get?
[ Download podcast | Mirror ]
Audio clip: Adobe Flash Player (version 9 or above) is required to play this audio clip. Download the latest version here. You also need to have JavaScript enabled in your browser.

Songs Used in Podcast (In order of use)
I decided to pepper this podcast with random tracks from various drama soundtracks, just 'cause they're fun and would hardly get used otherwise:
"달콤한 당신" (Sweet you) from the Bad Couple OST
"Kissing Me" by Alex and Daniel Henney from the Seducing Mr. Perfect OST
"Oh My Goddess" by Sung Shi-kyung
"Cappuccino, Mocha & Cafe Latte" from the My Sweet Seoul OST
"Merry-Go-Round" from the Hong Gil Dong OST
"Rainbow Soap from the On Air OST
"꽃다운 서른넷" (34 like a flower) from The Woman Who Still Wants to Marry OST
"Cutting Board and Knife" from the GourmetOST
"짙은 바람" from the Triple OST

RELATED POSTS
Tags: featured