Im Soo-jung to play Jang Dong-gun's leading lady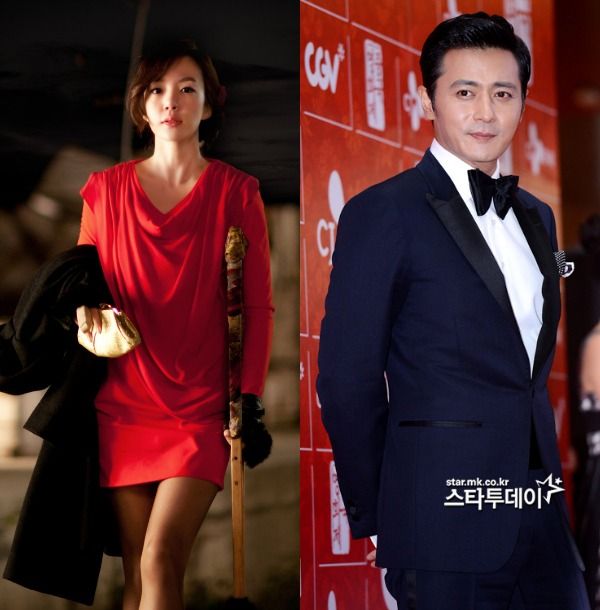 There's finally some movement on casting a heroine for Crying Man, the new project from director Lee Jung-bum of Ajusshi (aka The Man From Nowhere). This time he's got Jang Dong-gun (A Gentleman's Dignity) as his action hero, and Im Soo-jung (All About My Wife) has confirmed that she's signed on to play his love interest. Ooh, I love them both, so now I'm doubly excited.
The film is described as a noir romance, with lots action of course. Jang Dong-gun stars as a killer who ends up falling in love with his mark, played by Im Soo-jung. It'll be the story of their "fatal love," which is so literal it makes me laugh. It's not a new premise by any stretch of the imagination, but there are about a million ways to change up that basic plot outline, and at least we know the execution will be badass.
Im Soo-jung has had a string of popular films, and did especially well with last year's All About My Wife. She just has an effortlessness about her that I love (and also covet), not to mention that she also has one of the best co-star track lists ever: Hyun Bin, Gong Yoo, Lee Seon-kyun, Kang Dong-won, Rain (are you crying yet?) It just goes on and on. Jang Dong-gun hasn't had a massive commercial hit in a while, but playing a hot hitman who'll break the rules for love… Well, it sure is the way into MY movie heart.
Once casting is finalized, Crying Man starts shooting in September.
Via Sports Hankook
RELATED POSTS
Tags: Im Soo-jung, Jang Dong-gun