Krystal joins the cast of Heirs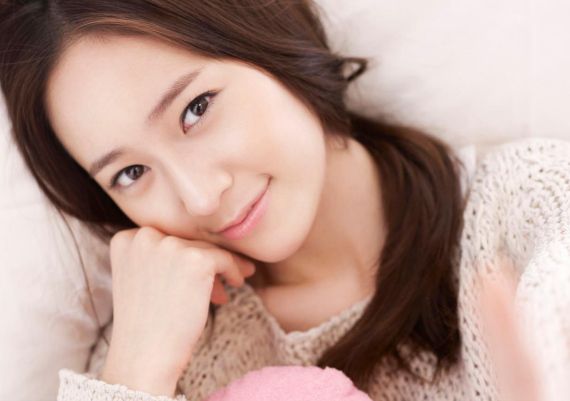 We've got another casting addition to the trendy high school rom-com Heirs (He Who Wears the Crown, Endure Its Weight: Heirs) — f(x) idol Krystal has confirmed that she's joining the cast, alongside Lee Min-ho, Park Shin-hye, Kim Woo-bin, and Choi Jin-hyuk.
The buzz project from writer Kim Eun-sook of Secret Garden and A Gentleman's Dignity promises a glossy Gossip Girl-esque world of uber-rich high schoolers, and tells the story of their friendships and loves. So far there's little else to describe the story, but I half expect that to BE the entire story, 'cause I sat through all of A Gentleman's Dignity.
Krystal will be joining the set of upper crust high school students as a chaebol heiress. Her character is described as a girl who wants for nothing in the world, and is haughty and chic. Sounds like pretty standard second lead territory, but I hope there's going to be more dimension there for her sake.
Krystal was last in the family sitcom High Kick 3: Counterattack of the Short Legs, and though I never loved her (perhaps because she was playing a pretty simple one-note character for most of the show's run), I found her serviceable as the bratty younger sister. I don't see a huge difference for her Heirs character, except maybe having the money to back the 'tude, but she can be likable when she's dialed down. I remember warming to some of her quieter moments in High Kick, though they were few.
Heirs is being planned for 20 episodes, as a Wednesday-Thursday drama set to premiere in early October on SBS.
Via TV Report
RELATED POSTS