Lee Jong-seok and Kim Woo-bin strut their stuff
So this is literally just a happy photo post, because I saw pretty pictures of School 2013 costars Lee Jong-seok and Kim Woo-bin together, and it made me do an embarrassing dance. I'd show you the dance but javabeans said she'd stop being my friend if I ever did that again, so… yeah…
The pair of bros teamed up for a Fall/Winter shoot for Trugen, which is either a catwalk-off for Who Wore It Best, or a series of couple looks. I'm gonna go with couple looks. And hey, you figure they spent all of School in the same clothes too, so they were always destined for matchy bromance-wear.
Lee Jong-seok is busy slaying noonas with his current drama I Hear Your Voice, in between shooting sageuk film The Face Reader. He's got a swimming movie lined up next (called No Breathing), and that's just for starters. Busy, busy. Kim Woo-bin will return to dramaland in the fall with Heirs, and in the meantime has been shooting gangster sequel film Friend 2, which is where the stills below are from.
I included them because they're practically a photo shoot anyway — it's just Kim Woo-bin's son-of-a-mobster character (spawn of Jang Dong-gun, no less) arriving at a mob funeral where he'll run into the man responsible for his father's death (played by Yoo Oh-sung). It's probably a good thing real gangsters don't look this good. Trouble with a capital T.
I Hear Your Voice airs Wednesdays/Thursdays on SBS, and Friend 2 is planning for a release later this year.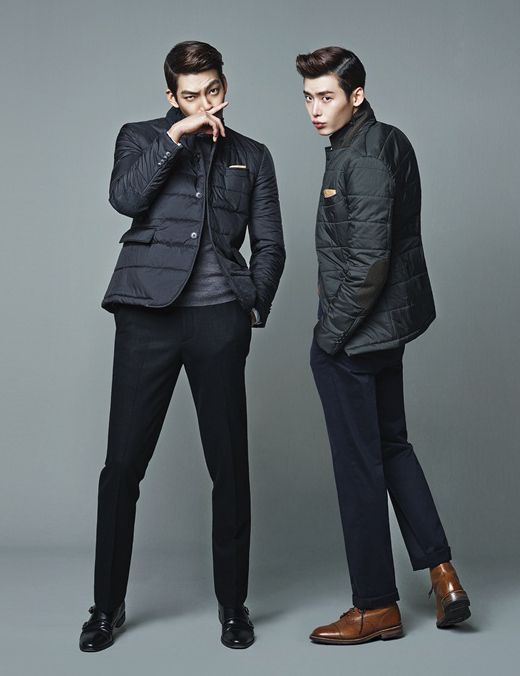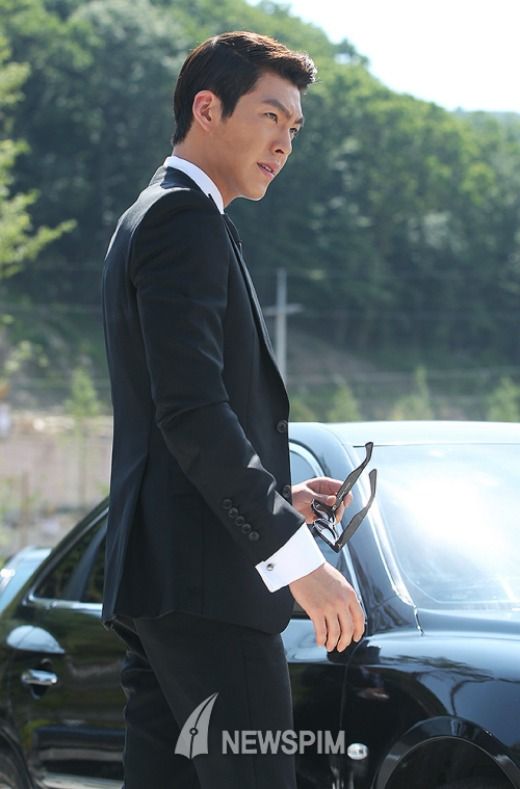 RELATED POSTS
Tags: Kim Woo-bin, Lee Jong-seok, photo shoots