Lee Min-ki set to challenge Kim Myung-min in Himalaya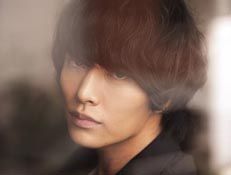 Ooh, this is great news: Lee Min-ki (Chilling Romance, Temperature of Love) is reportedly finalizing casting details that would team him up with Kim Myung-min in the based-on-a-true-story mountain-climbing film Himalaya. That's not a pairing I would have thought up, but now that I hear it I really want to see it happen.
The story is about a team of real-life mountain climbers who went on an expedition to climb Mt. Everest in 2004. The group was led by Eom Hong-gil, and when one of his younger teammates, Park Mu-taek, died during the expedition, Eom left his expedition in an effort to collect Park's body.
Kim Myung-min is set to play the expedition leader, while Lee Min-ki would play one of the other expedition members who clashes with Kim. I'm guessing there'll be some alpha-male conflicts when the leader wants to go after the body and the others oppose it, which prompt the leader to break from the group. Should make for a tense human drama, and these are two actors who can certainly ratchet up the intensity, equally capable of being hotheaded and frosty-cold, depending on the role. Can't wait to see it.
Lee Min-ki is currently filming the movie Monster, in which he plays a serial killer, after which work will begin on Himalaya. Lee hasn't signed the contract yet for Himalaya, but reports indicate that plans are likely to finalize. The movie plans to begin filming in October.
Via Star News, Sports Seoul
RELATED POSTS
Tags: Kim Myung-min, Lee Min-ki