Man From Another Star courts Jeon Ji-hyun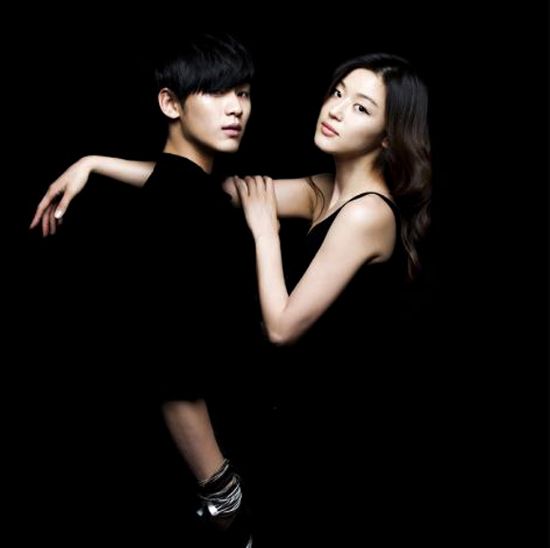 Kim Soo-hyun and Jeon Ji-hyun together again? For an entire drama? This could get interesting. Word is that the new SBS aliens-time-traveling-through-Joseon drama Man From Another Star is courting The Thieves co-stars for an onscreen reunion. The drama is still many moons away (it's slated for winter) so it's just a round of casting offers at this point, but the possibility of Jeon Ji-hyun's return to dramaland is getting a lot of attention.
Given that their first project together was such a hit and the fact that their loveline in the film was short and sweet enough to keep people wanting more, it would be a smart move to score them both. Not that wrangling two movie stars back to dramaland is an easy feat. Jeon Ji-hyun's last drama was 1999's Happy Together, and she has since been sticking exclusively to movies for the past 14 years. I thought they had great chemistry in The Thieves, and wouldn't mind seeing them get their happy ending in a drama, that's for sure.
The new project from the writer of You Who Rolled in Unexpectedly and the PD of Tree With Deep Roots is about an alien who travels back in time and lands in Joseon, and then lives through the next four hundred years to the present day where he falls in love with an actress described as reckless and brazen. Oh, the wacky. There are so many ways this could be awesome, starting with two solid leads to anchor the romance. What are the odds that a time traveling alien sageuk will be the ticket?
Man From Another Star is being planned for a December premiere on SBS.
Via Star News
RELATED POSTS