Shark: Episode 11
Some great developments in this episode really set the ball rolling, adding a few interesting twists to shape the second half of this vengeance fest—which isn't as cut-and-dry as we might've thought it was. The Orpheus allegory finally gets the attention it deserves (take that, sharks!) as Hae-woo continues to steal the show—but really, how can we not love a heroine who can look into the eyes of her first love and promise to go to war with him?
With all the new premieres, Shark got the closest it's been to double digits with 9.4%. Next week will be the big indicator, so it's now or never.

EPISODE 11 RECAP
After an extended recap, we return to the gala as Hae-woo watches the hidden tape of her father threatening the late Detective Jung while everyone gathered gets to listen.
Hae-woo just absorbs what happened for a moment, but grows curious when one of the guards nervously pulls out a flash drive from another computer. Ah, so it wasn't her computer that played the recording—Yi-soo must've bought this guy off to broadcast the recording to the party.
She doesn't know what happened, and Joon-young calls to tell her to go straight home without returning to the gala. She starts following Yi-soo out, but a call from Soo-hyun stops her in her tracks just as Yi-soo pulls out his shark pendant. Did she see it? She couldn't have.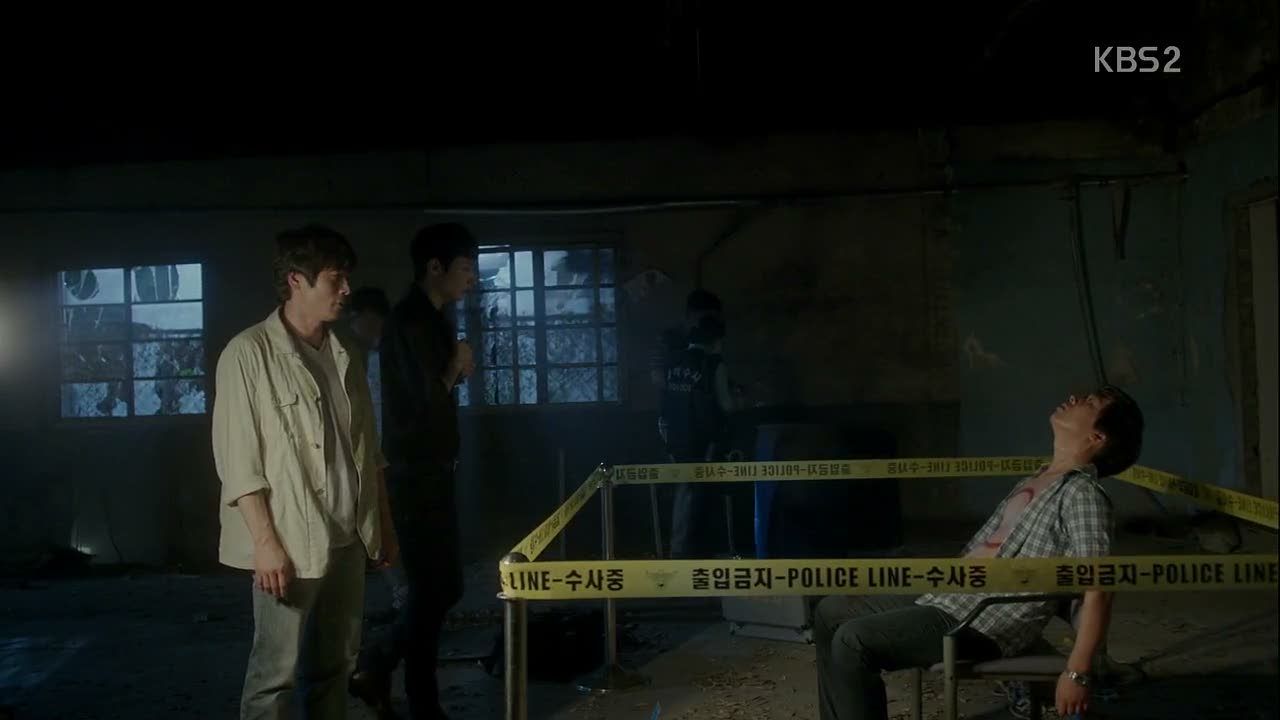 Detective Byun and Soo-hyun are at the crime scene with Detective Oh's corpse, and because of the blood circle, Soo-hyun wonders if it's the same murderer from Detective Jung's case. Our good detective is visibly shaken by the death of his colleague, so when Soo-hyun asks him if he's all right all he can do is nod shakily.
But his problems are compounded when he gets a call about Daddy Jo's blackmail scandal, and he can't help but take out his pent-up frustrations on his car. No one blames him.
While Joon-young tries to find out how the audio file was broadcast, Hae-woo does the right thing by handing over the USB file of evidence against her father to Detective Byun. This is why she's awesome.
Meanwhile, Prosecutor Oh sweats and frets to Grandpa Jo about how they'll handle the fallout from this—he's sure they can cover it up, but public opinion will be harder to control. Grandpa Jo laughs it all off good-naturedly, but inside he's seething.
He does come to the correct conclusion right away, though. "Kim Jun… Han Yi-soo." The cat's out of the bag! (The shark is out of the tank? I tried.)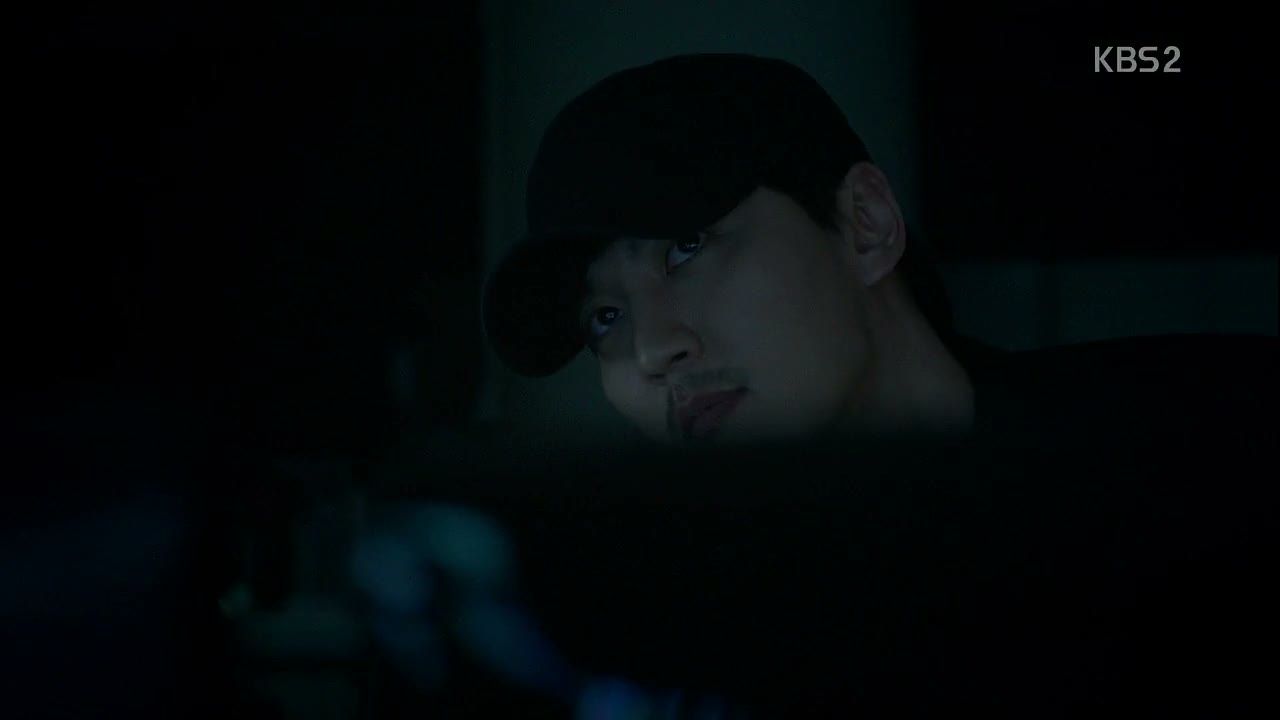 Yi-soo sneaks into a mysterious security room, dispatches the guard ("Does this rag smell like chloroform to you?") and steals some CCTV footage. Is he looking for Clicky in the library?
Daddy Jo throws another tantrum at Joon-young, claiming that it wasn't his voice in the recording. When his son-in-law doesn't tell him what he wants to hear, he practically starts rolling around on the floor in hysterics. "Why is everyone always dying to stab me in the back?" I don't know, maybe because you're kind of awful?
Junichiro meets with Grandpa Jo & Co. to apologize for sniping their hotel deal, and offers a deal in exchange—if their hotels join hands, they can challenge the international market together. Grandpa Jo wants time to think on it.
Detective Byun takes Hae-woo out for some soju, but she's not in the mood to drink for once. He praises her for making the tough decision to hand over the evidence before asking for her input on the case. Everyone thinks the murderer is the same, but Hae-woo disagrees. It was a copycat killing.
Yi-soo's father and Detective Oh were killed the same way, but Detective Jung was murdered differently—so they're dealing with two different murderers. Detective Byun agrees with her, and they both come to the same conclusion that whoever murdered Detective Oh did so to escape investigation (by making it look like the other murder) and to send a warning to Jung's murderer. But why?
That's when Detective Byun reveals that Oh had found the evidence in the locker that Jung tried to hide. But he doesn't tell her that it was a photo of independence activists. Curious.
The only thing they don't know is why Yi-soo's father ended up with the incriminating documents that Envelope Professor had all those years ago.
Thanks to some fancy product placement, Yi-soo gets to watch the library CCTV footage he purloined around the time Detective Oh was there, and catches a glimpse of Clicky's face hiding amongst the shelves.
Hae-woo finds Clicky (in his bookstore ajusshi disguise) waiting for her at home to deliver an old book to her grandpa. She takes it to Grandpa Jo instead.
It's with hesitation that she finally breaks the news to Grandpa—it was her father that was responsible for the hit-and-run, not Yi-soo's dad. And Detective Jung had been blackmailing her father for it all these years.
Poor Hae-woo. She has no idea that Grandpa was the one who freakin' orchestrated all this, but you can't blame her when Grandpa acts all scandalized and feigns guilt for the trouble they must have put Yi-soo's dad through. Ugh, he's so fake.
He asks her to speak plainly on who she thinks caused Detective Jung's murder, and Hae-woo hesitates even more. Nooo! Don't tell him about Yi-soo. Don't tell him about Yi-soo.
Thankfully she listens to her gut, and doesn't give Grandpa any more details. But she still trusts him wholeheartedly, and even tells him how much his presence gives her peace of mind, like he's the white knight who'll set everything right.
Mrs. Park tries her best to fish for what little information she can out of Hae-woo, but it piques Hae-woo's curiosity that Mrs. Park was interested to know about Yi-soo in the first place.
Hae-woo returns to her room to find Joon-young working on scandal damage control, but he drops everything to comfort her since he knows how hard this must be. Gah, he's so perfect and supportive—he didn't even tell her family that she saw the blackmail tape at the same time it was broadcast.
"Thank you Oppa," she says into his shoulder. "For being by my side."
"Cheer up," he replies. "Everything's going to get better."
Grandpa Jo unwraps the book Clicky delivered, which was a cover to hide the old picture of the activists/his father(?) inside. Grandpa Jo burns it, and then has a talk with his son we don't hear.
Hae-woo and her husband find Detective Byun waiting outside the house for her dad, but what's even more curious is that Daddy Jo called them and volunteered to go. Something's fishy here.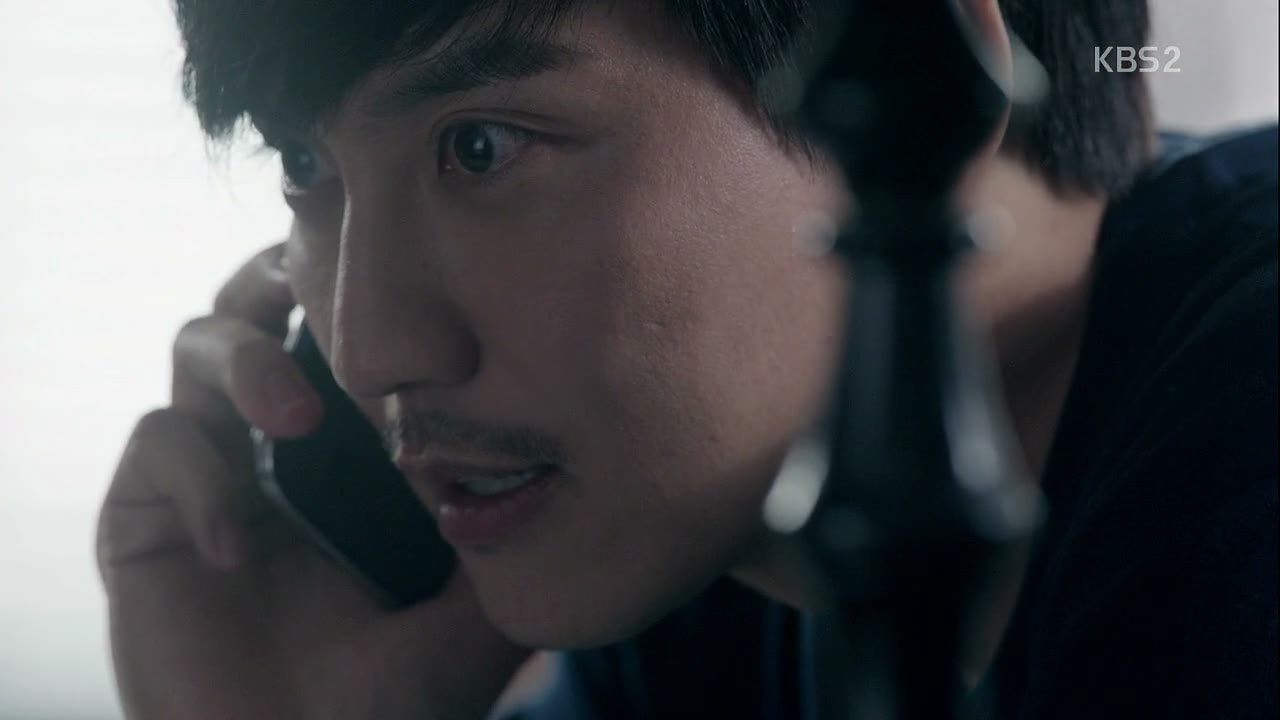 Meanwhile, Yi-soo has a talk with his friend, sure that Daddy Jo is just making a move to sway public opinion in his favor. He asks if his friend checked something he sent, and gets a gleam in his eye as he admits that he's been curious about "him" for twelve years. I wonder who he means.
Clicky wears a frightening wig to go knocking at a teacher's door, and uses a fake badge to claim he's a policeman. He just wants to ask the man a few questions since he met with Detective Oh previously. Uh oh.
Dong-soo calls Secretary Jang out to vent some of his frustrations and worries about what he heard at the gala—mostly that Yi-soo's dad's name was mentioned in the blackmail tape, and that Daddy Jo was accused of murdering him. I love that he's trying to piece this whole mystery together on his own, and that he's worried for the truth only because of how much it'll hurt all his friends.
Secretary Jang mentions that she read an article claiming that the conversation was manipulated, but it does little to put Dong-soo at ease. If everything's true, it'll be problematic for Hae-woo, Joon-young, and Yi-hyun. He knows Secretary Jang has more connections than he does, so he implores her to use them to look into the matter.
Yi-hyun finds her dad at work to ask about the same thing, since she also heard everything at the gala. She wants to know whether it's true Daddy Jo killed her birth father, but Detective Byun reassures her that that's not the case.
Detective Byun is in charge of Daddy Jo's interrogation, and Daddy Jo admits to causing the hit-and-run. But he changes his story a little on how Yi-soo's dad ended up with the blame, first saying that he insisted on it, and then saying that he might have bribed him with money to do it on the condition that Daddy Jo would take care of his children.
He lies when asked if Yi-soo's dad changed his mind about taking the blame, but does admit that he was blackmailed by Detective Jung over the matter.
"Is that why you murdered him?" Detective Byun asks, and Daddy Jo blusters that if he killed everyone who threatened him, there'd be a lot of bodies. Interrogation over.
Detective Byun updates Hae-woo via phone, growing a little concerned when she claims it was her grandfather who convinced her dad to turn himself in after she talked to him. But at least she only told Grandpa about the hit-and-run, and nothing more.
Hae-woo calls Soo-hyun to look into the late Detective Oh's phone record right as Yi-hyun comes to visit her table, and she asks if Soo-hyun has been especially busy lately since he's usually a regular customer. Hae-woo picks up on the vibe and assures her: "I'll tell him you miss him." Ha.
Yi-hyun can deny it all she wants, but it seems she's got a budding crush. Either way, she moves the topic to the mysterious man they saw at the gala, and asks Hae-woo if she knows him, since Yi-hyun remembers him from his nice voice and handsome face.
You can tell Hae-woo feels terrible that she can't tell Yi-hyun her suspicion that Kim Jun is Yi-soo, even when she admits that she does know Yi-hyun's sporadic customer. Why can no one in this drama tell when the other person is visibly holding back tears? Isn't it normal to pick up on these things?
Yi-soo finds Mrs. Park waiting for him in the hotel lobby, and she's come only to give him banchan since he lives alone. Awwww! That's such a sweet and motherly thing to do. She so knows he's Yi-soo and she's trying to take care of him, isn't she? Mrs. Park needs a bigger part, stat.
Dong-soo is over the moon to see her when she emerges outside, since he's the one who gave her Yi-soo's address. She asks Dong-soo if "Kim Jun" contacted him about the job first, and he confirms that it was Secretary Jang. He doesn't know why Mrs. Park is asking, but we do—there are too many coincidences, and she's hunting for the truth.
Soo-hyun calls Hae-woo with the details from the murdered detective's call logs—along with calling Detective Byun, he called a history professor (the one Clicky found), and the society for history correction that Envelope Professor was a part of.
So she joins Detective Byun on his investigation as a tagalong, since she's basically out of a job until the disciplinary committee reaches a decision and has a lot of time on her hands.
Joon-young tries to talk Grandpa Jo out of a press conference, but he's already made up his mind. Grandpa Jo outwardly takes the blame for not raising his son well, and "when you commit a sin, it's only right to apologize for it." O rly.
Detective Byun and Hae-woo question the history professor Clicky met, only to learn that Clicky actually impersonated Detective Byun specifically to ask about what Detective Oh talked to him about. The professor describes Clicky as a man over fifty, which surprises Hae-woo, since she seems to have thought it would have been Yi-soo.
But he shares what he shared with Clicky, which seems like a curiously loose end for the assassin to leave—Detective Oh had asked if he had any pictures from the independence movement as well as a family photo of Jo In-seok, Grandpa Jo's father.
As for Grandpa Jo, he holds his press conference to clear the air regarding the rumors surrounding his son, and admits to everyone that his son did cause a car accident twelve years ago, and he did flee from the scene.
The professor admits that the family photo both Detective Oh and Clicky asked him about was destroyed in a fire before Jo In-seok was born, so that the only remaining photo is a solo portrait of him.
When Detective Byun asks if Detective Oh showed him the family portrait, the professor says no—and that Clicky asked him that same question over and over again. Detective Byun seems to realize that his former colleague saved this man from being murdered by not showing the photo.
Grandpa Jo's eyes brim with tears as he delivers a heartfelt apology to the family of the hit-and-run victim as well as the nation, going for the take-pity-on-how-sorry-I-am route as he even bows for the cameras.
Yi-soo watches the news from home as they cover not only the apology, but Daddy Jo's personal visit to the home of the victim's family to drop to his knees and beg for forgiveness. Daddy Jo watches from home too, happy as a clam that he could fool people with his fake act of sincerity. It seems to have worked, for the most part, to swing public opinion back in their favor.
He then calls Grandpa Jo as Kim Jun to commend him for his courage in coming clean to the media, but Grandpa picks up on the fact that maybe Yi-soo just wants to rub it in a little that he had to embarrass himself so publicly. "I will visit you soon," Yi-soo says with a menacing edge.
Junichiro muses over Grandpa Jo's decision to apologize as he drinks with Secretary Jang, offering his view that life is about choices, and that those choices are what defines a person. I'm not too sure what he's getting at, but he plans to stay in Korea longer to find out.
Soo-hyun delivers the hotel's CCTV footage to Hae-woo, though he doubts she'll find anything useful when the laptop was in a blind spot. She still looks through it anyway, and pauses during the point when Yi-soo was leaving first at the gala.
She notices a flash of silver in his hand, and zooms in to find a surprisingly high definition picture. She's able to see the metal shark pendant clearly, and her eyes go wide in shock. Finally! Proof!
She rushes straight over to Yi-soo's penthouse, and you can just see all of this starting to sink in for her during the drive. Yi-soo seems shocked when she shows up at his door, and downs a very unhealthy amount of pills before he answers. (Pro tip: Pills don't magically work better if you take half a bottle at once.)
Hae-woo can barely eke out that she wants to talk to him, but hesitates when Yi-soo invites her inside. She automatically fingers her wedding band as if to remind herself that she's married, and decides that it's not a good idea to go inside. He has to come out to talk to her instead.
When he confronts her, she looks him dead in the eye. "Stop this, Yi-soo-ya. Please stop." (It's happening you guys! It's happening!)
The use of his name visibly shakes Yi-soo's resolve, and he tries to deny it at first. But Hae-woo doesn't let that phase her. "You have to stop here. If you go too far, you can't come back even if you want to. You have to stop, Yi-soo."
He tries denying it again, but Hae-woo demands to know why he's trying to become like "them." She only wants to help him, so if he tells her what he knows, they can work together.
This is when Yi-soo's facade melts a little, though it's not quite an admission. "Society isn't as just as those in power think it is. It never was."
"I know," Hae-woo says, her tone pleading. "I know why you chose to act this way. I do, Yi-soo."
Yi-soo turns on her to warn her against claiming to understand what she has no idea of. Moreover, she has no proof—if she can prove without a doubt that he's Yi-soo, then that's who he'll be.
When he turns to leave, Hae-woo calls after him, "What's different between you and the people who made you this way? What's different?" She's trying to appeal to his humanity while at the same time offering to help him, even though he tells her it's no use. "I decide when to start and when to end."
Hae-woo: "I'm going to stop you. No matter what, I'm going to stop you."

Yi-soo: "It won't be easy. To stop me, you will have to follow me to hell."

Hae-woo: "If it means that I can find Han Yi-soo again, I can follow you to the greatest depths of hell."

COMMENTS
How I waited for this moment, and how it didn't disappoint in the slightest. This reveal actually did what I wanted and more, and all of the goodness resulting from that owes itself to Hae-woo. I feel like the word 'heroine' is used pretty frequently for female leads in dramas even when the moniker isn't always deserved, but Hae-woo is that word personified. She is a true heroine, not only because she's carrying the action of the show but because she's capable and willing to make the tough decisions and save the hero, even when the hero has been psychologically torturing her for much too long now.
This is where the Orpheus allegory works, and where its role reversal proves interesting—Hae-woo is the Orpheus to Yi-soo's Eurydice, since she's the one promising to follow him to hell and bring him back by any means necessary. This isn't just a journey to save his soul, but one to find the Yi-soo she knew, not just for her sake, but for his. And I love that added layer of how her personal affection for him conflicts with her duty to do what's right, because we know enough of her character by now to trust in her sense of justice and her moral compass. How that's all going to play out when she finds out about her grandpa is anyone's guess.
So what their final exchange adds is choice, which was consequently what Junichiro was philosophizing about in what seemed like a throwaway bit earlier. She's giving Yi-soo the option of stopping his revenge plan now before it's too late, or else she'll have to stop him herself. That's not something she wants to do, so it did feel like she was almost pleading for Yi-soo to just turn back so that they wouldn't have to reach that point. And what's awesome about her is that when he issued a challenge, she accepted it without hesitation. I completely believe in her and her determination, so even if my care level for Yi-soo is low, it's like I have second-hand compassion for him if only because I really do care about what happens to Hae-woo.
On the whole, the reveal itself was handled well and the methodical pacing of this show paid off (finally), in that we were shown enough of Hae-woo's process to believe the conclusions she came to when she came to them. The fact that she didn't waste five episodes angsting and beating her chest was an added bonus, and I love that she didn't waste even a second before confronting him. That's the Hae-woo I've come to really appreciate—she manages to be tough, thoughtful, and decisive without having to sacrifice her femininity (even on a superficial level) to prove it. No bowl cuts, just metaphorical balls of steel. Rock on, Hae-woo.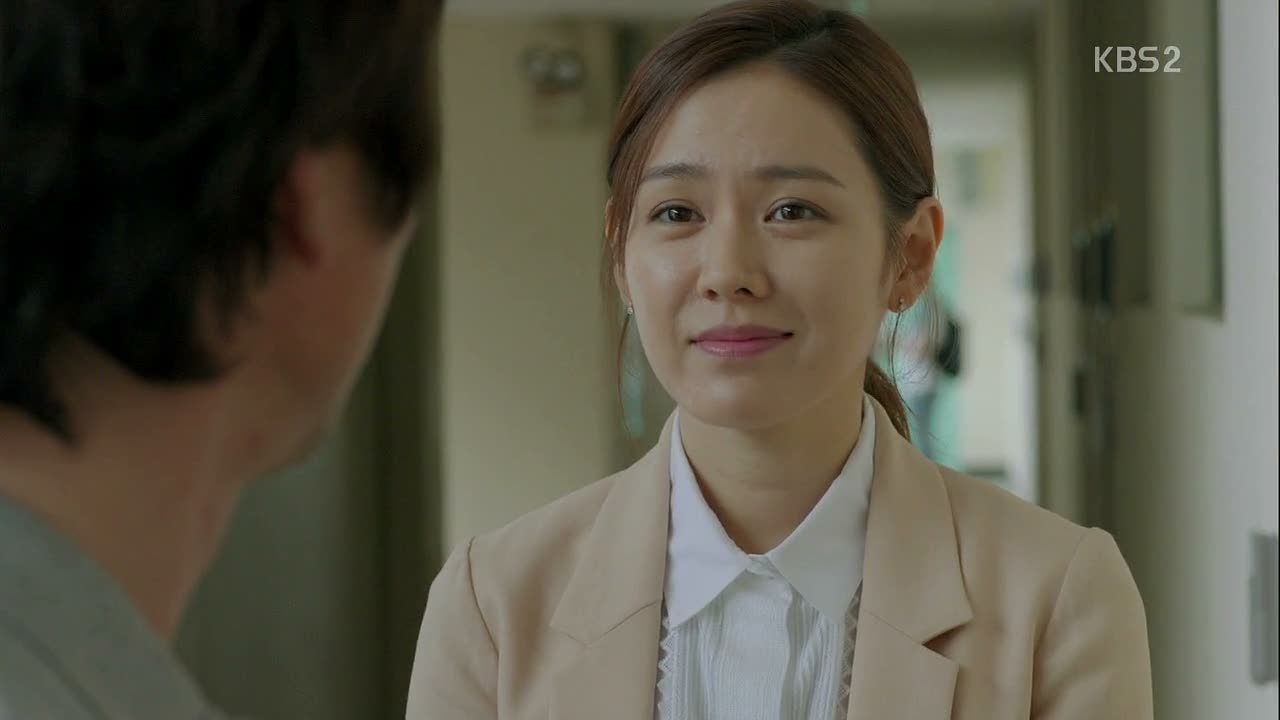 RELATED POSTS
Tags: featured, Kim Nam-gil, Shark, Sohn Ye-jin