Shark: Episode 18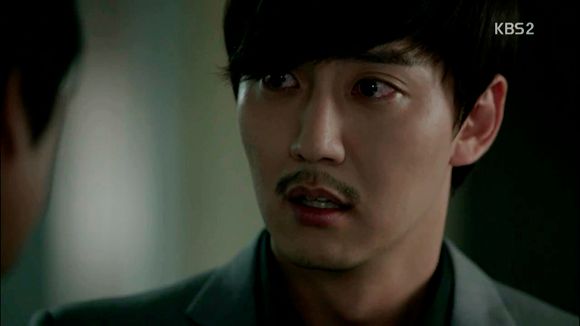 Some earth-shattering revelations about the not-so-distant past arrive just in time to haunt the present and catch up to some of our characters in the worst of ways. While our Big Bad struggles to save his sand castle empire from the incoming tide, our heroes are left to follow clues to find the truth behind their family ties—and none of those truths are pretty. Maybe the past is better left alone sometimes.

EPISODE 18 RECAP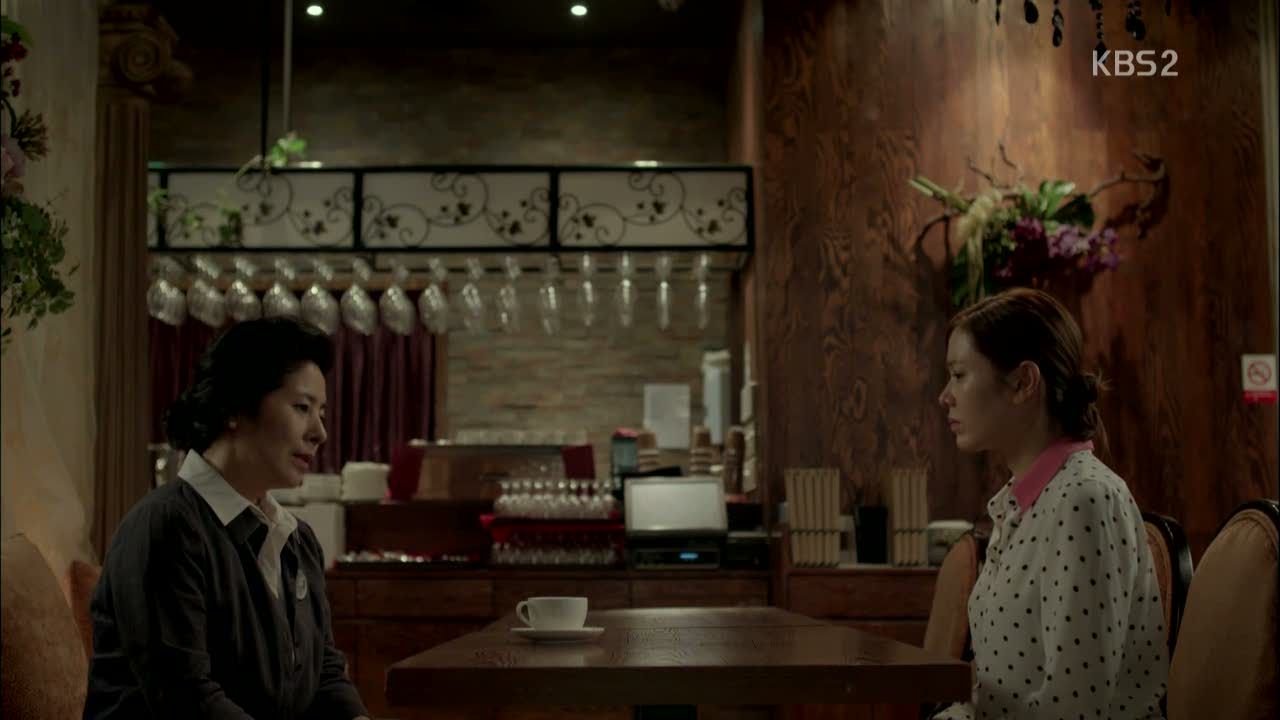 Envelope Professor's former therapist reveals that he was most afraid of the torturer called Shadow and the sound of a clicking ballpoint pen. But Shadow (who we know to be Yi-soo's dad) wasn't the one with the pen-clicking habit—it was the habit of the second torturer in the room who was always present. Clicky.
This is all happening as Yi-soo stares at the photo of his dad and Clicky together. When we cut back to the therapist, she tells Hae-woo that it's a shame Envelope Professor never found his son. This is news to Hae-woo. "A son?"
Cut to: Soo-hyun, having been abducted and tied up by Clicky. I guess we know who Envelope Professor's son is.
Clicky holds a gun to Soo-hyun's head, having never imagined that he'd meet the son of the long-dead professor. But his intentions are surprisingly unlike him—he wants Soo-hyun to know the truth about who killed his father… and it wasn't him, but Yi-soo's dad. He saw it with his own eyes. (Clicky was hiding in the closet back then, remember?)
Soo-hyun refuses to believe that the father of his best friend killed his father and tortured him in the past, until Clicky shows him Picture 3.0 (the one of himself and Yi-soo's dad) to prove that Yi-soo's dad was once his pupil.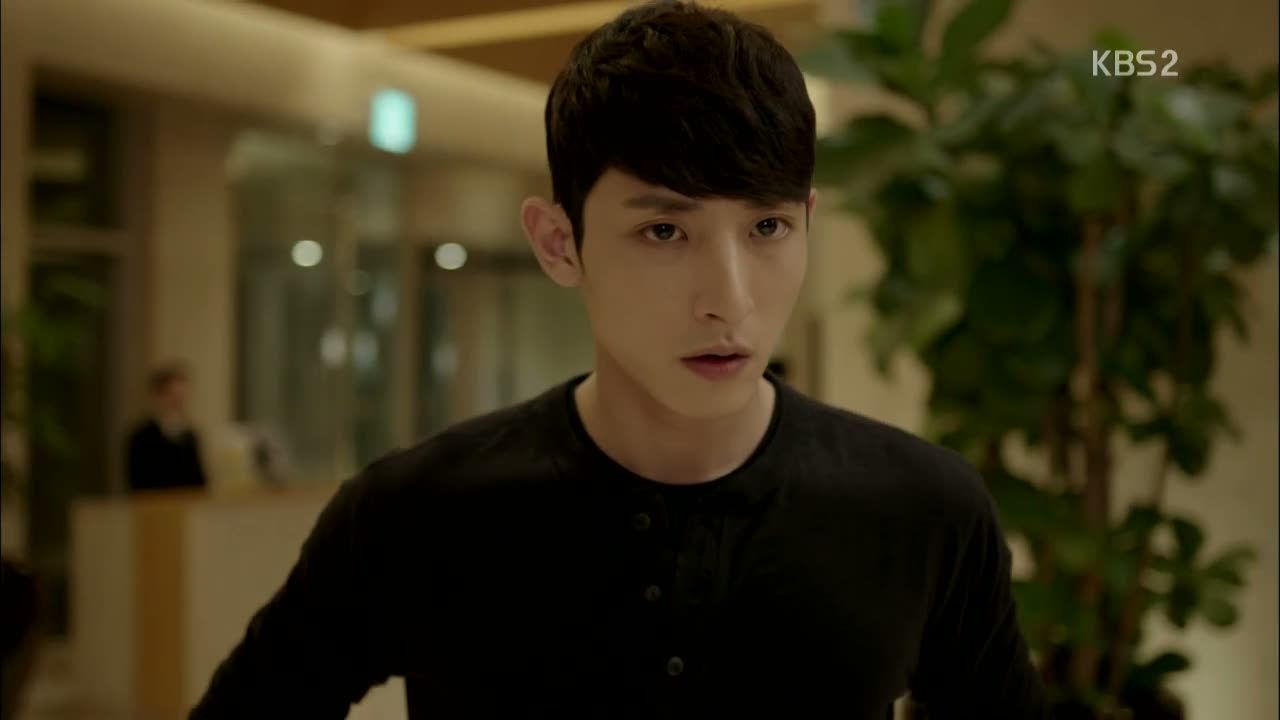 Then he pulls the trigger… but nothing happens. Clicky: "If my words were a lie, you would have died." He leaves Soo-hyun with Picture 3.0 and throws either his phone or gun into the sea. It's hard to tell since there's just no light in these nighttime scenes. Or ever.
Soo-hyun struggles under the weight of these possible revelations and sprints to Yi-soo's hotel, but he seems unsure of his next move once he gets there. Meanwhile, Hae-woo tracks down anyone who might have been arrested as an activist with Envelope Professor back in the day.
Yi-soo finally works up the nerve to call Grandpa Jo about Picture 3.0, even knowing that his room is still wiretapped by his not-so-loyal secretary. Grandpa Jo gloats over the fact that the photo came as a shock to Yi-soo and reminds him of what he said once: that no one is innocent enough to judge another.
So now Grandpa Jo gives Yi-soo his blessing to go and find more evidence supporting what he believes to be the truth, because he knows that he'll uncover dirty secrets about his own father in the process.
Yi-soo opens the door when his doorbell rings only to find the hallway empty. We know it was Soo-hyun since we see him leaving the hotel, so apparently he decided not to confide in Yi-soo on this one.
Hae-woo finds out that the fact-spewing professor they met before, Robert Yune, was arrested as an activist with Envelope Professor. They plan a meeting with their very convenient lead.
Soo-hyun finds him first and asks him to identify his past torturer from Picture 3.0. With a shaking hand, Robert Yune points to Yi-soo's dad. Eek.
Now Soo-hyun knows that Clicky's story was true, and that Yi-soo's dad tortured his own. He refuses a call from Yi-soo as he sorts this all out.
Our investigative duo shows Robert Yune a portrait of Clicky to ask if he's the "Shadow" man who tortured him, and both are surprised when he says no. When asked if he's seen Clicky before, the professor replies that he just did in a picture someone else showed him, and in that photo, Clicky was together with Shadow.
Soo-hyun shows up at Yi-soo's house to ask for soju while Hae-woo and Detective Byun try to figure out who got to the professor before they did. She guesses that it must be Envelope Professor's son, so Detective Byun volunteers to find his identity.
Hae-woo asks about Yi-hyun, worried about her current state, but Detective Byun doesn't let her blame herself for it. "I know that you're the one suffering the most. Honestly, if it were me, I wouldn't be able to endure this like you are." He gives her a supportive shoulder pat. D'aww.
The air is a little tense between Soo-hyun and Yi-soo, since you can see Soo-hyun weighing whether or not to tell Yi-soo about what he's found, and more than that, whether Yi-soo already knows and has been using him.
We finally hear the story about these two as Soo-hyun recalls when Yi-soo first found him, after he'd run away from his orphanage and stopped going to school. Yi-soo literally beat some sense into him. "At the time, you said this: 'Let's find the truth together and put everything back where it belongs. To do that, we need to build up our strength. We're bound together by the fact that we both lost our fathers to the same person.'"
So Yi-soo is the reason why Soo-hyun went to college, became a police officer, and became a different person all together. When asked if he regrets how he ended up, Soo-hyun cryptically replies that he doesn't at all: "By finding the truth, we have to set things right again." Curious.
Only when he's leaving does he note how curious it was that his father was killed by strangulation instead of poisoning, which is Clicky's preferred method. Yi-soo just shrugs that he might've wanted the case to look unrelated, not picking up on the subtle hint that his father was a murderer.
Then he asks about Prosecutor Oh's health, wondering if he'll be able to testify against Grandpa Jo once he regains consciousness… and wait, it just hits him that Grandpa might send someone to kill the prosecutor before that happens? When he's in the hospital because they tried to kill him?! Are you kidding me.
Yi-soo calls Hae-woo with the startling news that Prosecutor Oh's life might be in danger, since he's the last remaining witness to Grandpa Jo's crimes. He warns her to be extra vigilant, and she thanks him for the heads up.
It seems like Grandpa Jo is purposefully keeping Joon-young away from his father's hospital room with some bogus talk about donating his fortune to the handicapped while he has an assassin posing as a police officer try to gain entry to Prosecutor Oh's hospital room.
The assassin makes it past the policemen guarding the door just as Dong-soo walks into the lobby with gifts for his friend's father.
And ohh, Prosecutor Oh is completely conscious as the assassin hovers near, unable to protect himself as the man reaches for his oxygen mask…
…Just as a drunken Dong-soo shoves his way past the guards and into the room, unknowingly saving Prosecutor Oh's life. The assassin tries to have Dong-soo escorted out, and you can see Prosecutor Oh struggle to say something, anything, because he knows that man is there to kill him.
Luckily, the assassin has to give up when Dong-soo won't. Hae-woo passes him in the lobby on her way up to her father-in-law's hospital room, and Joon-young ends up passing him just as he's calling Grandpa Jo to report the failed attempt.
Worried for Secretary Jang, Dong-soo tries to be vague when he asks Hae-woo if planting a bug on someone warrants a jail sentence, all the while asserting that the person he's being vague about is good, she was just forced to do bad things because she's an employee.
Hae-woo guesses instantly that Yi-soo was bugged, and Dong-soo's efforts to deny it are futile in his state.
Joon-young is waylaid en route to his father by a reporter who claims to have evidence that his wife and Kim Jun are in a close relationship. Joon-young grabs the man by the lapels and threatens to hold him legally responsible if he opens his mouth again about his wife. Eek, he'll be devastated if he sees The New Picture.
Hae-woo holds her father-in-law's hand as she encourages him to get better, while adding in a lower voice, "I received the picture you left. I understand the message you were trying to convey with it. Thank you, Father-in-law."
Joon-young is not happy to see her there, and is very clear about it as he sends her home. I wish I could feel bad for her, but she kind of deserved that.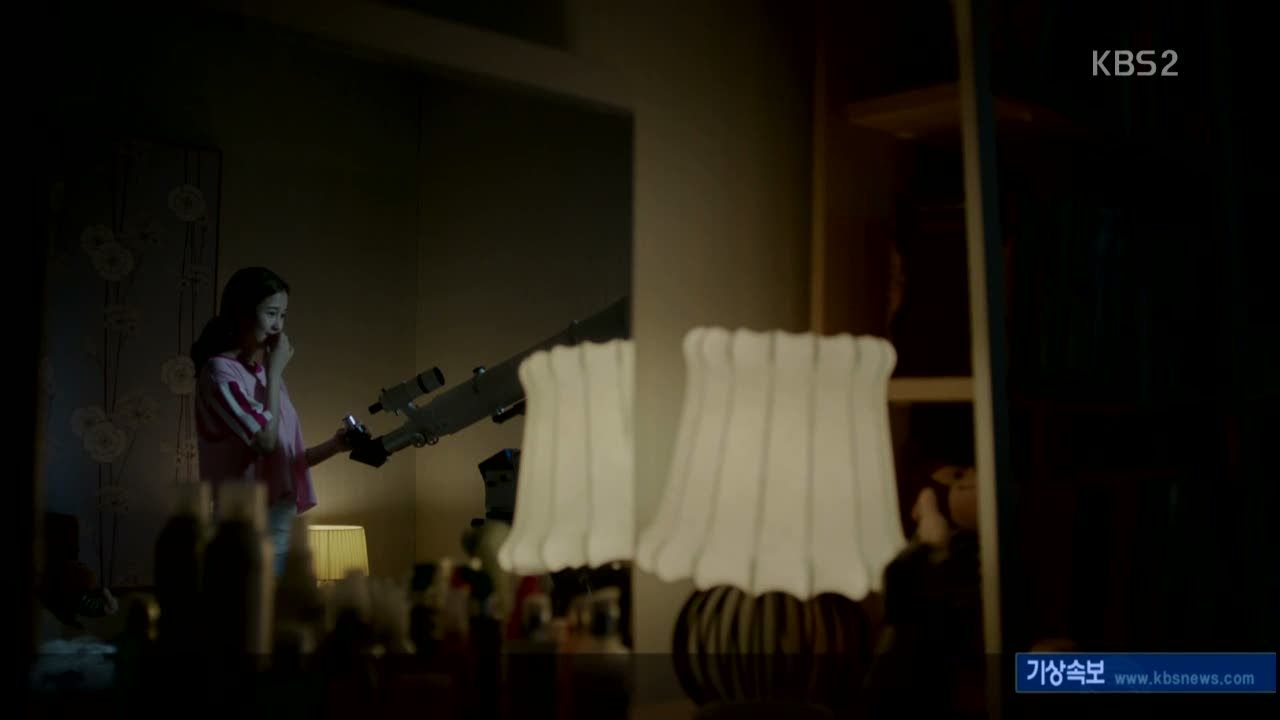 While Soo-hyun does a background check on Yi-soo's dad, Yi-hyun looks through her telescope and thinks of him. Aww. A sudden nosebleed ruins the moment, though.
Yi-soo has feverish dreams of his father and Soo-hyun's haunting words wondering why his father wasn't killed in Clicky's usual style. (Question: Why does he always sleep on the couch when his bed is like four feet away?)
Someone slips a letter under Yi-soo's door, and he opens it to find Hae-woo drunk in his hallway. Aww, Hae-woo, you had one job, but you went to Yi-soo's place? Sigh.
She collapses into his arms after calling him a jerk, so he carries her into his bedroom to sleep it off. He seems ready to leave her there, but she grabs his hand before he can… so he takes that to mean that he can spoon with her on the bed while she uses his arm as a pillow.
He only seems vaguely uncomfortable when she snuggles further into his embrace un her unconscious state, and he wraps an arm around her to hold her close.
They fall asleep that way, and Hae-woo's temporarily shocked later when she wakes up in bed with him. She gets over it quick enough and decides to enjoy the moment by running her fingertips over Yi-soo's face while he sleeps as if she's drinking him in.
In the morning though, Yi-soo wakes up alone and finally remembers the letter that was slipped under his door. Inside are records of his father showing that he retired from the police, which I don't think Yi-soo was aware of.
Hae-woo returns home (this is what we call a walk of shame) to find that Joon-young came home from the hospital late last night. Luckily(?), Mrs. Park covered for her and said Hae-woo would be working overnight.
She finds Joon-young waiting for her in their bedroom, and though he looks heartbroken he acts like he buys the excuse that she was working. "I didn't work overnight," she starts, tears in her eyes. Now she's being truthful.
"How can you be so cruel?" Joon-young asks her honestly. "Don't you know how hard it is for me right now?" He acknowledges that he's been trying to pretend like nothing's happened between them so that they can put whatever this is behind them, but that she's not helping. Well yeah, I think because she wants to end things with you and you don't want her to.
Joon-young's secretary is a spy for Yi-soo, and reports to him that Grandpa Jo tasked Joon-young with building a foundation with which to give all of his fortune back to society.
Yi-soo calls Soo-hyun to have him check up on a detective who would have worked with Clicky back when he was a cop. Soo-hyun seems a little less eager to help than usual while he shops for a rental car. No shortage of product placement in this show.
Dong-soo tries to do the right thing by looking for the bug Secretary Jang planted in Yi-soo's office, only to get caught by the very woman he was trying to protect.
When she questions him, Dong-soo just decides to be honest when he tells her that there are things she just shouldn't do, no matter what hold Junichiro may have on her. Aww, I love that he's on Yi-soo's side: "He's a very lonely man—he has no friends, no family, and he's gay, so he can't even love easily. How lonely he must be!" Ha. I love that the gay joke is still going strong.
He's very open about how bugging Yi-soo's office was very wrong of her and adds, "I'm really disappointed in you, Secretary Jang."
Yi-soo (as Kim Jun) pays Daddy Jo a visit to talk business, though his ulterior motives become clear when he purposefully mentions Grandpa Jo's plan to create a foundation to donate his money to society, before he patronizingly offers to help Daddy Jo acquire any funds he may need for their future business plans since he won't be getting help from his father now.
Daddy Jo runs straight to his father about the secret fund since it means his father is deliberately planning not to give him the hotel, because by donating his money he'll becomes a hero of the people. He threatens to expose his father's identity if he doesn't get what he wants, and Grandpa totally calls his bluff. He knows he won't do it.
His son stutters that he'll so do it, no matter the cost, and Grandpa pretty much shrugs him off. If he's willing to let himself and his daughter become the family members of a criminal and a fraud, then he can have a party.
So Daddy Jo takes action, and enlists Joon-young's secretary to secretly dig up all the money they have in overseas bank accounts and slush funds without letting Grandpa Jo know. Ha, good luck with that.
The very same secretary/spy calls Yi-soo with the information, since this is all apparently going according to Yi-soo's plan.
Yi-soo tracks down a cop who worked with Clicky while he was a policeman, and specifically brings up their work during the Gwangju massacre of 1980 (a failed pro-democratic uprising against the country's authoritarian regime). He recognizes Yi-soo's dad from Picture 3.0 and remembers how he and Clicky were academy buddies despite being assigned to different stations.
More importantly, Yi-soo's dad had wanted to quit the police force during the time of the uprising only to get beaten by his superior, Clicky, after which he submitted and changed dramatically, turning from a kind man into a viper.
Since the man knows nothing about Yi-soo's dad's life after he supposedly retired the same year as Clicky, he assumes that they were transferred somewhere more secretive together.
This is an idea Yi-soo can't accept, but he's beginning to doubt everything he knows. Meanwhile, Joon-young runs damage control over a leaked article regarding Grandpa Jo's Secret Fund plan, still unaware that his own secretary is a spy.
Hae-woo finds the address where her paternal grandmother lived after she was kicked out of the home (thanks to Mrs. Park's keen memory), and finds out from an ajumma still living there that she claimed to have no children, but she did have a young man who she regarded as her own son.
So Hae-woo finds that guy, and he's yet another wealth of information. And what luck, he still has her grandmother's final belongings to send her. In the meantime he gives her a picture of her grandmother. I know, the last thing we needed was another picture.
Joon-young gets ready to leave his father for the night, but the desperate look on his face stops him. He guesses dad has something to say about who did this to him even though he can't say it, so he tells his father to blink once if the answer is yes and do nothing if it's no. Haven't you seen any movies, Joon-young? Tell him to blink twice for no.
He asks his father if he knows that Yi-soo is Kim Jun, and if he's the one responsible. Dad doesn't blink, so no. In order to find out who the criminal is (since his dad knows the perpetrator's name), Joon-young starts writing all possible last names on a tablet to see if his father reacts to any of them until finally, he writes "Jo". His dad blinks.
But when he writes Daddy Jo's name, his dad doesn't blink. Joon-young is stupefied for a while, having firmly believed Daddy Jo was behind it, until the realization slowly dawns on him… it's Grandpa Jo.
Prosecutor Oh blinks a yes, and Joon-young's eyes go wide with shock.
As Soo-hyun drives Hae-woo back to the city, she gets a call from Detective Byun about the similarities between Yi-soo's dad and Clicky—namely that they worked on the same task force during the Gwangju massacre and retired the same year, likely to work together.
So Hae-woo asks the question on everyone's minds, including Soo-hyun's, "Are you suggesting that Yi-soo's father was also a torturer?"
Yi-soo takes Picture 3.0 to Robert Yune, this drama's equivalent to A.I. Artificial Intelligence's Dr. Know, in order for the man to point out his father as being a torturer nicknamed "Shadow." Yi-soo can't believe it. Surely he means that Clicky was that torturer, right?
But no, the man surely points to his father as the torturer of legend. Yi-soo literally suffers from the heroic blue screen of death as he realizes that he was seeking revenge for a father who was bad, just as bad as the people he's been trying to persecute.
All the warnings Grandpa Jo gave him that he'd thrown away come back to haunt him, so much so that Yi-soo twitches and turns as though he's hearing the voices of his past all around him. Eventually he clamps his hands over his ears and sinks to his knees in the middle of the sidewalk, yelling at the voices to stop.
Then he runs at full speed into a nearby tunnel, bouncing off the walls like he just got released into a life-sized pinball machine. Only then does he collapse in order to let out a long, horrible scream.
Hae-woo gets a call from Robert Yune that Yi-soo dropped by with the photo and realizes that Yi-soo must have found out about his father's dark past. She knows the kind of state he must be in and rushes to his apartment, where Yi-soo pulls out his gun.
He ignores a call from her as he takes a long look at the Orpheus painting in order to remind himself: "Don't look back. You have to end it, Han Yi-soo."
Then he heads for the door, gun in hand.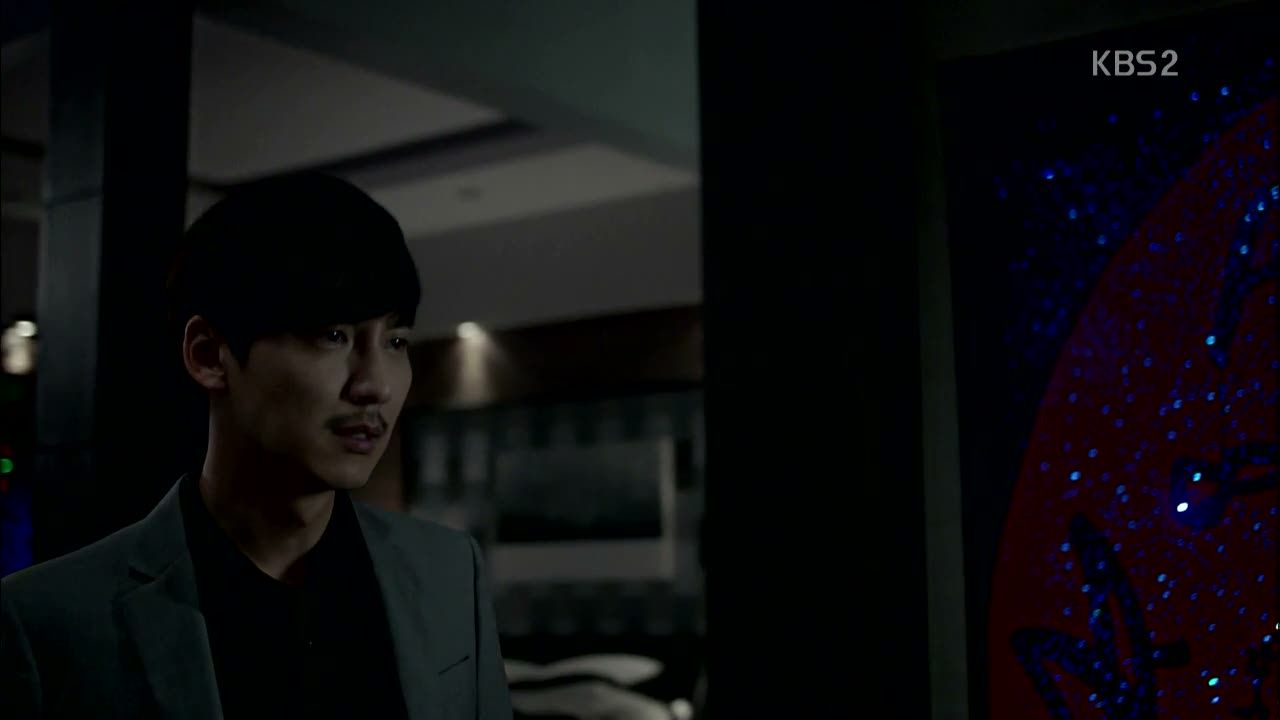 COMMENTS
I'm not even sure where to start with this episode, because I didn't care for any of it. It was about as eventful as jury duty and even less emotionally engaging, resulting in a laboriously slow march to the inevitable without a single payoff or surprise. By all accounts, the revelation that Yi-soo's father was a secret government torturer should have been as earth-shattering as he played it, yet by the time we reached that point I was so thoroughly done with that plot point that I couldn't be moved. And if the episode was hedging its bets on the emotional resonance that this particular reveal meant to Yi-soo, it failed. It went through all the right motions without any of the sincerity, and felt as hollow as the tunnel Yi-soo screamed into.
Having even one conveniently-knowledgable extra in an episode is already pushing it, but this episode was so crowded with them that it felt like we couldn't go one scene without a character we'd never met (with the exception of Robert Yune, glorified an extra as he may be) suddenly spouting important, relevant information stemming from their near-perfect memory banks dating back to the 80s and beyond.
I gave points to the meticulous nature of the plot before, but there's a limit, and this episode was it for me. If your plot is so intricate that you need to introduce a psychiatrist, professor, ex-cop, ajumma, and that ajumma's able-bodied acquaintance in order to tell it, then something has gone very wrong. Yes, the tactic worked in the most basic sense, because we did get the information we were supposed to get. But in the week before the finale, this hour could have and should have been a lot tighter. Mostly, I'm just feeling a bit let down by it all, though I'm still hopeful enough that next week will turn it all around and bombard me with feelings and happenings and all that good stuff we tune into dramas for.
The character moments of this episode were surprisingly carried by Joon-young, even though his coping mechanisms aren't the most effective. Hae-woo is starting to really lose me in the romantic entanglement department, if only because when the marriage plot was introduced, I thought it'd be a rich source of conflict… but when Hae-woo isn't all that conflicted about it (and very clearly on Team Yi-soo), we're left with Joon-young pathetically trying to hold onto something he never really had in the first place. That has the curious effect of making Hae-woo out to be the bad guy even though she's just following her heart, and it's hard to blame her when she's unable to resist her first love re-entering her life after twelve years—regardless of the fact that he abandoned her, mentally tortured her, and is actively out to ruin her life. I mean, Joon-young's decade of dedication is just a drop in the love bucket compared to all that win.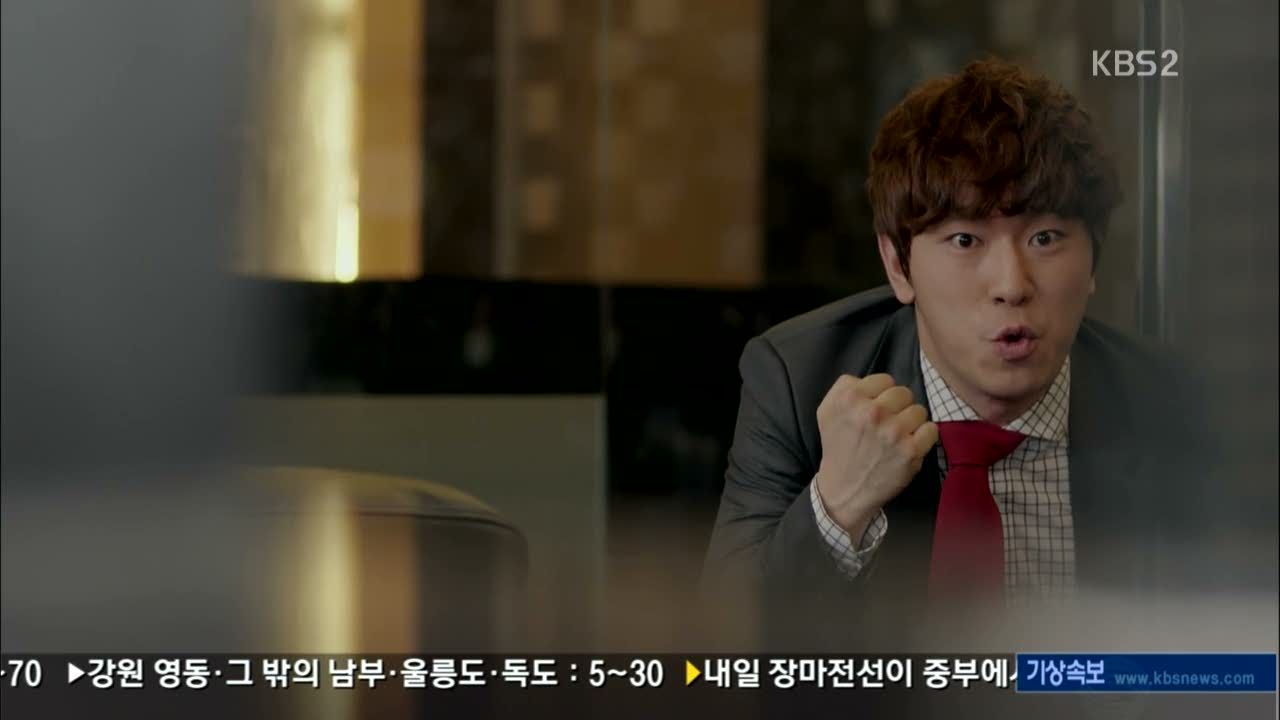 RELATED POSTS
Tags: featured, Kim Nam-gil, Shark, Sohn Ye-jin