You're the Best, Lee Soon-shin: Episodes 41-42 [Open Thread]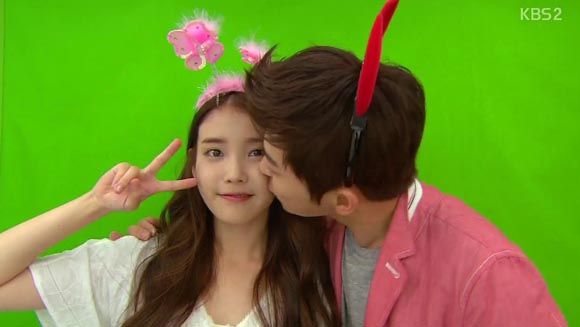 We get some expected angst—okay, practically all the expected angst—but on the upside, our couple has finally earned themselves some adorable dating happiness, and there are enough of those interactions to make this weekend's episodes pretty satisfying.
The funny thing is, plot-wise I would say there are more downturns than upswings, but because I'm so mentally detached from the dramz, it doesn't feel like the angst overpowered the vibe of the show. And while it's a failing on one level—the drama being unable to stir any emotion with its actual, yunno, plot—I consider it a boon to us. Since I doubt there's a soul among us who cares more about the plot than the hugs. And the kisses. And the one-upping of insufferable gnat-type characters.
I think I'll start with lowlights today, since a litany of the episodes flaws is basically the same thing as a plot outline. All the cute stuff is just filler, really, but I don't mind. Fill away.

Lowlights, aka basically every plot point that happened: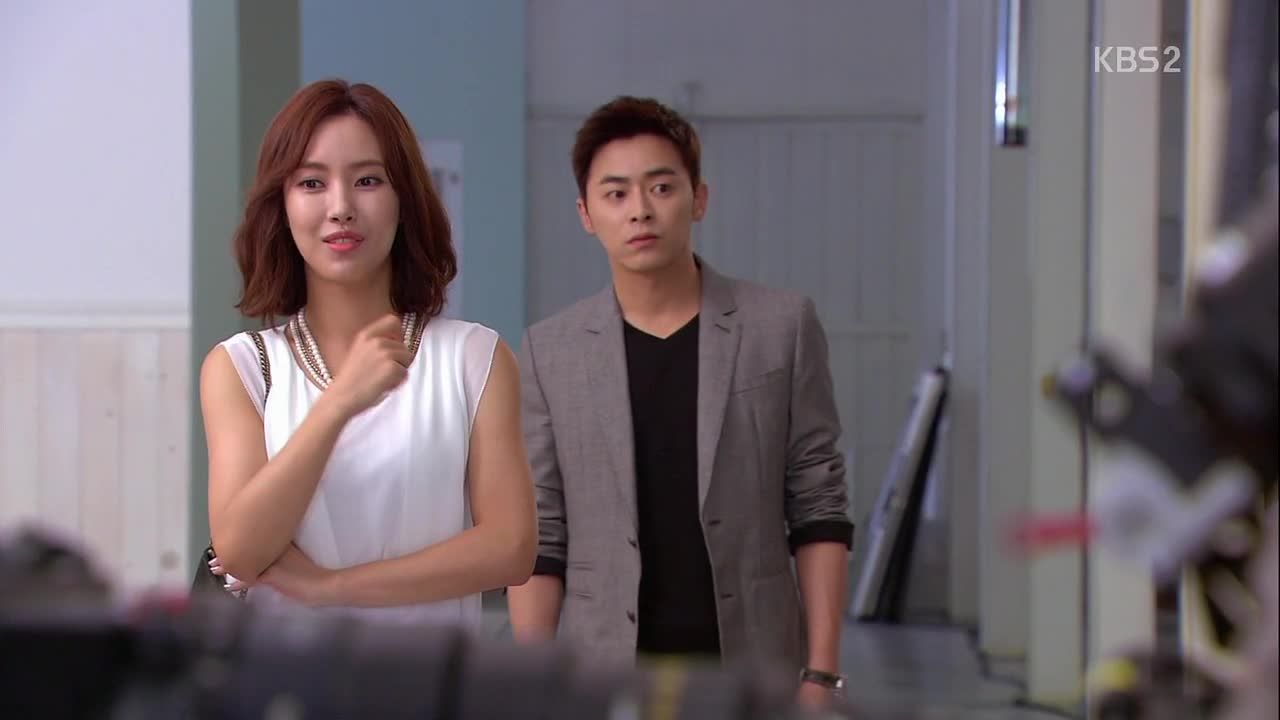 Jun-ho's mother storms the CF shoot, slaps her husband, and storms off. Look at that smirk on Yeon-ah's face. She led Jun-ho's mom here and she's happy to see this. Hate you.
Jun-ho's mother decides to divorce, which I'm not sure isn't half-bluff, but Dr. Shin feels he's done nothing wrong and doesn't blink an eye. Jun-ho believes his father's answer that he's not romantically involved, but his mother has made up her mind.
Soon-shin's (and Yeon-ah's) drama premieres, and she's the big surprise success story. Overnight she earns praise for her fresh acting, which I suppose is more of a highlight than a lowlight. But it makes Yeon-ah stew in jealousy… which is also more of a highlight. But! Yeon-ah is a viper who doesn't stop at merely feeling jealousy and acts on it, and that makes her a terrible snake of a human being, which I realize is a sentence that doesn't make sense. Bah. Hate you.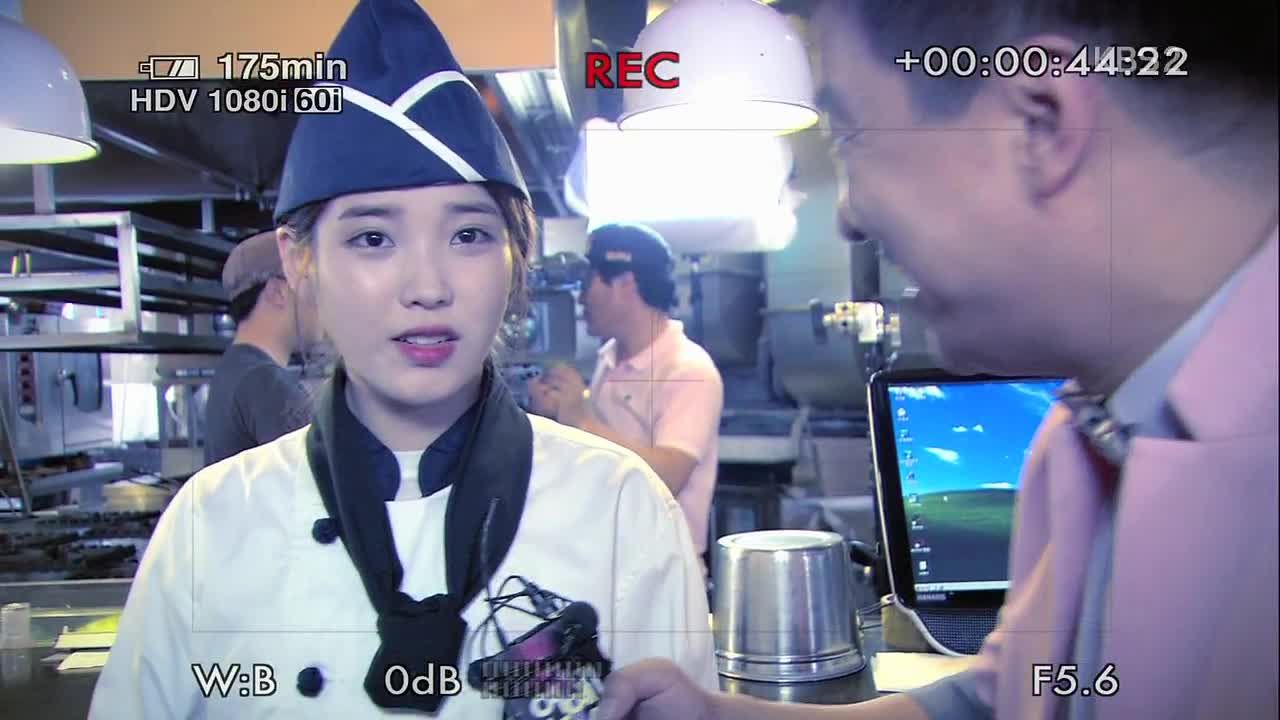 Yeon-ah even confirms in an on-air interview that her dating rumors are true, because she is de-lu-sion-al. Jun-ho calls her out on it, and she pulls the whole "I'm just concerned about what'll happen to you if people gossip" shtick, because it'll look twisted and unsavory with all the cracked-out family connections involved (assuming that Dr. Shin is having that affair).
Jun-ho stands up to Yeon-ah and sees through her "concern," calling it what it is—blackmail. He tells her to go ahead, he doesn't care if she spreads rumors. I want to applaud the stance, but I cringe knowing that Yeon-ah will surely find a way to outdo even my very low expectations for crap behavior from a crap person.
Jun-ho's mother catches wind of Jun-ho dating Soon-shin and snoops in his room for proof. He confirms that they're dating and she flips her lid. She orders him to break up with her, which he thinks is totally overblown (because it is), but she's all, What about my pain. Because Dr. Shin, Mi-ryung, sins of the father, etc.
Reporter Park resumes snooping and decides that Soon-shin's bio-dad isn't the father who raised her. Mi-ryung sniffs that there's no story there—but along the way he stumbled on an interesting tidbit. He alludes to the car accident that killed Dad, insinuating that she was with him when he died, and that puts Mi-ryung on edge.
She gets so drunk that the bartender calls Yeon-ah to collect her, then mistakes Yeon-ah for Soon-shin and cries that she's so sorry, it was an accident, it wasn't her fault Dad died.
WHY YEON-AH? WHY. Why does she get all these juicy secrets? She doesn't deserve them!
Then Yeon-ah starts investigating about Soon-shin's Dad's death. Ugh ugh ugh. Of course it was too much to hope she'd use information in a way that wouldn't hurt somebody.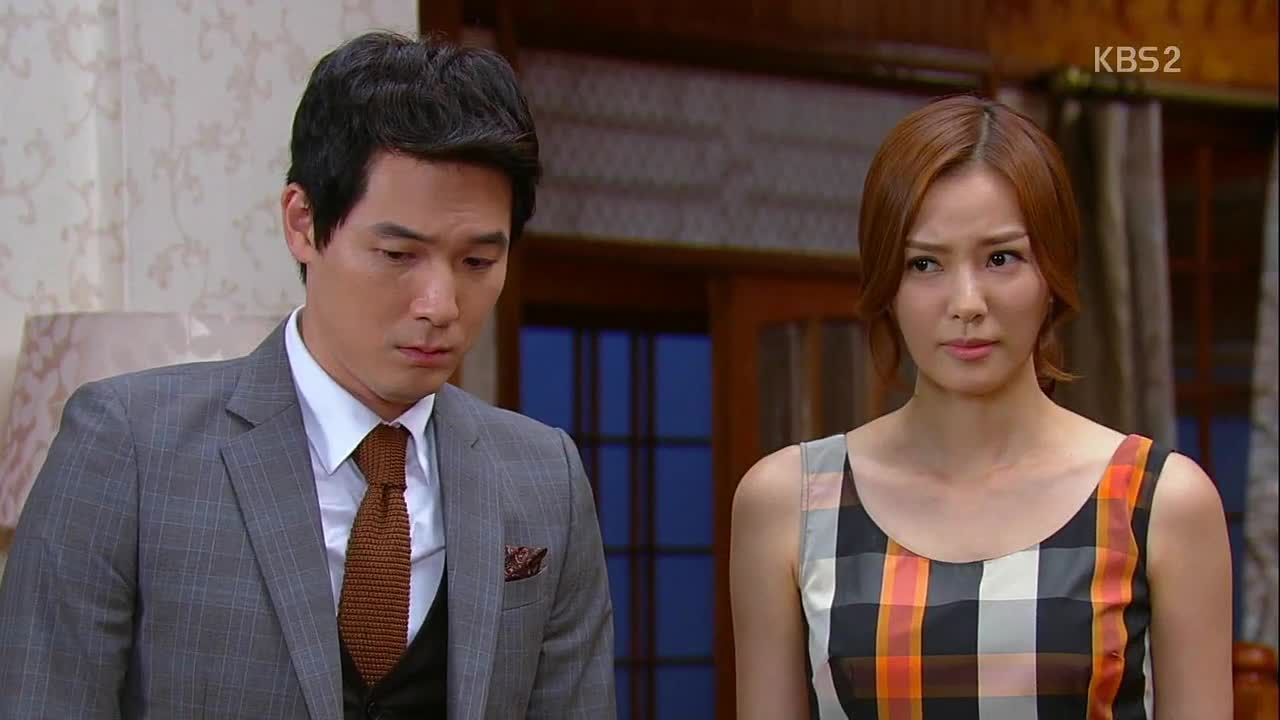 Hye-shin's terrible Douchy Ex-Husband makes a reappearance, trying to weasel his way back in with shamelessly extravagant gifts. Mom is gratifyingly immune to his smarmimess and sides with Hye-shin. Grandma is predictably the opposite, pushing Hye-shin to take him back. At least Hye-shin has grown a spine now and insists she won't change her mind.
McDouchey runs into Bread Man Jin-wook in the yard and is a snot to him. But Jin-wook is the bigger man and refuses to rise to the bait, leaving the Ex to gloat and smirk to himself.
Then McDouchey intercepts Woo-joo after school and takes her out for ice cream, and Woo-joo ignores her phone calls from her mother because she knows Mom would be mad. But that means Hye-shin is freaking out because her daughter is missing, and she and Bread Man tear through the neighborhood looking for her before Woo-joo finally checks her goddamn phone.
On the very slight upside, it seems like she overhears her Douchey Dad taking a call from his ex-mistress, who begs him to take her back.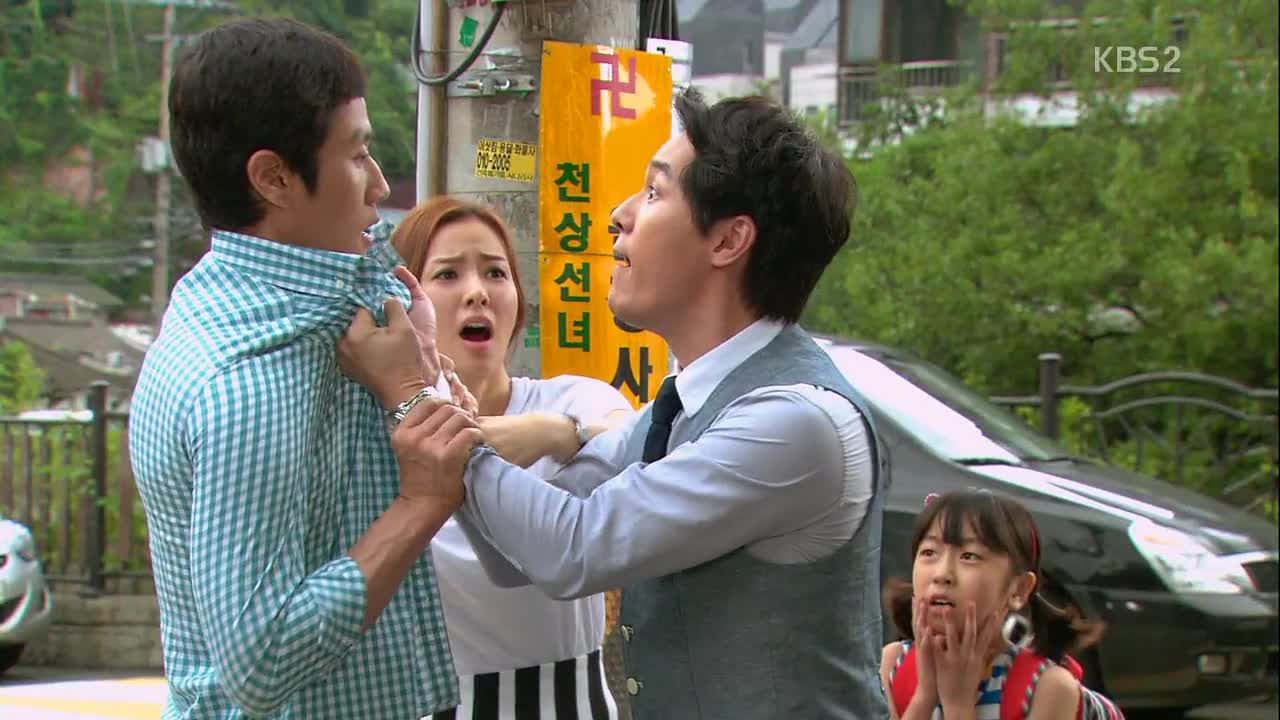 Douchey tries to instigate a fight with Bread Man when he sees him with Hye-shin, and embarrasses himself trying to get him to fight back. Oh honey, you don't even know what kind of pain you're escaping right now. He fakes injury and insists on taking it to the police, and even the cop rolls his eyes at his histrionics.
Unfortunately, this requires the cop to draw up a police report, and that pulls up Jin-wook's ex-con history. Douchey crows in their faces, all, "I knew it!"
Upside: Hye-shin growls that Bread Man is a better man than he is and orders him to drop the case. Downside: The damage is done to Bread Man's feelings, who looks utterly devastated to have his dark past trotted out before him.
At home, Woo-joo screams she'd rather live with Dad so her mother can live with her man, and ack, that sounds really bad to grandma and mom's ears.
Jun-ho's firm in refusing his mother's demand to dump his girlfriend, so Mom then asks to meet Soon-shin. Oh god, if she pulls out a money envelope I'm going to scream.
Mom tells her plainly that she doesn't like Soon-shin, her family background, or anything about her. She asks her to break up with Jun-ho, to whom Soon-shin doesn't measure up. Gah. Remember when she was one of the better mothers in the show? This drama has short-term amnesia, I swear.
Jun-ho arrives home in time to see Yeon-ah dropping by yet again, and finally has enough. Shooting her an I know what you're up to look, he tells her to stop coming around. Now taking bets on just how long she waits before ignoring him…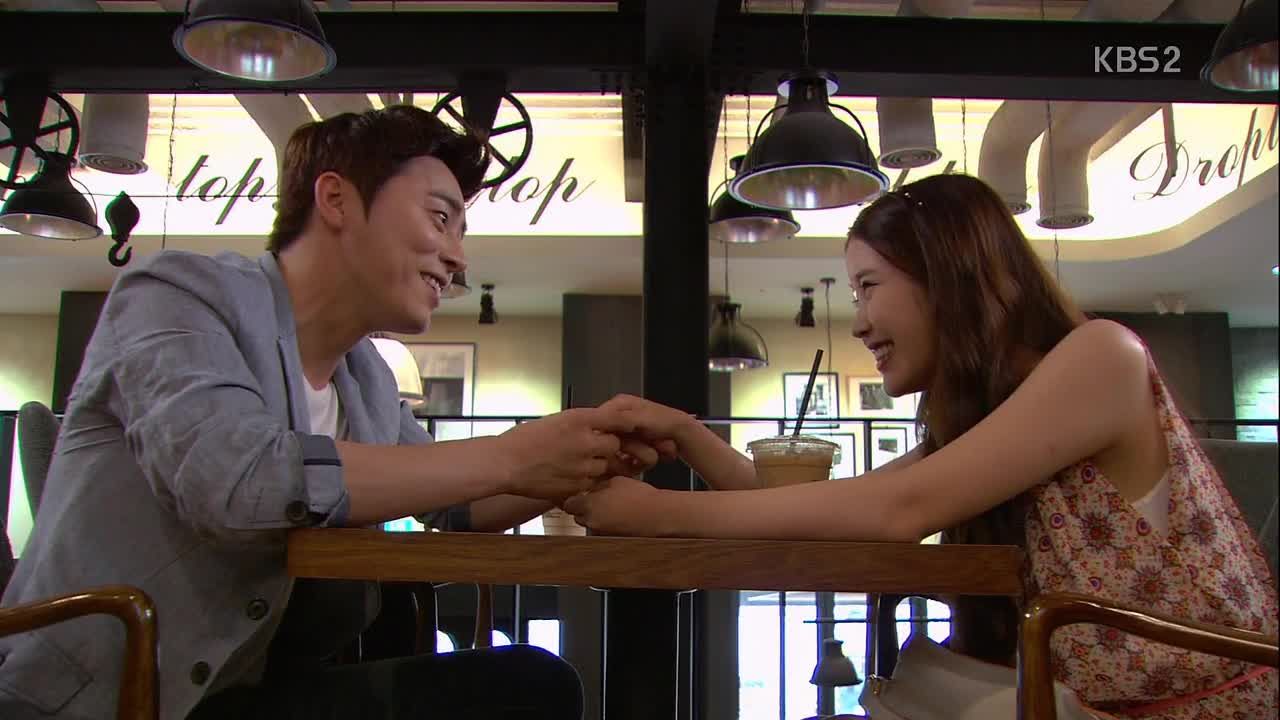 I find it unnerving that Soon-shin doesn't tell Jun-ho about his mother's makjang stunt, but at least he finds out anyway (thanks, Young-hoon!) and asks her to promise not to run away or weaken her resolve to stay with him. To his mother, he insists that the more she tries to break them up, the more he's determined to keep seeing Soon-shin.
There's an interesting turn with Mi-ryung, because now that Soon-shin is being nice to her, she's beaming with happiness. And that makes her all the more scared that Reporter Park will reveal her role in the accident, and she's desperate not to have Soon-shin leave her if she were to find out why her father died.
…and Yeon-ah walks into the house to hear Mi-ryung worrying about all this. OF COURSE. The worst possible person to entrust with a secret, ready to use it for her own gains.
So Yeon-ah makes the last-ditch plea of a crazy person, as befits the Typical Ankle-Grabbing Second Lead, by offering Mi-ryung a deal: If Mi-ryung breaks up Soon-shin and Jun-ho, then Yeon-ah will take this secret to the grave. Because, you know, she can't be made to act like a decent person without strings attached.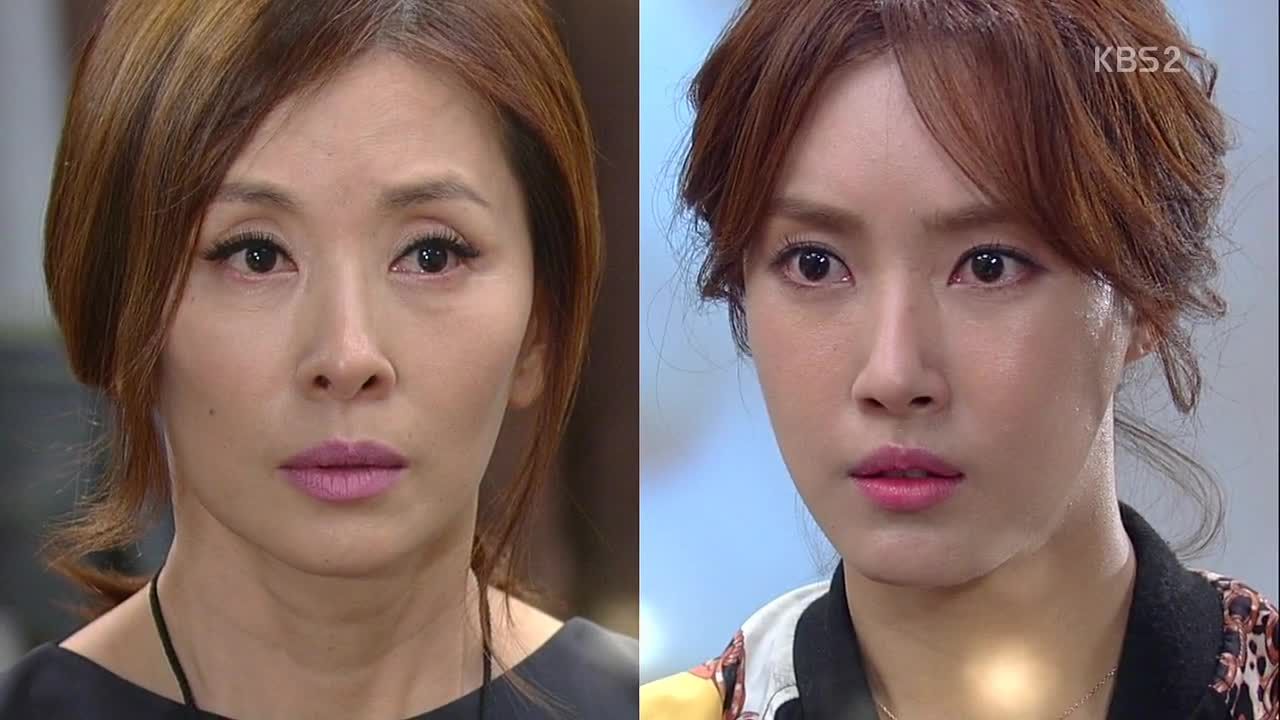 Highlights:
This lowlights format really highlights (hur) exactly how little good plot there actually is in this drama, because almost everything in this highlight section is just a scene here or there. Cuteness, jokiness, or a light-hearted aside.
I will say that the one non-trivial point under this category is the Mi-ryung development, which I had long given up as being trite melodrama. It still isn't incredibly exciting, but I do like the way she has been reacting to the tiny little daily happinesses of having a daughter, once she has given up trying to control her like a doll. After attempting to by Soon-shin's love with a designer wardrobe, a fancy house, movie roles and a car (refused), it's a bowl of porridge and a cheap hairpin that totally bowls her over.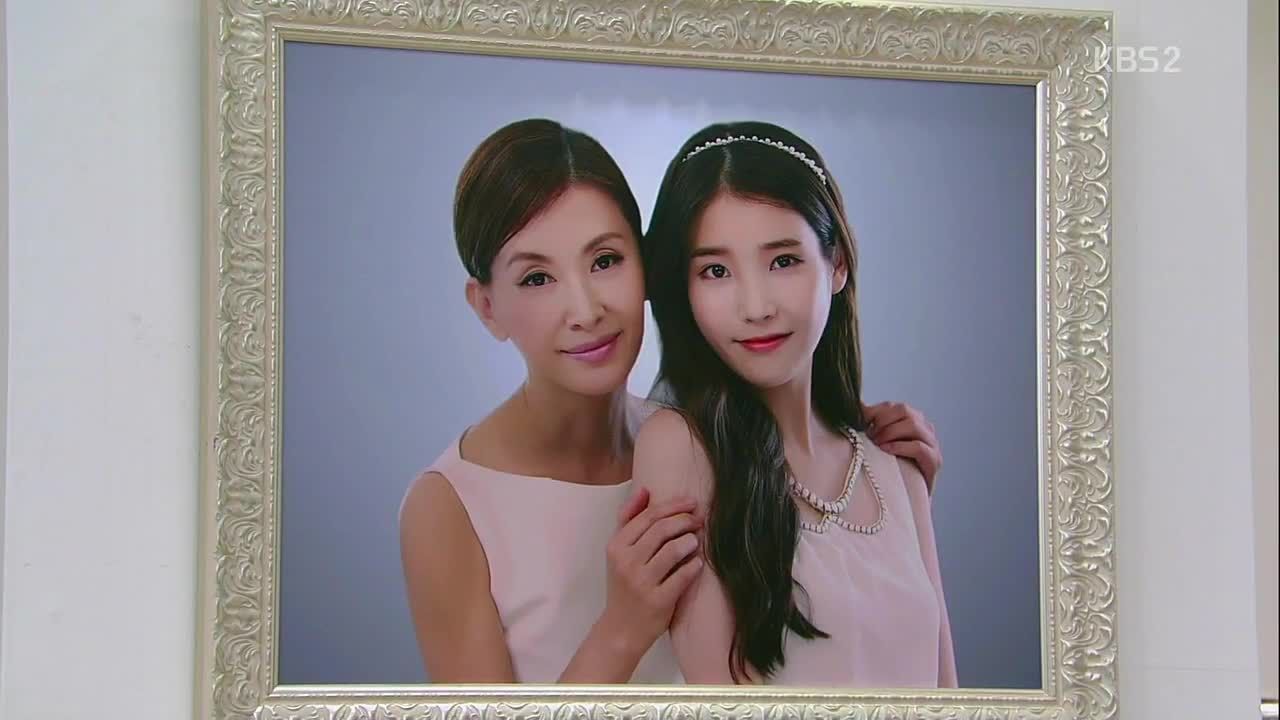 The mere fact that Soon-shin is no longer scorning her is enough to make her happy, and she's finally willing to accept what's given rather than pout about what is yet withheld. Like being called Teacher instead of Mother, which no longer bothers her.
So it's nice to have that very fragile peace threatened by the reporter's sniffing around, because now there are stakes. More than just a dent to her public image, I mean. This one matters.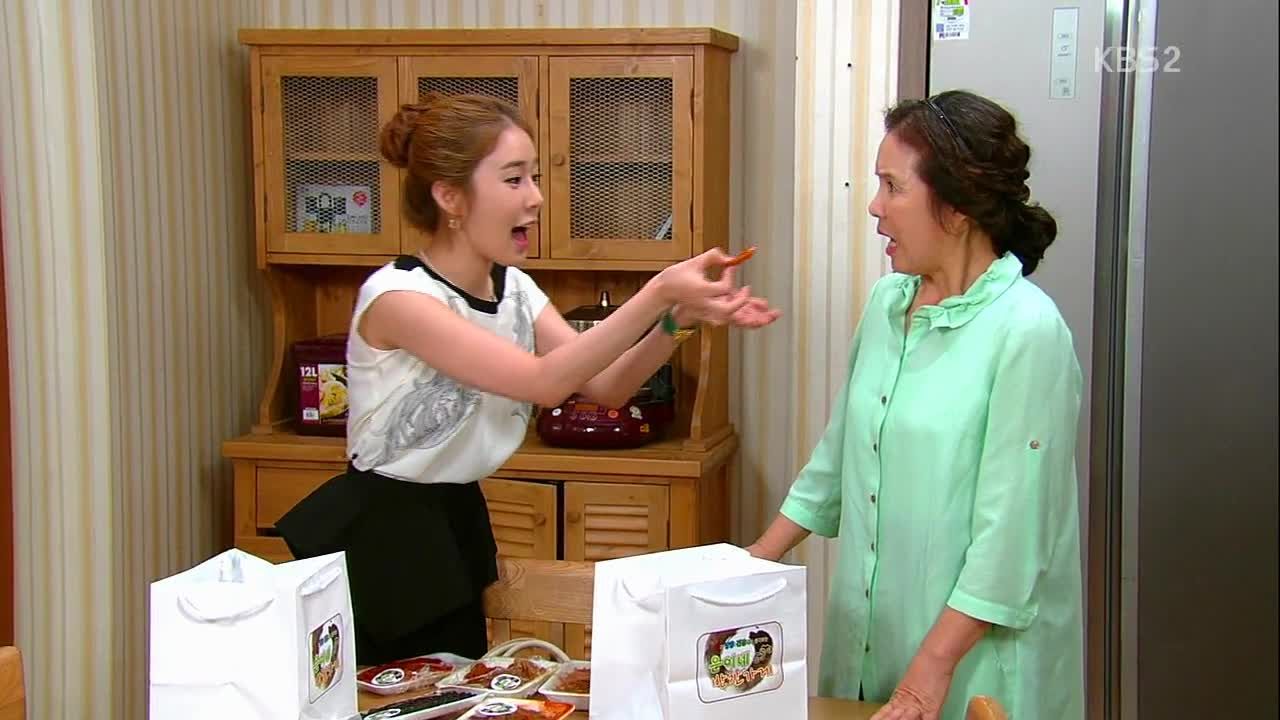 Chicken Ajumma continues to be petty and catty, but now that the couple is married I really don't mind her—mostly because she's alone in her bitterness and finds herself thwarted at every turn. She's looking for excuses to harp on Yoo-shin, but Yoo-shin keeps her sunny attitude up and isn't knocked down by her snide mother-in-law, so mostly this stuff is comic fodder.
Like how Yoo-shin does her new-bride duty of cooking breakfast for the family, and Chicken Ajumma stews because she's expecting Yoo-shin to be terrible. Then she gloats to find out that Yoo-shin bought the breakfast dishes… only Yoo-shin is totally matter-of-fact about it. It's no great shame to her—they're both working wives, so why cook when she can buy?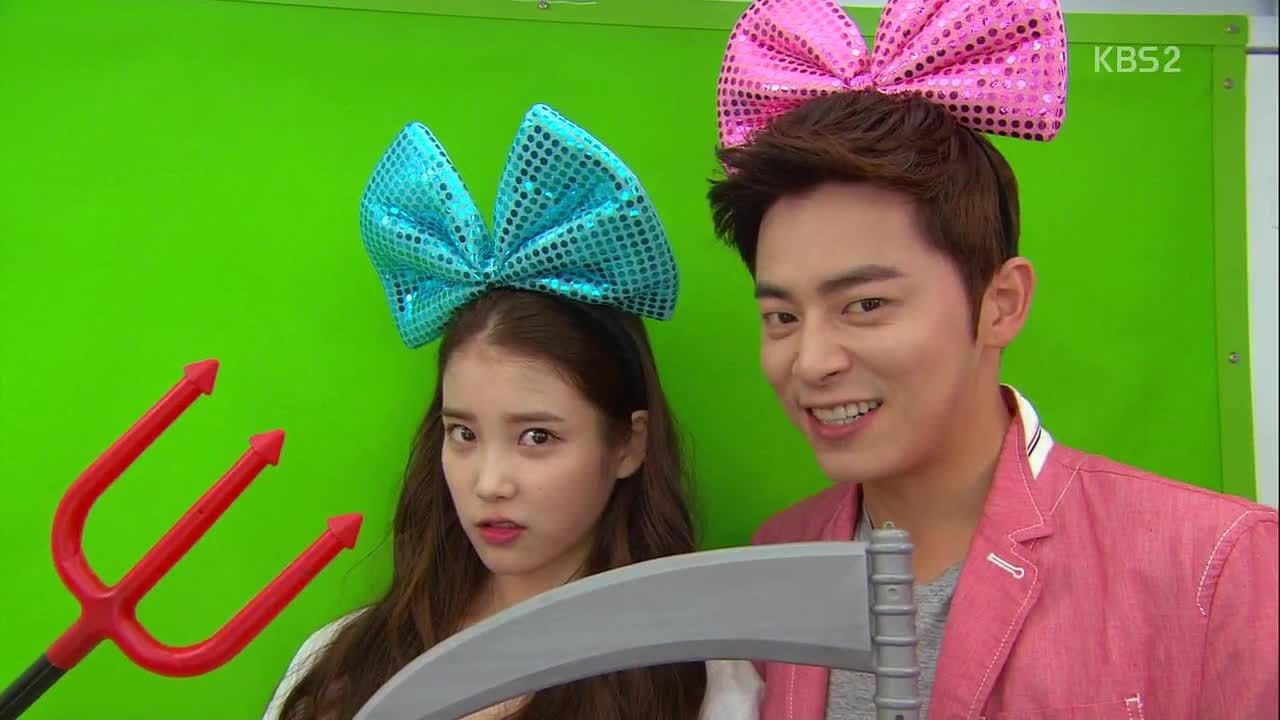 Soon-shin is such a hit with her drama that there are some comments about her outshining Yeon-ah. Jun-ho totally smiles to hear it, which is adorable.
Jun-ho bursts into the studio in a panic, saying they're in trouble, and drags her out in a flurry of confusion… to go on a date. Hee. He then says that after she's famous she'll get recognized and they won't be able to go on dates in public anymore. Haha.
They go to an arcade in a sequence that goes on way too long, but I don't mind that because it's just cute all around. Better this than spending the time on crazy people. I love watching these two interact; I don't know if it's the characters or the actors, but they've got such rapport.
Jun-ho musters up his courage to break the "news" of his relationship to Young-hoon, then gapes when Young-hoon is all, Duh. Jun-ho: "How did you know?" Young-hoon retorts, "Is your IQ even 100?" Because of the obviousness and all.
Basically he'd been pretending interest in Jun-ho to push him along, and then says in mock-outrage, "Were you going to date her even if I liked her?!" Cute.
Soon-shin even starts getting recognized for the drama, and asked for her autograph. She teases, asking whether Jun-ho's jealous of her popularity, and tells him to get her autograph now while he can. He taps his cheek to ask for the autograph there… and she does him one better with a full-on lip smack. Now that's my kind of fanservice.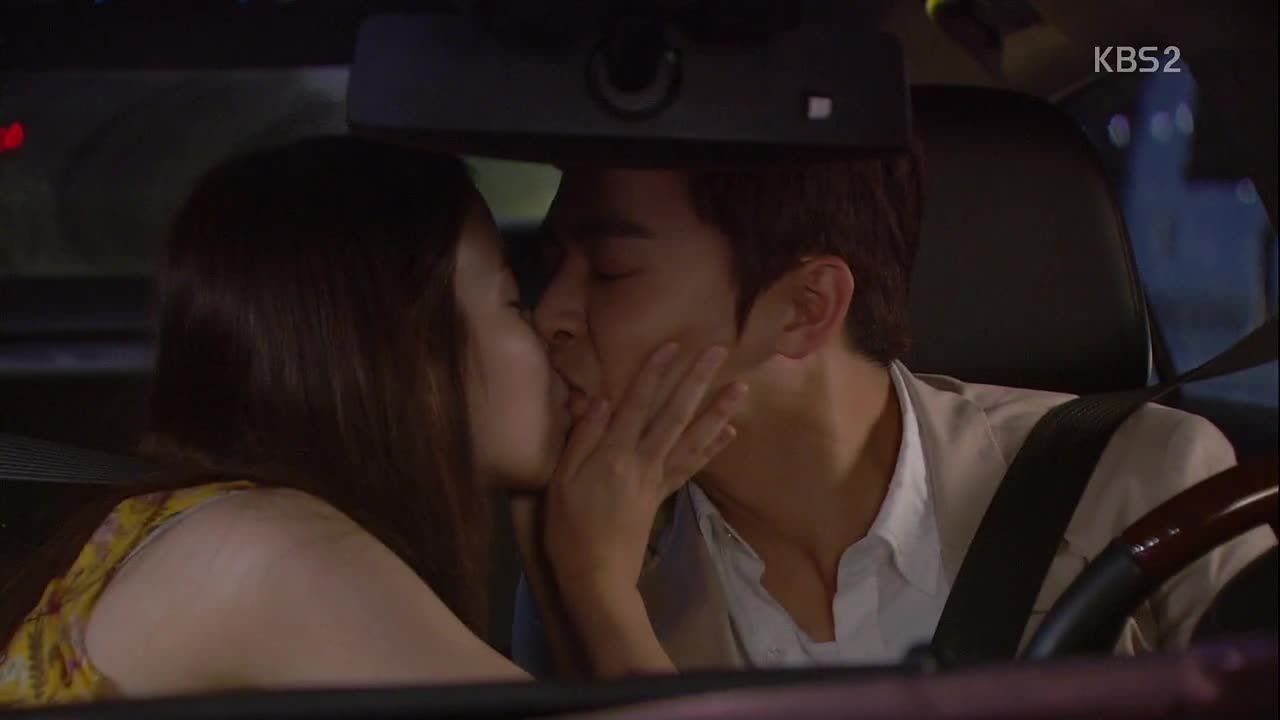 RELATED POSTS
Tags: featured, IU, Jo Jung-seok, You're the Best Lee Soon-shin