Action-romance hijinks in spy comedy The Spy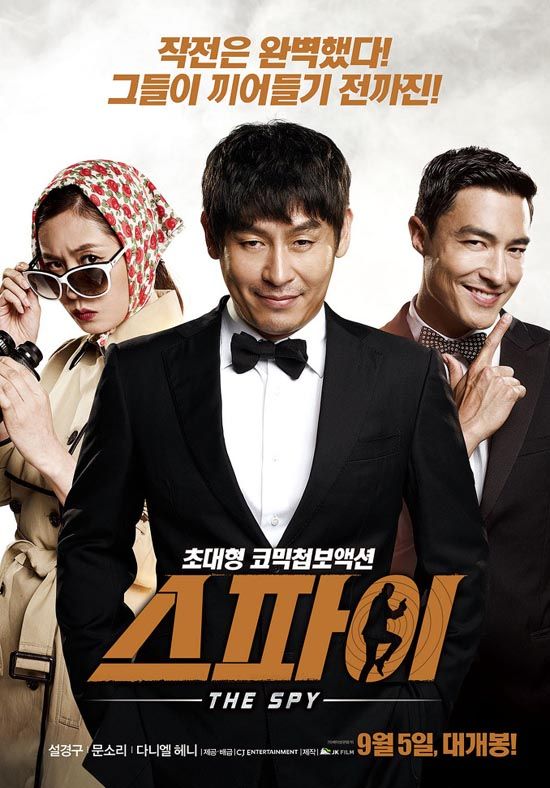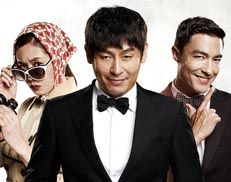 Ah, spy rom-coms. They must be a weakness of mine, because I just got excited to see all the promo material for the upcoming movie The Spy, which looks like it's gonna be a mash-up of lots of familiar spy-action comedy stuff that we've seen before but still worth a laugh. The genre may produce a fair share of duds but hope remains strong; and how can you say no to such good-natured fun?
The Spy has also got my attention for taking a few stars with serious images and shaking down those stern faces with some jokey turns. Take for instance star Sol Kyung-gu, playing our hero spy who gets introduced in the trailer as the top spy in the country. Or at least, he was… "Until she came into the picture."
Cue the unsuspecting wifey, Moon Sori, and suddenly Slick Spy turns into meek husband, his voice going up a few notches as he promises, "Okay okay, I'm on my way." Ha. It's a bit reminiscent of True Lies but the setup is a gold mine for laughs, particularly since I've gotten so used to seeing Sol Kyung-gu be the serious thriller actor (No Mercy, Public Enemy Returns, Silmido) that the movie totally plays with that expectation and gives you that double-take moment.
Enter Daniel Henney, the suspicious new figure who swoops in looking smooth and dapper and sweeps the wife off her feet. Hero-husband can do little to interfere given that he's caught up in the biggest mission of his life and can't risk blowing his cover with her, and can only sneak jealous looks. The trailer tells us, "He can stop terror, but he can't stop his wife." Especially when rival Daniel Henney is, um, endowed with plenty of good looks and possibly other things, as we see in the urinal scene when the spy headquarters reacts to a certain view and the female spy immediately offers, "I'll go catch him."
This movie is in the mix for the upcoming Chuseok holiday, which is one of the biggest (if not the biggest) movie-going occasions of the year. That makes it a good season for family-friendly fare and popcorn blockbusters, so The Spy fits right into that milieu—good, easy fun. I mean, I'm pretty sure I know how this movie goes even without seeing it, but I'm still totally going to watch it.
The Spy releases on September 5.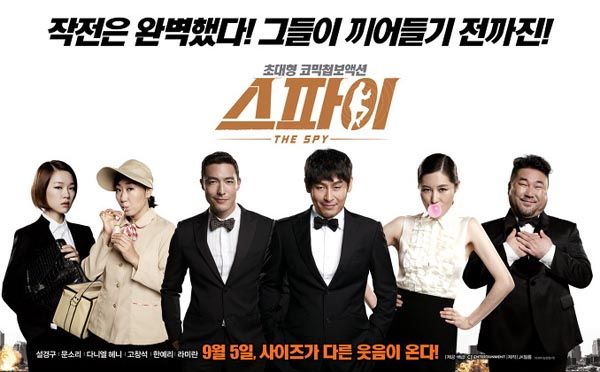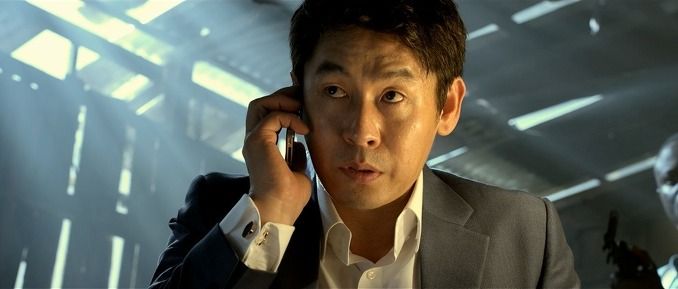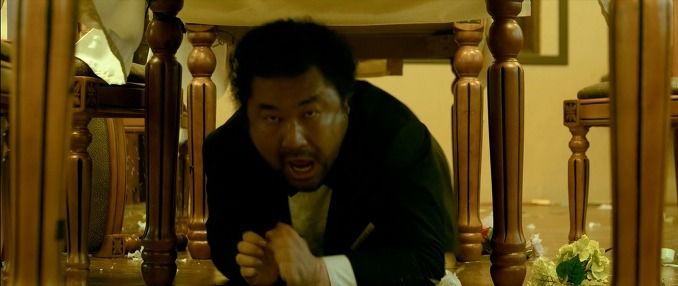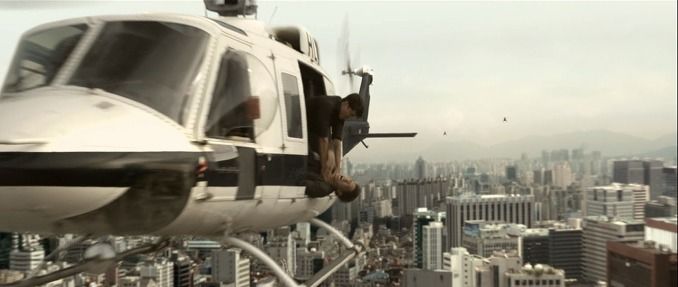 Via Asiae
RELATED POSTS
Tags: Daniel Henney, Go Chang-seok, Han Ye-ri, Moon Sori, Sol Kyung-gu