Good Doctor: Episode 6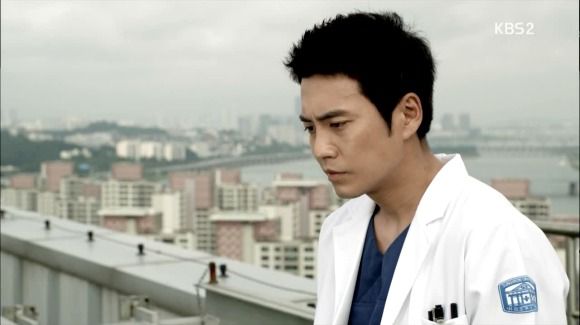 When it comes to the matters of the heart, we don't always need words to voice our needs and desires. Other times, there are words that we still aren't able to understand. That's the thing when you're working with such complex and abstract concepts like emotions: They're both universal and personal. In order to understand them, you have to take your nose out of that book and express them.
Good Doctor is approaching that rare 20% milestone faster than we thought as Episode 6 ticked upward once more with a solid 19.0%
EPISODE 6 RECAP
The residents are at a loss as to what to do with the feral child, who barks at anyone who draws near. Do-han arrives just then, and he barely blinks an eye before he instructs them to restrain the child.
It's easier said than done since Wolf Girl hurls objects at the team with a defensive growl. Shi-on offers to reach out to their patient once more, an idea that gets easily dismissed.
But to everyone's surprise, Shi-on gets on all fours and mimics dog-like behaviors like rolling around and shaking his imaginary tail. It's enough to give Wolf Girl pause as she looks at Shi-on with intrigued curiosity.
Then Shi-on offers his hand, palm-side up, to the girl whose hand hovers over his for a moment…
…and then the residents jump to restrain Wolf Girl on the gurney so that Do-han can administer the sedative. The effect is immediate, and the team assesses the injuries and overall medical condition.
After Yoon-seo treats Shi-on's wound, she asks about Shi-on's strange behavior earlier. She listens as Shi-on explains in his usual medico-techno speak about the importance of being at eye level in animal communication.
She cuts him off mid-explanation to tell him that although she understands where he's coming from, their bosses may not be so understanding.
Taking his arm, she nags him as a noona to work out more. Her touch induces another wave of hiccups. Ha.
The loss of a major corporate hospital patron puts the administration on edge. Assistant Chief Kang says they need to take appropriate measures to resolve any issues within the hospital so they don't lose any more financial contributors.
It's the same issue the medical department heads discuss at present, as the pediatrics department is targeted as the hospital's weakest link. That leads Doctor Pomade to allude to the petition against Shi-on. Doctor Choi firmly puts his foot down at that, since that issue doesn't pertain to the financial problem at hand.
Then they receive news that another corporate group has also chosen to cease their patronage to the hospital.
Do-han and Yoon-seo report that Wolf Girl has an inflamed belly button (due to a deformed urachus). They ask the nice ajusshi about her backstory, which is horrific to say the least: The little girl was raised by her aunt, who owns a dog farm, and he believes she was raised in one of the dog cages since that's where he found her. Lordy.
Meanwhile, Shi-on sits by the little girl's bedside. Thinking of his bunny, Shi-on gently strokes Wolf Girl's ragged hair.
The psych evaluation reveals Wolf Girl exhibits behavior that is no different than the dogs she grew up with. Yeah, I think we all figured that part out, thanks. Before Do-han and Yoon-seo decide their course of action, Shi-on enters and asks to take over Wolf Girl's case.
Keeping the patient under sedation will only increase her anxiety, Shi-on tells him. What the patient needs is someone she can communicate with, and Shi-on believes he can do that because he used to talk to his bunny when he was young. Ooh, that last part doesn't really help your cause.
But Do-han doesn't want to hear a word of it, and after he assigns the case to another resident, he barks at Shi-on to get out. Yoon-seo tries to back the idea that Shi-on fits the bill, only to be dismissed as well.
Once outside, Yoon-seo gives Shi-on a smart kick to the bum, since talking about their patient like an animal doesn't help them. She starts to explain Wolf Girl's psychological impairment, but Shi-on proves that he already knows them and rattles off the diagnoses.
Yoon-seo tells him to treat the patient by the book like he usually does, but Shi-on counters: "A mental illness cannot be treated by the book. Mine also didn't get treated by the book."
She tells him that Wolf Girl isn't able to communicate with them to voice her needs, but Shi-on disagrees—he can tell what the patient wants.
They're called away to examine another patient (the same little girl whom Shi-on taught to knock on her heart), but Yoon-seo doesn't understand her pain descriptors and can't pinpoint a cause since her tests and symptoms don't reveal anything out of the ordinary.
Then Shi-on speaks up and asks the little girl about her symptoms using her own words (think "owie" or "boo-boo"). The little girl lights up and nods in agreement that that's what she means.
Yoon-seo looks puzzledly at both of them as if they're conversing in some sort of foreign language, but then breaks into a smile as Shi-on accurately translates the patient's symptoms in medical terminology.
The little girl follows him to thank him in person for understanding her words (aw) and hands over a couple sausage snacks for him to share with his girlfriend (double aw).
And in a corner, Mom witnesses this exchange and thinks to herself, "Thank you… thank you for growing up so well."
Doctor Pomade is knocked off his pedestal when he hears that the petition against Shi-on has been dismissed on the grounds of doing away with anything that will hurt the hospital's image.
Assistant Chief Kang adds that if Doctor Pomade planned to pull something without his knowledge, then he should have done a better job at it. Doctor Pomade cries that the patients' guardians will just rally again, only to be told that that's already been taken care of.
Chae-kyung sits Do-han to update him on how the pediatrics department as a whole is a prime target of elimination. Do-han doesn't seem too troubled about it and answers that he'll keep doing his job regardless.
It doesn't matter if he's upset by her words because she'll see that Do-han becomes the best. But Do-han isn't interested to build his success through someone else's nurturing; he'll do it on his own.
She tells him not to be stubborn, but he interrupts her, "Just once, can't you be proud of what I do? That's what I live by. Not ego, but pride."
Chae-kyung meets with Doctor Choi, who tells her that her stepmother is having a rough time. That doesn't faze her and she asks, "Do you know who I hate more than [my stepmother]? You."
She thought that out of everyone she knew, Doctor Choi would be the one to oppose her father's remarriage. She lets out a soft laugh when he tells her that he was thinking of her parents' happiness: "So then the hurt I felt was ignored for their sakes?"
Tears well up in her eyes as she says how she used to regard president Lee and Doctor Choi as family because they were her greatest support. He tells her that nothing has changed, but she disagrees because president Lee is now the board president. She vows to take back what's rightfully hers.
The nurses are reluctant to bathe Wolf Girl themselves, so Nurse Nam takes it upon herself to do the task. Cut to: Wolf Girl barking in the bathroom as Nurse Nam holds the door outside and screams for help. Ha.
They do manage to get Wolf Girl cleaned up, and their soft encouragements for her to sit on the bed is met with no reponse. So Shi-on crawls on all fours again and places a hand on the bed to communicate through non-verbal gestures. Heh, I love that Yoon-seo shushes the nurses so that Shi-on can interact with their patient.
But just as Shi-on seems to be getting somewhere, Do-han walks in with the order to tie down the patient until her surgery for her own safety as well as the safety of those around her. When Shi-on starts to protest, Do-han barks at him to get out.
But then Do-han receives a call to put Shi-on on the case instead with the reason that Shi-on has relatable experience. Do-han sees past his superior's so-called noble intentions, and asks if he hopes to see Shi-on cause trouble for them again.
Doctor Pomade pulls his power card and says the pediatrics department is in enough danger of termination as it is. Then he points to Do-han and tells him that his defiance won't help Doctor Choi at all.
Shi-on paces about the room with excitement, and Yoon-seo sits him down to remind him that he can't afford to make any mistakes with this case because it could be his last. He nods.
Taking his face in her hands, she tells him to stay focused. She adds: "I believe in you. I believe in you a lot." Shi-on hiccups.
Yoon-seo finds it odd that he hiccups whenever he looks at her, and wonders if it's because she smells funny. He says that's not it, and then takes the sausage snacks from his pocket and hands her one. Aww.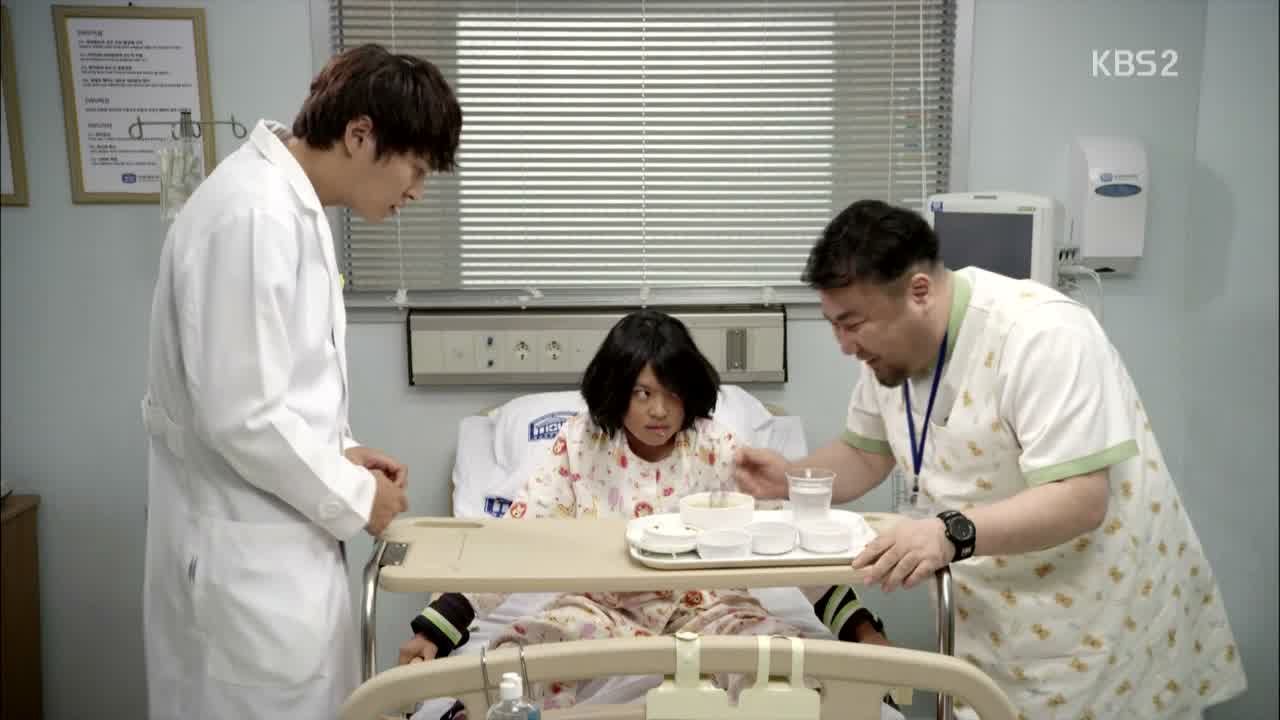 Nurse Jo tries to feed Wolf Girl while she's cuffed to the bed, to no avail. Shi-on says the hospital food isn't in line with her normal diet, but she can't go without food any longer. So he zooms to the cafeteria and returns with food scraps (which is also called gaebap or "dog food" in Korean, heh).
Wolf Girl's eyes grow wide at the bowl and barks excitedly. Shi-on instructs that they untie her hands, and as soon as she's free, the girl happily digs in.
Yoon-seo passes by the room just then, but before she can storm inside, she's pulled back by Doctor Choi, who tells her to leave them be.
They relocate to Doctor Choi's office, and he tells her that the inspiration for one of his well-known lectures came from Shi-on and his bunny when he was young.
Although they differed as animal and human, they communicated in the same language: "The rhythm of their hearts, their warmth, and even small movements, that was the language they shared between the two of them."
It was then he realized that he needed to speak to children in that same manner because children often use jargon adults are unable to understand. In those times, one must listen to the heart, just like Shi-on and his bunny did.
Yoon-seo asks for a copy of that lecture, and smiles at a picture of young Shi-on on Doctor Choi's desk.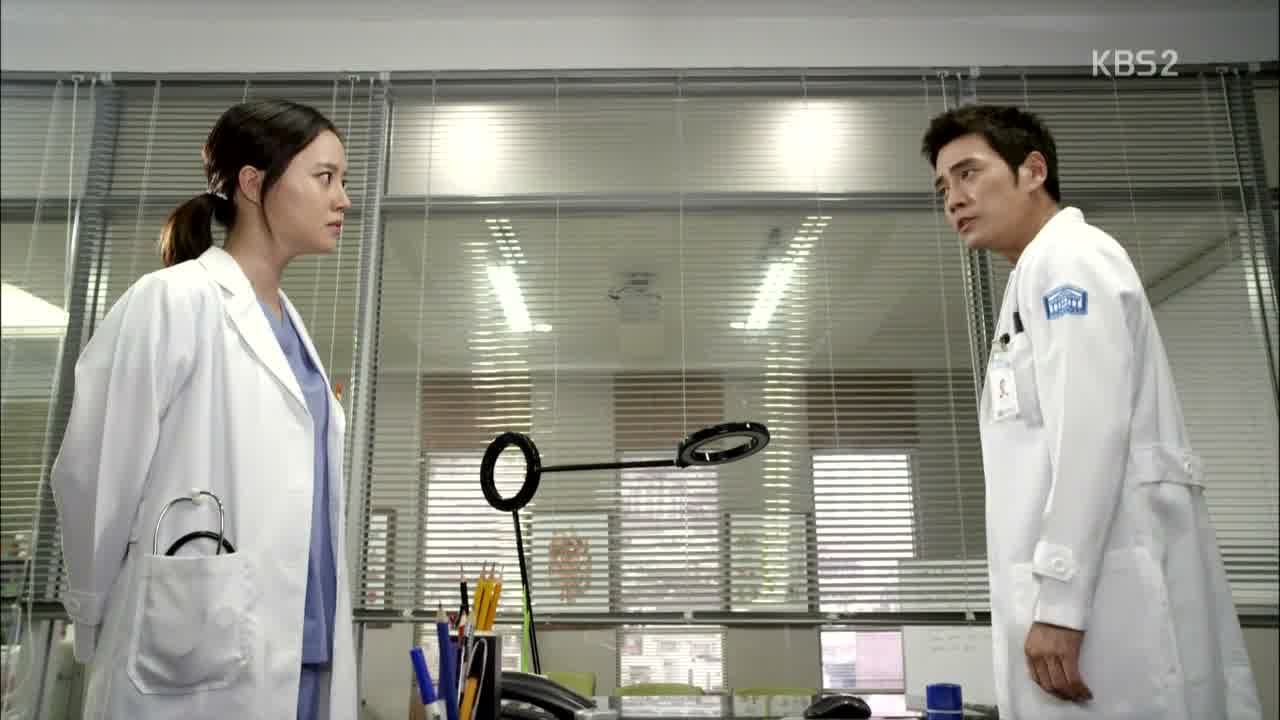 Do-han has been in a pissy mood (more than usual, anyway) ever since Shi-on took over Wolf Girl's case. Yoon-seo confronts her boss about it after surgery, to which he says that she must already know that Shi-on was hired as the hospital board's pawn to oust Doctor Choi.
Hospital politics don't interest her, but Doh-an tells her that if something happens to Shi-on, then everything Doctor Choi worked so hard to build will come tumbling down. To that, Yoon-seo asks if the chief of staff is the only one who matters.
"Have you ever held a humane conversation with Shi-on before?" She fires back. She says that Shi-on even communicates with animals, but Do-han doesn't even care to communicate with people.
Do-han coldly says he doesn't feel the need to communicate like that, an answer that saddens her. Yoon-seo: "When I watch you interact with Shi-on, you really seem like a different person."
As Do-han reflects on the roof, we see a brief flashback to his brother's funeral where Do-han sits in a corner alone as a lone tear falls from his eye.
Later that night, Shi-on sits by Wolf Girl aka Eun-ok's bedside. Though they hold a silent conversation with their eyes, we hear their voices narrate:
Shi-on: You're really sad, right? Because you're lonely and sick.
Eun-ok: Yes.
Shi-on: Just wait a little longer. I'll make sure it doesn't hurt anymore.
Eun-ok: Thank you.
Shi-on: Who do you miss the most right now?
Eun-ok: Mom… my mom.
Shi-on silently encourages her to go sleep now, and she closes her eyes. He whispers: "You're pretty. I love you."
Chae-kyung is at home busy preparing her I'm-sorry-for-being-so-harsh-on-you dinner, only to receive a message from Do-han saying he won't be back home tonight. We see that he's actually at a local pojangmacha, pouring himself shot after shot of soju.
Yoon-seo is eating the sausage snack Shi-on gave her earlier that day when she's called out by Do-han. He asks if he seems like the cold-hearted and callous type, but Yoon-seo counters that she knows he's warm and sympathetic, just not when it comes to Shi-on.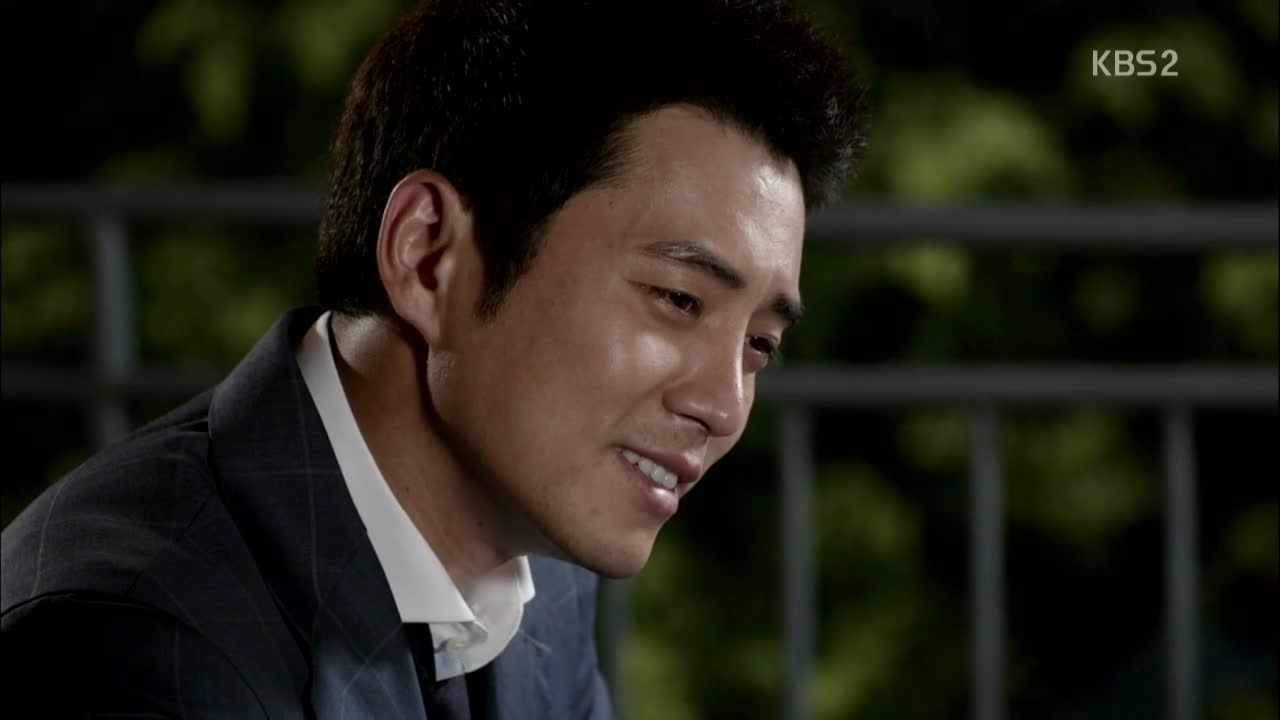 Do-han: "I had a younger brother once. Soo-hanie." His brother was the reason why he went into medicine because Soo-han had a moderate intellectual disability.
(I had to do some digging since Do-han refers to the severity of the condition as "Level 3." In Korea, the level of severity is classified through numbers [1-5]. The term "intellectual disability" replaces the previous use of "mental retardation" as of 2010 in the States; a change that's reflected in the latest version of the psych diagnostic manual DSM-V.)
Because his brother grew up in a loving, supportive environment, Soo-han was able to lead a somewhat normal life. Do-han: "I thought he got a lot better. To the point where he could live on his own."
We flashback a few years when Do-han had celebrated his birthday with his family and Soo-han had gifted him with a children's anatomy textbook. Do-han in turn, had promised to work to make his brother better when he becomes a doctor.
Just from their interaction, there's no doubt that Do-han had truly loved his brother. So Do-han had asked their parents to let Soo-han travel to school by himself to help his brother instill a sense of independence.
They'd been understandably nervous about the idea, so Do-han assured them: "It's possible to overcome one's fear of the world and of people. So trust me, and do this for [him]."
But the first day Soo-han had gone off on his own, the overwhelming anxiety left him paralyzed in fear. Then he had run off into the street after the light turned and a truck of doom hit him.
"It was my fault." Do-han confesses, and he blames himself for his brother's death. Yoon-seo tells him that it isn't his fault because she would have done the same in his place.
But Do-han believes that it was his own foolish thoughts that led to his brother's end when the best thing for Soo-han was to restrict him from doing anything. Shi-on had reminded him so much of his brother, and that was the reason why he didn't allow Shi-on to do anything.
Yoon-seo places a hand over his and tells him that although he may have lost his brother, he's also saved countless of other children's lives. She knows that thought doesn't comfort him, but he's been a comfort for so many others. "And that's also the reason why I respect you so much."
Then we see Do-han drunkenly stumble back into the hospital and steal Jin-wook's bed for the night.
Yoon-seo smiles to find Shi-on dozing off beside the patient's bed the next morning. Aw, it's kinda cute how Eun-ok barks to wake him up. Yoon-seo interprets this as a sign for food, but Shi-on says the patient isn't hungry… and then his stomach growls. HA.
What's better is that he forms his rice into the same triangular shape like his kimbap, to her amusement. Mom smiles as she watches the two in a corner, and then she doubles over in pain and collapses. Oh noes, don't say she has a terminal illness, Show!
Thankfully Shi-on and Yoon-seo haven't gone too far off and they rush to her side. Surprisingly, Shi-on doesn't recognize his mother even though he looks directly at her, and says they have to hurry.
Chae-kyung drops by the staff room. She shows concern for the team's tired state with an all-night surgery, only to hear that it was a quiet night. Uh oh. She doesn't let on that she know to Do-han, however, but tells him not to try so hard to make it up to her.
Mom smiles as she looks at Shi-on, and she's told that it's nothing serious. Phew. Yoon-seo introduces Mom as the one who prepared him dinner the other night. Mom smiles as he thanks her, saying it tastes just like the dish he ate in his hometown.
That prompts her to ask who made it for him back then, and he answers that he doesn't know. Ah, so perhaps he doesn't remember Mom after all. Just when he's about to leave, Mom takes him by the hand to say a heartfelt: "Thank you."
Shi-on invites the other children into Eun-ok's room when he catches them peek in curiously outside. I love that the kids acknowledge that they're scared, but they want to get to know their new potential friend anyway.
They approach slowly so as not to frighten her, and Eun-ok draws back defensively. Then the little girl extends a hand to gently stroke Eun-ok's hair and face as Shi-on explains Eun-ok responds better to other kids.
Then the other kids follow suit and pet Eun-ok. Aww. But then we see resident spy Il-kyu witness this scene from just outside the door. Auugggh.
Yoon-seo heads to the locker room to retrieve Mom's identification card when a picture falls out of the wallet. It's a picture of Mom with her sons… and now the pieces fall together in her head as she recognizes young Shi-on in the photo.
Assistant Chief Kang speaks with Creepy Chairman, who's heading out overseas again. He tells Assistant Chief Kang that although the pediatrics will have it rough for the time being, it will be the hospital board that will crumble in the long run.
So it seems that Creepy Chairman only helped to pull those strings to get the corporations to stop their patronage. When he wraps up the call, he sits in for another meeting… with Chae-kyung, here to complain about Assistant Chief Kang. What the?
It turns out that it was Chae-kyung who had both companies cease their financial contributions. She makes it perfectly that she has no qualms about going up against her stepmother.
Shi-on is called away to the emergency room, making sure Eun-ok's door is locked before he leaves. Then we see resident spy Il-kyu leaves the door open.
So Nurse Nam is spooked when Eun-ok bursts out of her room and tears through the hospital, wreaking havoc upon patients and visitors alike.
Do-han's team is busy preparing for Eun-ok's surgery when they're informed of the incident. They find Eun-ok huddled in a corner and told to keep back by the security guards. Oh man, this has bad news written all over it.
Which is when Shi-on finally arrives after having made a brief pit-stop for snacks. He watches as the guards apprehend Eun-ok by force.
Shi-on breaks through the crowd to free their hold on Eun-ok, but he accidentally elbows a security guard in the chaos. And that's the part everyone sees. Ohhh, this is bad.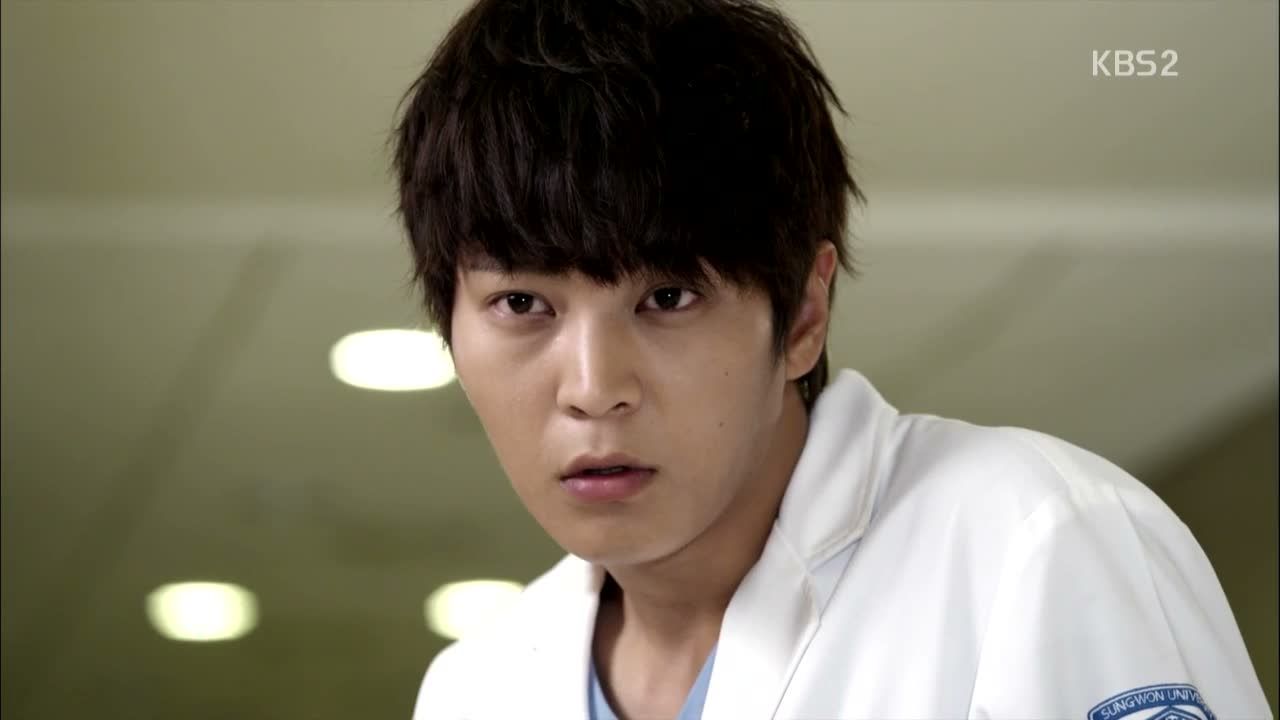 COMMENTS
Augh, this is bad. Now it's going to turn into a his word against theirs battle when it looks like Shi-on was the one who made the careless mistake. And who will believe him or vouch for him this time? This show hasn't been exactly subtle about what will happen to Shi-on if such a crucial error that threatens the safety of the hospital occurred, and yet it still makes me nervous because there is a limitation to Doctor Choi's safety net, especially when the hospital is falling upon hard times.
After Monday's Wolf Girl cliffhanger that left us chomping on the bit, I was intrigued to watch how this case would be integrated into the storyline. I do like how we saw Shi-on do more than tap into his vast knowledge bank about animal behaviors and reflect upon the way he communicated with his bunny. So although Wolf Girl isn't exactly docile as a bunny, the analogy makes it his experience personal and goes beyond what's written in a textbook. Because now we're dealing with matters of the heart that cannot always be easily explained or needs explanation. I found it pretty far-fetched that the patient who has been starved of human contact for years could be so tame one moment and wild the next, but given the show's general format to introduce new characters every few episodes, I could understand the intent of such a drastic change. To an extent.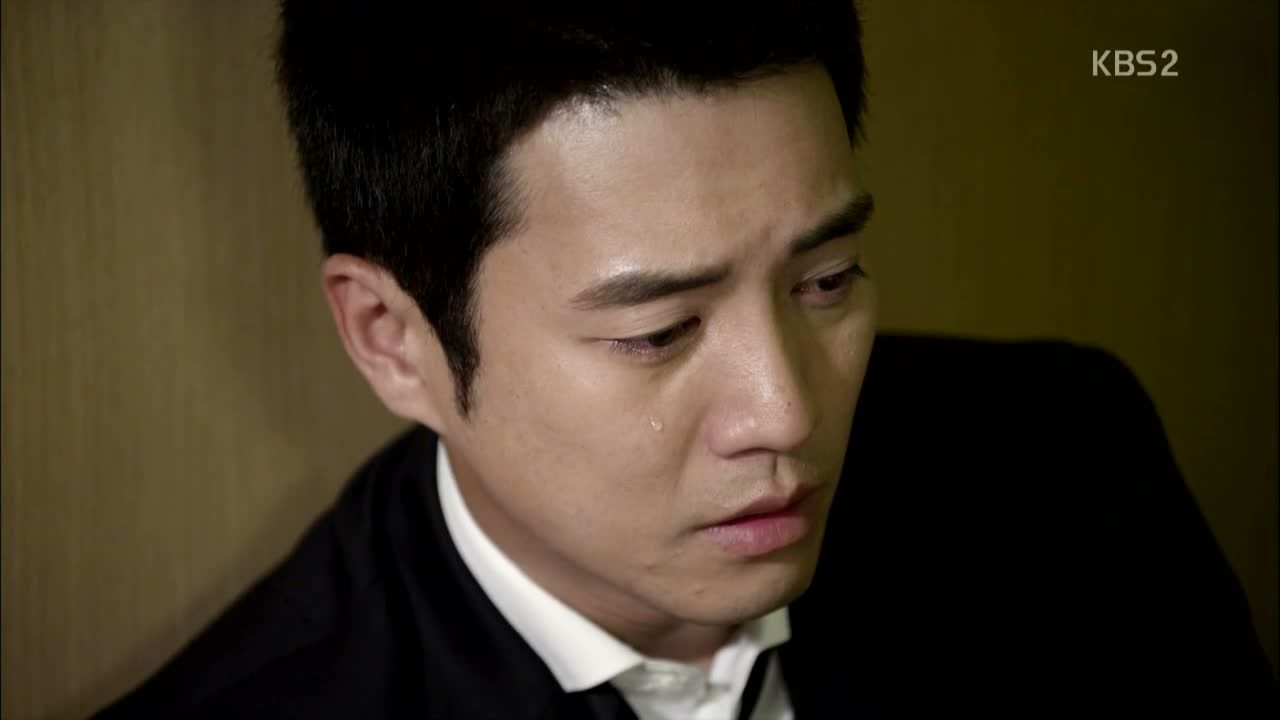 I didn't expect that we'd spend so much time on Do-han in this episode. It's safe to say that Do-han has generally shown two modes in this series thus far (angry and bitter) and how he's expressed those strong emotions for better and for worse. So it's nice to be able to see that he wasn't all ice, and once had a loving relationship with his younger brother Soo-han. The reveal into Do-han's past came earlier than I thought, but important to us as viewers to understand a little bit of why he treats Shi-on so harshly and coldly. To have been the enabler of his brother's independence, only for that to end up in his untimely death, it's no wonder that he would repress the guilt and mask it with his current unsympathetic and cold behavior. Does it absolve Do-han of how he's treated Shi-on with such aggression? No, but if we didn't get a peek into the past at this point, then I dare say it'd be hard to try to redeem his character later on in the series in my eyes.
There is, of course, more to unpack with Do-han's past because if Soo-han did grow up in such a loving and caring environment, then why would he be stricken from the family register as if he never existed? There could be a plethora of reasons, one of which that the shame culture looks down upon anyone with any type of disability. What's more is that Assistant Kang knows of this fact, which makes me wonder why he's keeping tabs on someone like Do-han. We know that he hails from a wealthy family, but what more is there to dig up (or to protect, 'cause yunno, we still don't know where his intentions lie)?
As cheesy as it may be, I like that we have a number of characters who are in need of healing in this series. So many of them carry such emotional scars that like Wolf Girl, they snarl and bite defensively when anyone draws near. We still have our stock characters who are painted with broad strokes, but our core team of residents have still so much to learn from each other. And goodness knows, we could all use a bit of healing.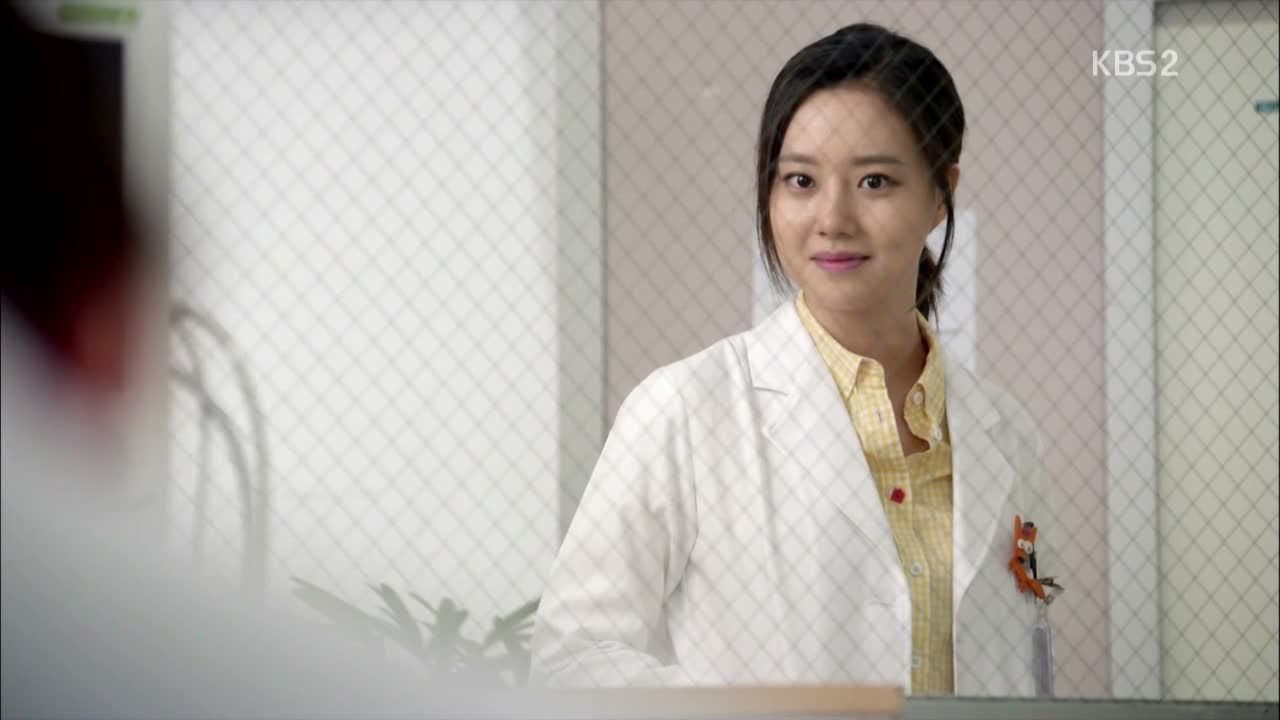 RELATED POSTS
Tags: featured, Good Doctor, Joo Sang-wook, Joo-won, Kim Min-seo, Moon Chae-won