Her Legend pre-empts its own premiere by releasing first episode online
When I first heard of JTBC's new drama Her Legend, I read the description of a poor and plucky Candy-girl who works her way up in the luxury handbag world and filed it away in my head as "that purse drama." Little did I know that the drama would actually be overrun with handbags; it's like the I Do, I Do promos all over again, only we've swapped one compulsive shopper's vice for the other. Not that I would know anything about that. Ahem.
Here we have posters and more teasers (watch the first preview here), featuring Choi Jung-won as our heroine, Jung-soo. When her mother dies, she is taken to live with her uncle's family (the uncle is her mother's brother). But the aunt resents the burden, and Jung-soo's cousin (later played by Sohn Eun-seo) seems jealous and spiteful.
When another woman sees Jung-soo being abused by the aunt, she steps in and decides to take the girl to the States with her, at which point Bratty Cousin steps in and says SHE wants to go instead. Huh. That's a convoluted setup. So the cousin ends up "adopted" by that woman instead, and appears to grow up in relative luxury.
Anyway, then the ladies grow up and meet again, when Bratty Cousin is upgraded to Bitchy Cousin. Now they're both working with handbags, and enter the chaebol prince (Kim Jung-hoon), over whom I am sure the ladies will fight. It might be a one-sided fight though. Is anyone else getting Bachelor's Vegetable Store tingles from this whole thing?
So those are the two previews above. However, in case you want to get the jump on the show early, you can actually catch entire first episode (below). The show hasn't officially premiered yet—that's next week—but the producers have for some reason decided to stir interest by uploading the whole premiere online, which… is a tactic. Is it a smart move? I ask that as an honest question.
I suppose it's one way to grab people's notoriously fickle attentions early, because next Monday is premiere day for Good Doctor and there's also the new tvN ghost-romance-melo Who Are You to contend with. It's shrewd in that sense. But doesn't that also mean that you're enabling people to get away with skipping the premiere when it airs on TV and thus handicapping your potential ratings? Fans may not care about ratings, but they're the lifeblood of the TV industry, and there's such a big hoopla about premiere numbers in particular. Oh well, maybe they know what they're doing.
Her Legend officially premieres on Monday, August 5.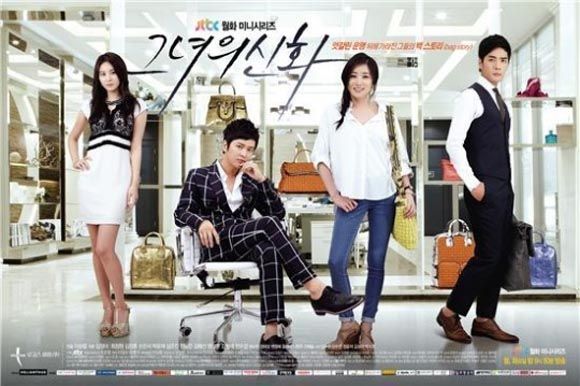 Via Asiae
RELATED POSTS
Tags: Choi Jung-won, Kim Jung-hoon, Sohn Eun-seo