Joo Jin-mo joins Hwatu to romance Ha Ji-won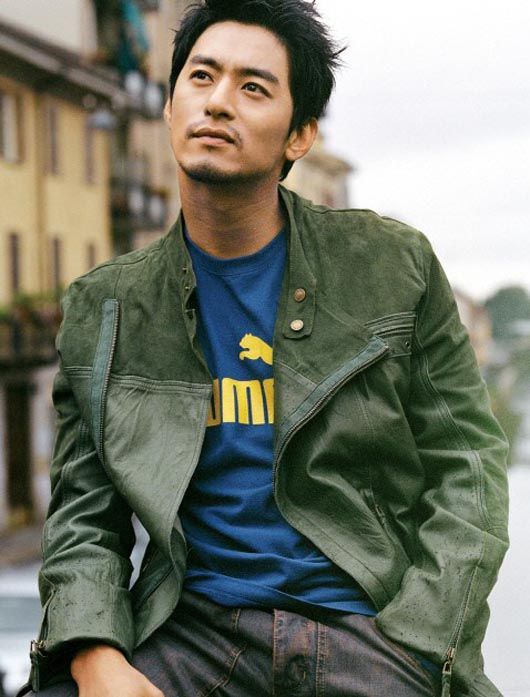 Casting continues on MBC's upcoming sageuk drama Hwatu, which is not in fact a drama about gambling despite being named after the flower cards [花鬪]. The series is set in the Goryeo dynasty with Ha Ji-won playing a Goryeo woman who becomes Empress Ki of Yuan (sister of Ki Chul, mentioned from time to time in Faith). Now Joo Jin-mo (Gabi, Invincible) has signed on to play King Chunghye, the male lead, in his first drama in four years (since he headlined boxing drama Dream).
In Hwatu's timeline, the Yuan Dynasty has political governance over the Goryeo state. King Chunghye ruled three reigns ahead of Gongmin, which is the king Joo Jin-mo portrayed in the movie Frozen Flower (albeit unofficially, since I don't believe he was ever outright called Gongmin). In the drama, Chunghye is described as intelligent and fierce and determined to free Goryeo from Yuan rule. Not only does he come up against the Yuan emperor as a political foe, but also a romantic rival in the fight to win Empress Ki's affections. Naturally. This is a K-drama, after all.
There was another rumor making the rounds recently concerning Jang Geun-seok joining Hwatu as well, which would have reunited him with Ha Ji-won after playing her childhood sweetheart in Hwang Jini. However, Jang's reps have come out to deny the news, so it appears news outlets jumped the gun on those reprts. He stated that he did receive the script and was looking at the role positively, but hadn't decided to do it. Which makes sense, since Jang is contracted to do a different drama, manhwa-adapted Pretty Man, and would have to either quit that one or receive that drama's permission to do both, and I can't see him going that far to take on a non-headlining role in a 50-episode sageuk. Plus, he's also booked solid with overseas promotions and appearances that'll keep him plenty busy.
Hwatu, which is produced by the makers of Dae Jo Young, Giant, and History of the Salaryman, will be MBC's next Monday-Tuesday drama and premieres in October.
Via Maeil, Sports Seoul
RELATED POSTS
Tags: Empress Ki, Ha Ji-won, Jang Geun-seok, Joo Jin-mo