KBS copycats Grandpas Over Flowers with grandma edition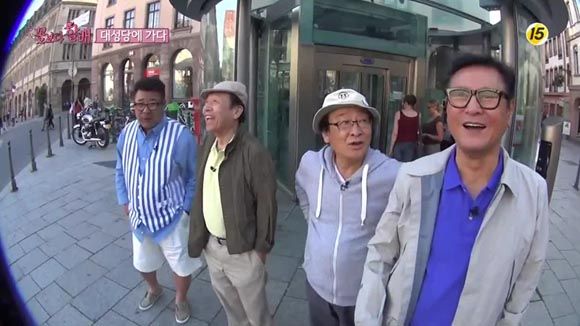 javabeans: Oh, KBS. *shakes head* Are you really so hard-up for ideas that you're just going to steal them from everyone else now? So get this: Hot on the heels of Grandpas Over Flowers' success for tvN, KBS is planning a show that's basically Grandmas Over Flowers. *shakes head harder*
girlfriday: It's so shameless. I mean, the show is called Mama Too, like, Hey, That's a Hit Show, We'll Do It TOO!
javabeans: But wait! That's not all! They're ALSO doing a show called A Dad's Qualifications, AHEM, and are we supposed to believe the show about dads taking over the care of their kids has nothing to do with the runaway success of MBC's Dad! Where Are We Going?
girlfriday: KBS variety has been floundering for a long while now, but this is actually worse than just chugging along with your shows that aren't as popular.
javabeans: I know! Not only is it just annoying to steal someone else's original idea for your own, it actually makes them look more lame to pull a desperate move like this, like they just need an idea, any idea, oh god does nobody have an idea?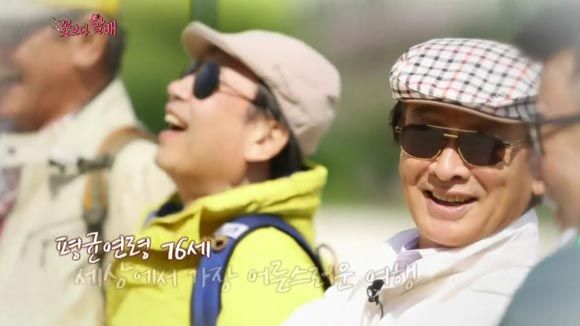 girlfriday: And do they think people won't notice? 'Cause… uh… we noticed.
javabeans: Everyone noticed! The headlines are all, "KBS, are you really gonna do that?" and "KBS, not cool man." I mean, okay, not exactly in those words but pretty much those words.
girlfriday: Yeah the news cycle on these show announcements was pretty funny. "That's just like this show!" "That's not okay." "Is that okay?"
javabeans: It's worth pointing out that we're not accusing them of actually plagiarizing or doing anything illegal. Imitation is flattery (said all the imitators to the people they ripped off, hoping that would make it better—it doesn't make it better), Oreo has Hydrox, Apple hates Samsung, et ceteraaaaaa. It's just that this is kinda tasteless and tacky.
girlfriday: And an actual tactic from them, because they're developing six new shows for a variety overhaul… but it's all just versions of stuff that's popular on other networks.
javabeans: It has to be a really bizarre experience for Na PD in particular, since they're ripping off his idea with Mama Too and he was the guy who steered KBS's flagship show (1N2D) to its greatest heights. He was really classy in interviews asking how he felt about it, saying that KBS is like his parents' home, that it just means people really love Grandpas Over Flowers, and that he's going to focus on his own show.
girlfriday: It was nice of him to say that instead of the other thing.
javabeans: No kidding. He totally has the right to be all, "WTF, KBS?" but he's happier taking the higher road (wonder what the view's like over there, since my instinct is always the other one). Granted, maybe it's not so tough when his show keeps breaking its own rating records, with this week's Episode 6 scoring 6.65% in average ratings with a real-time high of 9.66%, which was even higher in Seoul with 12.34%. Those're pretty monstrous numbers for cable, but especially cable variety.
girlfriday: They're massive. He's basically bringing in Big 3 numbers for cable.
javabeans: Not to be a Negative Nellie from the get-go, but I don't see a grandma version being as fun. I mean, I do like Kim Sumi (Incarnation of Money), who was hilarious on the 1N2D Actress Special, and they're also courting Kang Bu-ja, who's a familiar grandma face from lots of dramas (You Who Rolled In Unexpectedly, Mom's Dead Upset). But… it's not the same. I don't want to turn this into a gendered argument but it's just that I don't worry about strong women the same way I worry about bumbling old grandpas trying to feed themselves in foreign locales.
girlfriday: Yeah I have the same initial reaction (not that it couldn't be an entertaining show for totally different reasons) that women would have no problems on a trip overseas, and there would be no arguing over how to make Chapaghetti or relying on a Seo-jinnie to make them strange hotel soups out of mystery meats.
javabeans: To split hairs a bit, KBS is not technically developing this copycat program in-house—it's an outside production, but I don't really know if you can pat them on the back for that since they're the ones buying it anyway.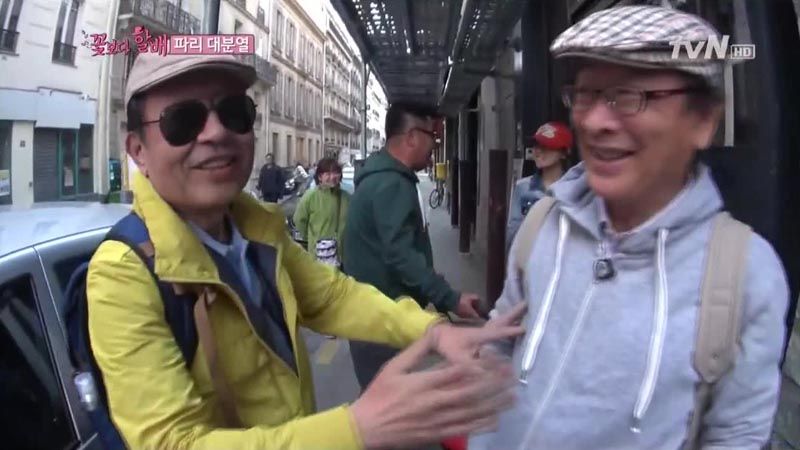 girlfriday: I think the lesson here is really: You shoulda paid Na PD more money to keep him.
javabeans: One talent goes a lot longer than a hit show or two.
girlfriday: Especially when that talent has a crew full of talented people who follow him from show to show and write/edit/produce great stuff. When we say Na PD we really mean his whole boatload of people.
javabeans: Who now work for tvN. Giving them monster ratings. And prestige. And laughs. We all win.
girlfriday: Well, everyone but KBS.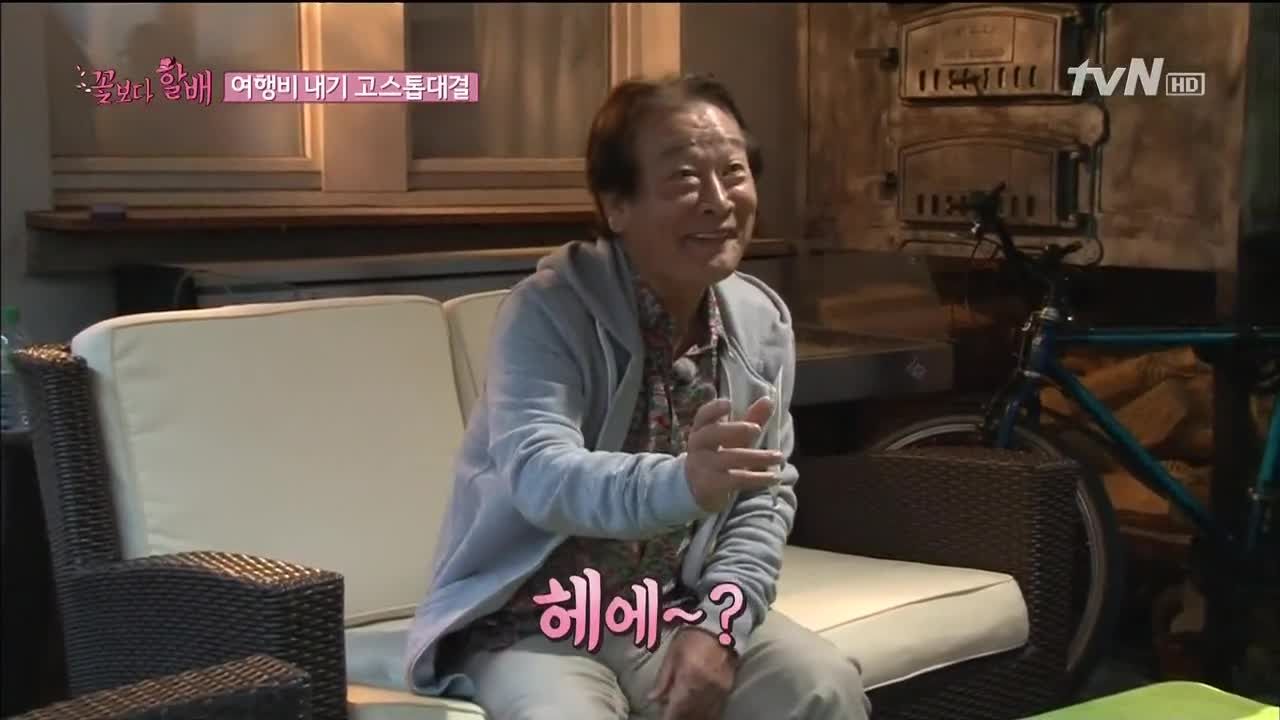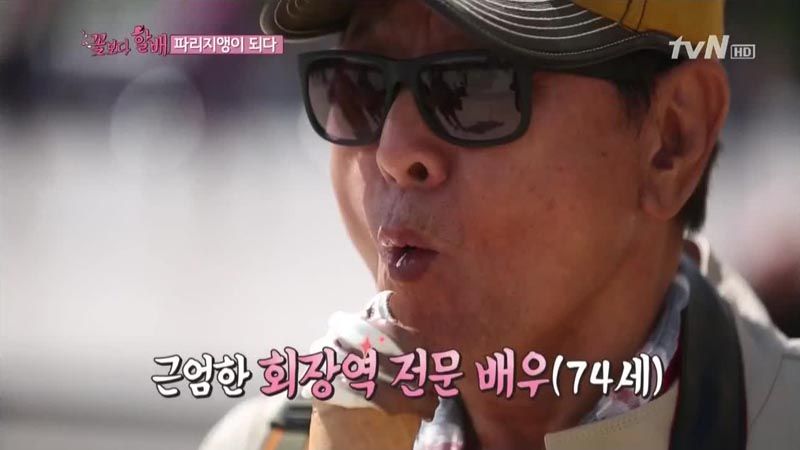 Via Star News, Oh My News, My Daily
RELATED POSTS
Tags: cable programs, conversation post, Grandpas Over Flowers, Kim Sumi