Kim Yoo-jung turns schoolgirl bully in first villain role

Go Ah-sung, Kim Yoo-jung
Okay, now this is a project I'm really excited about. There's a new movie in the works by the PD-writer team behind Wandeuki, about the circumstances surrounding a 14-year old girl's suicide and the bullying that led to her death. The new film is called Elegant Lie, and stars rising It Girls Go Ah-sung (Snowpiercer) and Kim Yoo-jung (The Moon That Embraces the Sun). The setup makes it sound like the female counterpart to Bleak Night, and if it's even half as gut-wrenching as that movie, it'll break me.
Kim Hyang-gi (Queen's Classroom) plays the 14-year old girl who commits suicide at the start of the film, which sends her sister, played by Go Ah-sung, and Mom (Kim Hee-ae, A Wife's Credentials) looking into her past for answers. Go Ah-sung's character is bright and outspoken, the polar opposite of her younger sister, who was always quiet and reserved. As she uncovers the harsh truth about her sister's life at school, she'll deal with her own guilt and loss.
Kim Yoo-jung will play the friend and bully who made Kim Hyang-gi's life a living hell at school. She's described as the truly frightening kind of mean popular girl: outwardly bright and cheery to everyone else, but in reality hiding a dark, shrewd, manipulative side underneath that sweet facade. Guh, I'm already getting chills.
It sounds like a fantastic role, and a great way to transition out of always playing the safe childhood counterpart to every dramaland heroine out there. Good is nice, but bad is better. I can't wait to see her bust out her villainous chops, which I'm sure she's got in spades. There's no telling if this can be another Bleak Night, but with a stellar cast of talented actresses like this and a dark school drama at the center, my excitement meter is dialed way way up.
Elegant Lie starts shooting this month for a release next year.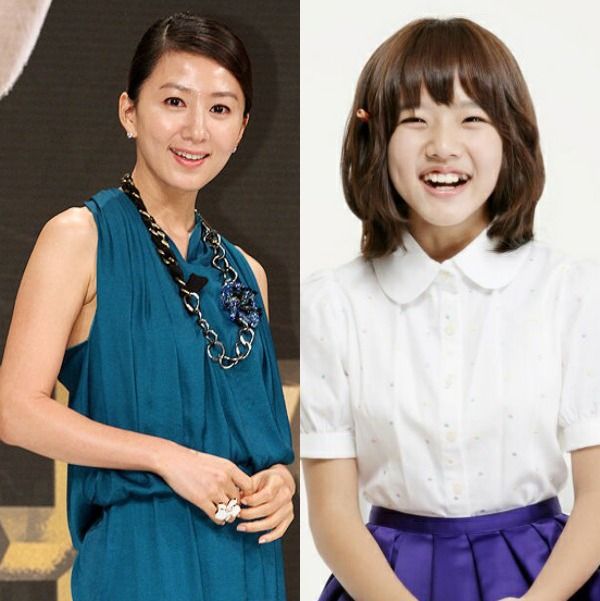 Kim Hee-ae, Kim Hyang-gi
RELATED POSTS
Tags: Go Ah-sung, Kim Hee-ae, Kim Hyang-gi, Kim Yoo-jung