Lee Yoon-ji's new weekend drama King's Family
With You're the Best, Lee Soon-shin winding down this weekend, it's time to turn to the next KBS family drama headed our way. Isn't there just something about that timeslot that's like comfort food? Always a new family every 50 episodes, but they feel an awful lot like the last family, and the family before them. The new weekender is called King's Family (or Royal Family, take your pick) — a pun on the family name Wang, bustling with five kids, Mom and Dad, Grandma, and even an uncle.
The drama isn't very high-concept, and just promises a heartwarming tale about a large crazy family. Lee Yoon-ji (The Great Seer, The King 2 Hearts) headlines as the middle child and dreaded third daughter (you know, where you're born and Grandma's cursing by now that you're not a boy and names you something horrible like Lee Soon-shin or Kim Sam-soon). This character is no exception: her name is Wang Kwang-bak. *shudder*
The new series comes from the PD-writer team behind Three Suspicious Brothers, and the cast is led by veterans Na Moon-hee (Grandma), Jang Yong (Dad), and Kim Hae-sook (Best Mom Ever). Mom and Dad have four daughters and one son, with a twenty-two year gap between the eldest and youngest of the siblings.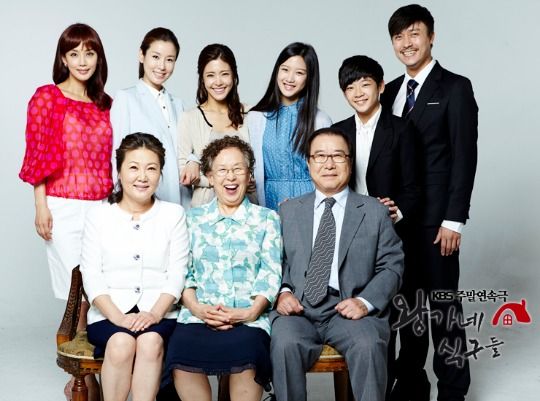 Oh Hyun-kyung and Lee Tae-ran play the two older sisters, each married with families of their own. And then the two younger siblings are teenagers — Fourth Sister is an eighteen-year old high schooler, and the maknae is a fifteen-year old boy, named hilariously, Wang Daebak (king jackpot).
Lee Yoon-ji is the middle child, described as the reliable family fixer. But one day she up and quits her stable job as a teacher in order to pursue her dream of becoming a writer. She's a romantic at heart, which will clash very nicely with the playboy love interest who rolls into her life, played by newbie actor Han Joo-wan. I do love Lee Yoon-ji enough to check this out for her, though I make no promises about watching all 50 episodes. My love, it is conditional.
King's Family premieres August 31 on KBS.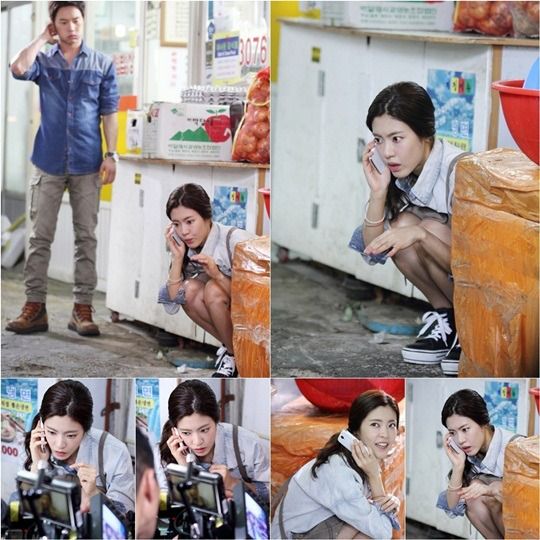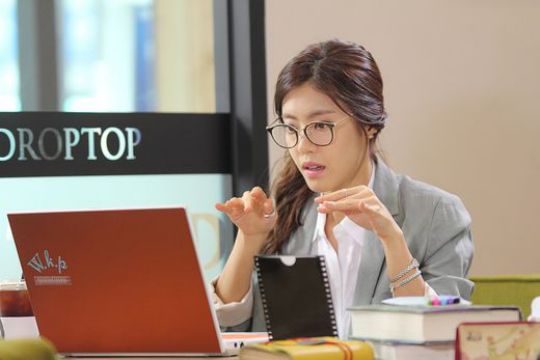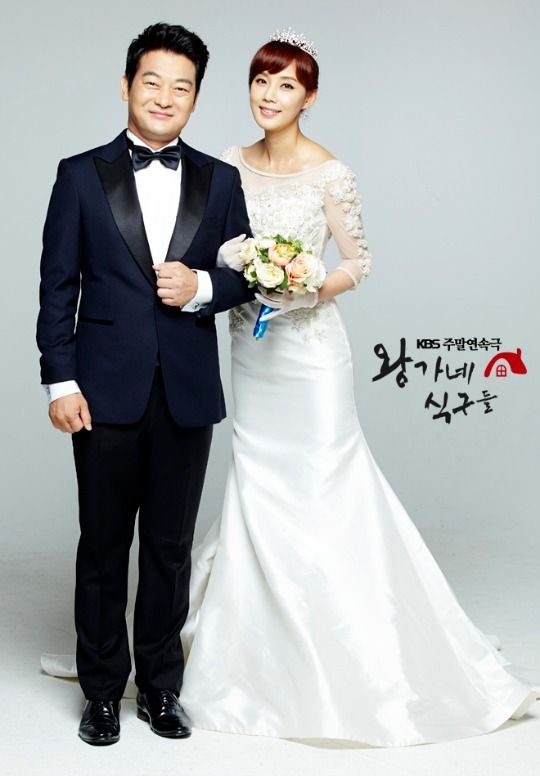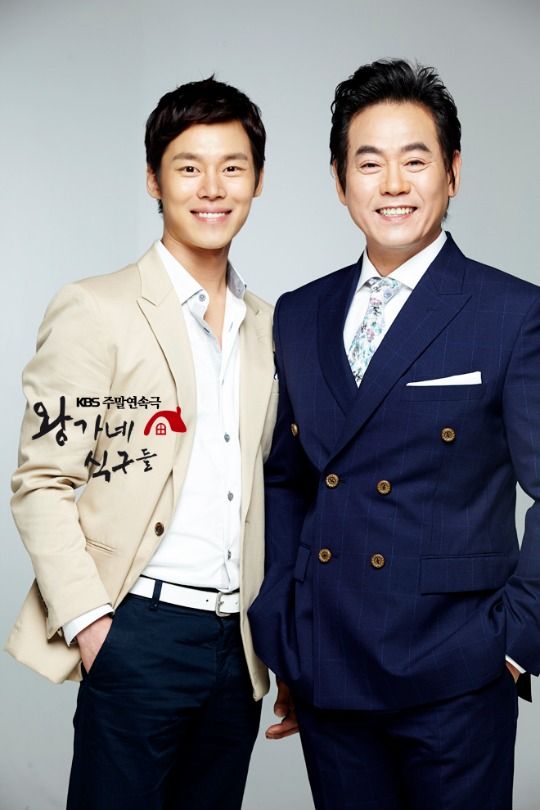 Via TV Report
RELATED POSTS
Tags: Kim Hae-sook, King's Family, Lee Tae-ran, Lee Yoon-ji, Oh Hyun-kyung