Mystery Drama Theater 3000: Feeling (Neukkim)
It's the return of the Mystery Drama Theater 3000! In case this is your first time encountering this particular series on Dramabeans, MDT3K is our Mystery Science Theater 3000-inspired version of drama commentary, where we watch the first episode of a drama together and, well, comment on it.
The first time we tried a show that wasn't as widely known or seen (idol drama K-Pop Ultimate Survival), which was a rough first attempt, we admit. For the next installment we decided that it might be more fun to try a show everyone had seen and could therefore follow along without problems (hence the Boys Before Flowers selection).
For our third installment, we decided to revisit one of the classic old trendies, because Feeling (Neukkim) was a formative watching experience for the both of us, way back in the day. We shoved past our fears that the passing of times may have not been kind to the now-twenty-year-old drama (it aired in 1994, which is when we both saw it, and thus now feel ancient and creaky) and took a look at a warm, familiar old favorite.
To anchor the discussion a bit: Feeling was one of the earliest trendy K-dramas around and struck me as being different for the way it was so boldly for youngsters. No older generations! Hardly any parents in the picture! No business distractions, chaebol politics, intergenerational strife!
Instead, what we had was a bunch of fun, young college students enjoying their school lives, falling in love, and fighting with their bros. Sometimes over a girl, sometimes literally fighting, as brothers will do. It was a revelation, and it was awesome. Which is why we have such fond memories of it, and why it still stands in our hearts as an old favorite.
We do talk a bit about the background for the first seven minutes of the commentary before starting the episode, so if you'd like to catch just that portion, feel free.

Names mentioned in podcast:
Actor (Character)
Sohn Ji-chang (Han Bin)
Kim Min-jong (Han Hyun)
Lee Jung-jae (Han Joon)
Woo Hee-jin (Yuri)
Lee Bon (Hye-rin)
Ryu Shi-won (Dong-wook)

To watch:
Download Episode 1 (psst!) or cue it up on a streaming site.
Download our audio commentary file: Get Commentary [ Mirror ]
If you need subtitles, download that: Subtitles. These sync with the video file.
Start the audio track first; we'll tell you when to press play so you can be in sync with the episode.
Audio clip: Adobe Flash Player (version 9 or above) is required to play this audio clip. Download the latest version here. You also need to have JavaScript enabled in your browser.
As always, leave a comment below if you have suggestions for future MDT3K options.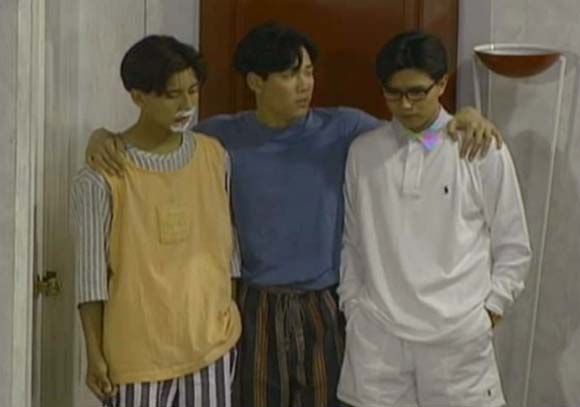 RELATED POSTS
Tags: featured, Feeling, Kim Min-jong, Lee Jung-jae, Mystery Drama Theater 3000, Ryu Shi-won, Sohn Ji-chang