Namgoong Min and Lee Young-ah headline cable rom-com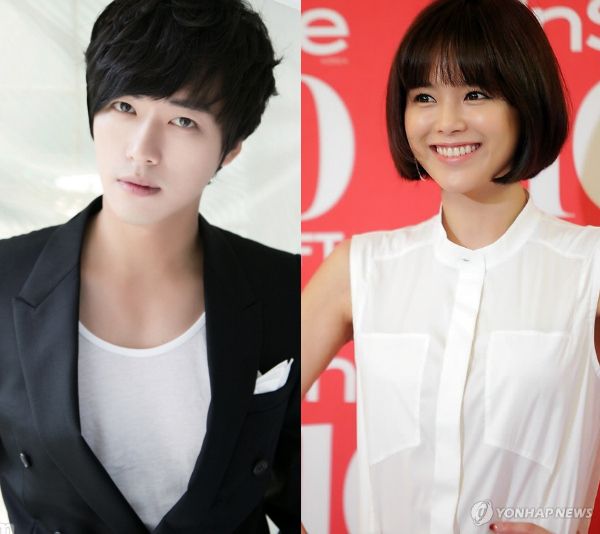 Here's another fall drama to look out for — I know, as if we really needed MORE fall dramas this year — cable network E Channel will be broadcasting an original drama, a ten-episode romantic comedy series called Unemployed Romance. It has Namgoong Min (Gu Am Heo Jun) and Lee Young-ah (Vampire Prosecutor) as headliners, and tells a bright relatable story about a woman who dreams of being a writer but lives off of unemployment checks.
The new series comes from a rookie PD/writer team and stars Lee Young-ah as an aspiring drama writer who dreams of one day being the next Kim Soo-hyun. But in reality the only credit she has to her name is a third-rate drama on endless reruns called Love and Ruin (ha), where she was just one of many wage-collecting staff writers. She goes from that to rock bottom, living off of unemployment wages in order to get by.
It's at the unemployment benefits office where she runs into Namgoong Min, who — horror of horrors — is her first love from college. I'm already cringing for her. He's working there on a short-term contract as a civil servant, in order to qualify for some scholarship. So he's literally the guy cutting her the unemployment check? Ack.
What's more is that he happens to think of her as bad mojo — everything goes awry in his life when he's with her, and he blames her for things going badly for him during their college days. The chance meeting at the unemployment office brings her back into his life, and then she starts to mess things up for him again, this time starting with a potential new woman in his life. The premise sounds really cute and down-to-earth, which in the sea of ghost-seers and high melodrama these days, would be a rather nice change of pace. I hope the writing and directing deliver something worthwhile.
Unemployed Romance will air on Saturday nights and premieres October 5.
Via Xports News
RELATED POSTS
Tags: cable programs, Lee Young-ah, Namgoong Min