Song Seung-heon considers erotic melodrama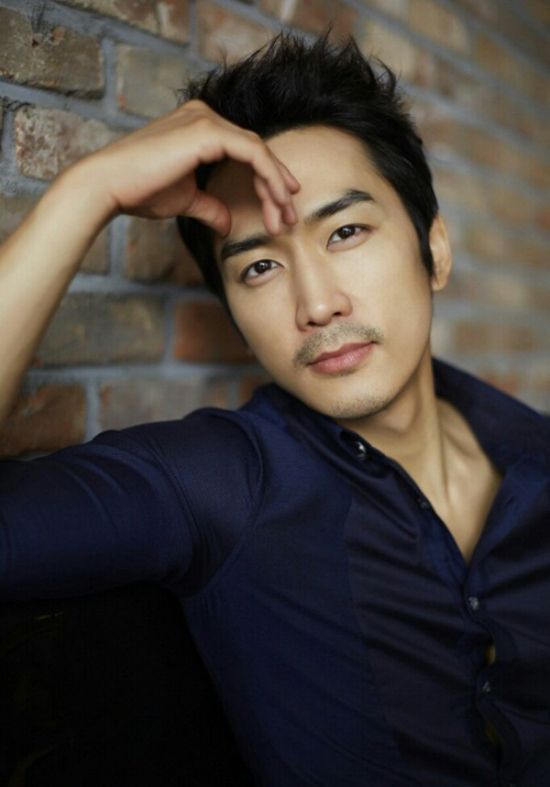 This was my first thought when I saw headlines that Song Seung-heon was considering joining the 19+ club, to star in an erotic melodrama: Did a Dramabeans reader finally get some fanfic made into a movie? followed closely by: Why hasn't anyone thought of this before? I mean, given his matinee-idol-esque qualities, Song Seung-heon strikes me as the perfect guy to cast in something sudsy and sexy. In fact, I may have just put my finger on what was missing in all his other projects — all suds, no sex.
The new film is called Human Addiction, and comes from director Kim Dae-woo of The Bang-ja Chronicles and Forbidden Quest. The first is an erotic melodrama, while the latter is an erotic comedy, and both are sageuks. I actually liked Bang-ja's alterna-version of the Chunhyang story, which was touching and sad.
This new story will be slightly more modern — it takes place in the 1960s and the main character is an upright respectable war hero. He's a captain who comes back home from the front and then falls in love with the wife of a soldier who was under his command. Forbidden love, check. Period melodrama, check. I have to say, I'm far less interested in Pearl Harbor the erotic version, because um, I hated Pearl Harbor. Why can't we have another Joseon-era one? Or is that too Dr. Jin: The Untold Tale?
Song Seung-heon is still considering the project, but I can think of a few people around here who'd line up for his 19+ debut. And then describe it to us in loving detail. Heck, I hardly even need to watch. Y'all tell me how it went.
Human Addiction starts shooting in October for a release next year.
Via TV Report
RELATED POSTS
Tags: Song Seung-heon