Three leading actresses and counting for Thrice Married Woman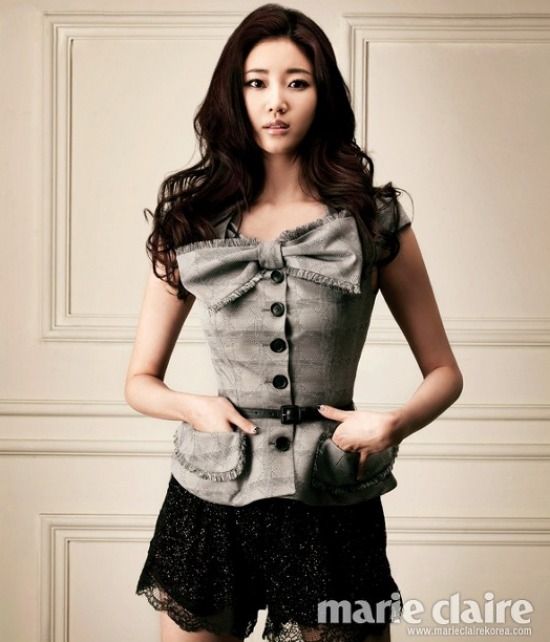 I'll be calling this drama Thrice Cast Heroine from now on, that is, IF they can actually get this one to stick. So far, things aren't looking so good. Hit writer Kim Soo-hyun's new weekend drama Thrice Married Woman is going through some serious drama before the drama, with conflicting reports that the third possible leading lady Kim Sa-rang (Secret Garden) may or may not be signing on to star, that none of the cast members are actually confirmed, and that the production will be delayed by at least two weeks at best.
The new SBS weekend drama about a mother and her two daughters is starting to gain a reputation as a troubled production, mostly because everyone is left wondering WHY exactly it can't manage to secure a cast. Basically, when you play the game for too long, everyone starts wondering, How picky is too picky? The show has already cycled through two possible leading ladies from Han Ga-in to Song Ji-hyo, and now Kim Sa-rang is going through her obligatory round of headlines, from "She's dropping it," to "No no, she's still considering!"
The latest stories keep her in the running, though they ALSO come with caveats from the production that leading men Ha Suk-jin and Jo Han-seon aren't confirmed either. Is this drama going to have anyone in its cast? It turns out that the so-called early informal script reads were actually an audition process, and I'm getting the sense that they didn't want to call it an audition, lest they hurt big stars' feelings. In any case, it's made for some seriously confused press releases.
I think Eom Ji-won and Song Chang-eui are the only members of the cast who are confirmed, but who knows when that'll change. The drama has already had to delay its October premiere by two weeks, and is looking at possibly losing even more time. SBS, meanwhile, is working on getting a two-week extension for its current weekender Goddess of Marriage to fill the gap. I have no idea what they're going to do if they need even more time.
If Thrice Married Woman ever secures a cast, it'll premiere in October. Or November. Or Goddess of Marriage will just go on for eternity.
Via TV Report, Nocut News
RELATED POSTS
Tags: drama production, Kim Sa-rang