Age of Feeling loses timeslot to Pretty Man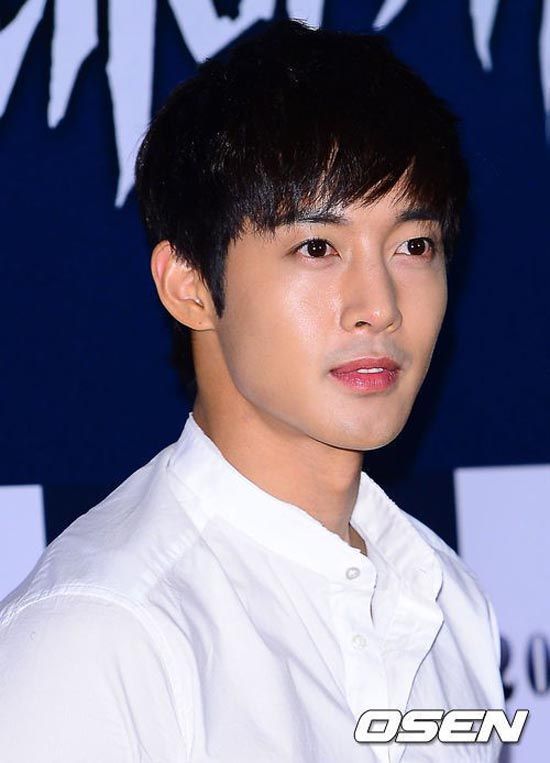 javabeans: Annnnnnd another Kim Hyun-joong drama bites the dust? Okay, so Age of Feeling hasn't been cancelled-cancelled, but… it's no longer in the running for a timeslot anytime this year.
girlfriday: I'd call that cancelled.
javabeans: KBS, on the other hand, calls it "It's not cancelled we SWEAR, it's just postponed, for, um, reasons, and it'll air next year sometime, probably, we promise."
girlfriday: It seems that the production is running into scheduling difficulties with its overseas shoots and had to request a delay, according to KBS. (The drama is set in the 1930s and will go from Korea to China to Japan, requiring lots of filming abroad. It also stars Kim So-eun, Im Soo-hyang, Han Jung-soo, Kim Sung-oh, and Jo Dong-hyuk.)
javabeans: All these stories are from KBS's standpoint (of insisting they're not cancelling the show, honest), which coincides with the flood of stories out now about the drama that usurped its spot, Jang Geun-seok's Pretty Man. (More on that in the next post. Just give us, like, 15 minutes.)
girlfriday: Basically, nobody wants to say that KBS ditched Age of Feeling for Pretty Man but…
javabeans: It really just sounds like a desperate plea for your dorky second best friend not to hate you when you stand them up to go to your popular first best friend's birthday party, which No. 2 wasn't invited to, and you feel really bad about it, but like, you just can't be in two places at once, you know.
girlfriday: To make up for it, KBS has announced that Age of Feeling will air AFTER Pretty Man.
javabeans: Omg I'm cracking up so hard at that. That is so much betterworse.
girlfriday: Classic example of the saying, giving you the illness and then giving you the medicine.
javabeans: Which is kind of like bitchslapping you and then apologizing for it, right? In any case, there is a crapload of scrambling going on at KBS right now, which has changed its story three times since we began writing this post. (Seriously.) Maybe you should have thought this out before you released five dozen contradictory press releases?
girlfriday: Sometimes the media fans flames where there are none, and sometimes KBS just shoots itself in the foot with its own flamethrower.
javabeans: So currently, KBS's line is that Pretty Man airs in November, pushing back Age of Feeling to January.
girlfriday: This is the Wednesday-Thursday slot following Secret, which will compete with Heirs for at least a few weeks.
javabeans: Mmm, Lee Min-ho, Jang Geun-seok, and Kim Hyun-joong…. wait what were we talking about again?
girlfriday: On the upside, no matter who gets the timeslot, it'll be pretty.
Via Newsen, E News 24, TV Report
RELATED POSTS
Tags: Age of Feeling, conversation post, Jang Geun-seok, Kim Hyun-joong