Answer Me 1994 gets fresh new timeslot for October premiere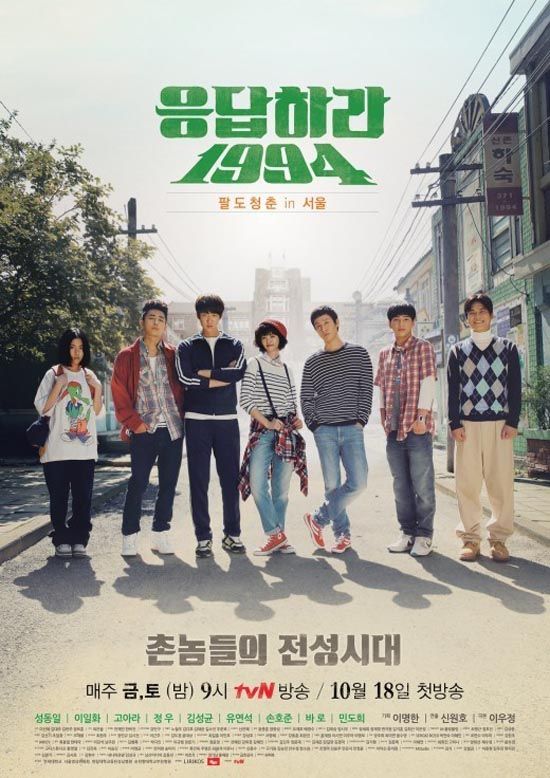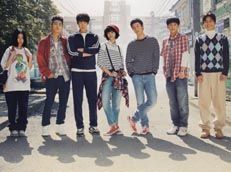 Finally, Answer Me 1994 has an airdate (and a poster to go with it), since we were told it would be coming in the fall but left to wonder about the particulars. The follow-up (but not sequel) to cable smash hit Answer Me 1997 will air as a Friday-Saturday drama on tvN, to premiere on October 18. The tagline makes me smile: The Golden Age of the Bumpkins. Yes, appropriate that country yokel image and stand proud!
The scheduling is a potentially significant move for the growing cable station, and I wonder if this hints at expansion of its drama programming in the near future. When tvN entered the primetime drama market in 2011, it picked Wednesday-Thursday nights as its timeslot (see: Manny, I Need Romance) but soon thereafter switched to Monday-Tuesday broadcasts, and that slot has been solidly booked since then. That isn't to say tvN is a stranger to other timeslots (Joseon X-Files and Harvest Villa were Friday series), but creating a new slot could shake up the existing drama market, or at least stir the pot a little. Thus far we've had Friday-only shows and Saturday-Sunday shows (and Sunday-only shows), but Friday-Saturday is a new configuration.
Answer Me 1994 will be split into the standard two-episodes-per-week format, another change from its predecessor, though a less meaningful one since 1997 really should've been two-a-week anyway. (The single episode it aired a week basically turned into a monster double-header anyway.) And while 1997 centered around a group of friends in high school (and their 15-years-later selves), this time we've got college boys living in a boardinghouse (run by 1997′s parents).
The cast features (and I think this is the order in the poster, but can't say for sure): Min Do-hee (of the group Tiny-G), Baro (B1A4), Yoo Yeon-seok (Gu Family Book), Go Ara (Pace Maker), Jung-woo (You're the Best, Lee Soon-shin), Sohn Ho-joon (Coffee House), and Kim Sung-kyun (Hwa-yi). I expect Go Ara to be at the center of the show as the basketball-loving daughter of the boardinghouse owners, with Jung-woo and Yoo Yeon-seok playing main leads.
PD Shin Won-ho, who is bringing back his whole crew and once again working with writer Lee Woo-jung, stated that he'll be filming notable locations from each province, making this a nationwide shoot, sorta. You can expect lots of pop culture references, which in 1994 would've been heavily influenced by Seo Taiji and the Boys and basketball. And pagers and cassette tapes and all that nostalgic goodness.
Via Osen
RELATED POSTS
Tags: Answer Me 1994, cable programs, drama production, Go Ara, sequels