Family discord abounds in Choi Ji-woo's Suspicious Housekeeper
Here we have more stills for Suspicious Housekeeper, the drama adapted from a Japanese series about a mysterious woman who comes to work for a family—composed of a widower and his four children—and helps them heal their various emotional wounds. I'm thinking Mary Poppins with a dash of something a little darker, like Nanny McPhee, which was basically a darker Mary Poppins anyway. (And more fun that way, I say.)
Choi Ji-woo is the mysterious housekeeper, while Lee Sung-jae plays the father to a cast of kids being played by some noteworthy young stars. Kim So-hyun (I Miss You) is the eldest and in high school, and as you can see in the stills further down, she faces a rather troubled school life. She's got a prickly personality which we can partially attribute to the fact that in the wake of her mother's death, she feels the burden of responsibility in raising her siblings. There's something else to it, though, as she discovers a secret relating to her mother's death and begins to hate her father, which kicks up family discord.
Siblings 2 through 4 are played by Chae Sang-woo (who's been in a whole string of sageuks, including Jang Ok-jung, Live By Love), Nam Da-reum (Watch Out For Fools, Dong Yi), and Kang Ji-woo (May Queen). They'll be in middle school, elementary school, and kindergarten, respectively.
Wang Ji-hye (President, Bachelor's Vegetable Store) plays one of Dad's co-workers, and she'll incur the wrath of eldest daughter Kim So-hyun, who engages her in a glare-off in the stills below. Not to make every catfight about a guy, but I'm going to assume that Lady's got her eye on the Lonely Widower, and Daughter's having none of it. Hm, how does the housekeeper fit into all this, I wonder…
There's also another familiar veteran face in the cast, Grandpas Over Flowers' doting husband and good-natured Park Geun-hyung, who plays badass chaebols and power brokers so often that it's refreshing to see him playing a normal, cranky ole gramps from time to time. He's only got a few stills and he's basically scolding in each one; he plays grandfather to the children of the house, and Lee Sung-jae's father-in-law. He's already lost his wife and now his daughter, and lives with his youngest daughter, who's still single. Having opposed his deceased daughter's marriage, now the relationship between Gramps and Lee Sung-jae is even rougher than ever.
Basically, this is a family that may be managing to chug along materially but hurting emotionally, and the new housekeeper will be the catalyst in moving everyone along in the right direction. Sounds like it could be a heart-warming human drama.
Suspicious Housekeeper will premiere on September 23; it'll be SBS's Monday-Tuesday drama to follow Empire of Gold.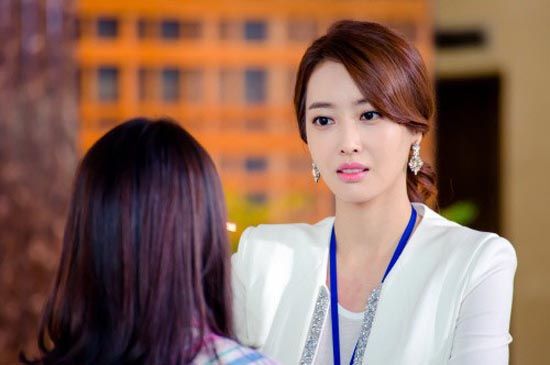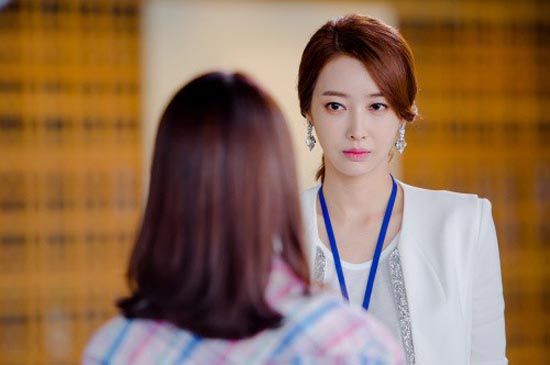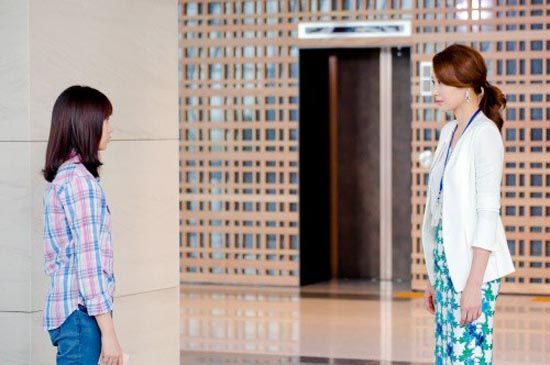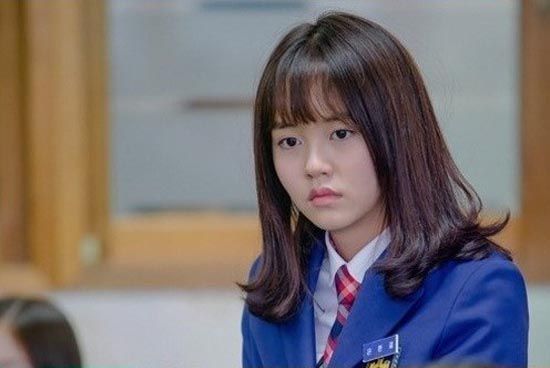 RELATED POSTS
Tags: Choi Ji-woo, Kim So-hyun, Park Geun-hyung, Suspicious Housekeeper, Wang Ji-hye