Heirs holds script rehearsal, begins production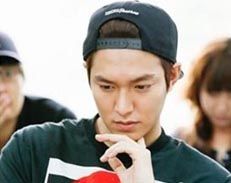 I'm pretty sure we've exhausted our stores of what there is to say about Heirs, the much-buzzed-about new high school trendy drama featuring a cast of uber-rich characters. And the show has only just started production. We've certainly been hearing about it for months, though, and every time I've thought they were done casting, they went and added even more young hot things. As though Lee Min-ho, Park Shin-hye, Kim Woo-bin, and Choi Jin-hyuk weren't reasons enough to tune in.
But as you can see in the script reading photos above/below, there are many more in the mix, including but probably not limited to: Kang Haneul (Monstar), Park Hyung-shik (Nine), Kang Min-hyuk (CN Blue and You've Fallen For Me), Im Joo-eun (Wild Romance), and Krystal (of f(x) and High Kick 3). One wonders: At what point are there TOO many young stars in a cast—is there such a thing?—dividing our attentions and not giving anybody quite enough screen time?
In fact, I'm pretty sure this show has been hyped enough that it's time we deflate the balloon of expectations a bit, lest it pop in our faces. At least there's only one more month left till Heirs premieres, on October 9. One full, long, whooooole month.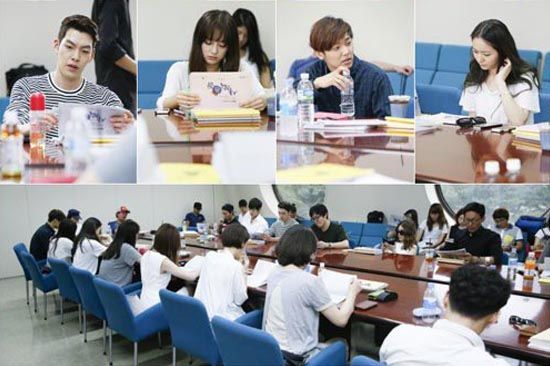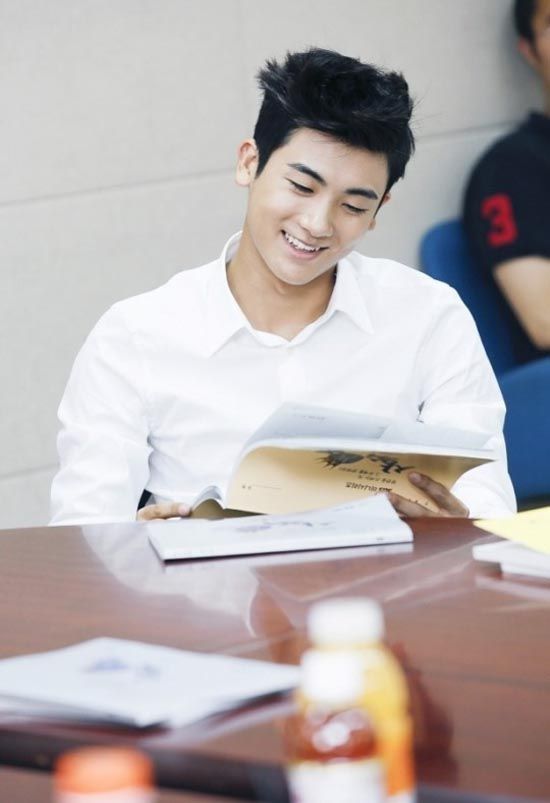 Via MBN
RELATED POSTS
Tags: Choi Jin-hyuk, Heirs, Im Joo-eun, Kang Haneul, Kim Woo-bin, Krystal, Lee Min-ho, Park Hyung-shik, Park Shin-hye