Jo Hyun-jae, Seo Hyun-jin headline MBC sageuk
MBC has lined up a nice cast for its upcoming drama King's Daughter Soo Baek-hyang, with Jo Hyun-jae (49 Days) being the latest to join the production. Previously cast actors include Seo Woo (Glass Mask), Seo Hyun-jin (Goddess of Fire Jung-yi), Jeon Tae-soo (Cruel Palace), Myung Se-bin (Rascal Sons), and Yoon Tae-young (Late Night Hospital). All in all, a solid lineup.
On the other hand, King's Daughter Soo Baek-hyang is a daily drama, which pretty much automatically takes it off my radar. I can do daily shows once in a blue moon, but a long-running sageuk with over a hundred episodes? Nope. The drama is taking the timeslot following Gu-am Heo Jun, which will end later this month with Episode 135. I expect a similar episode count for King's Daughter.
The drama is set during the time of King Muryeong of Baekjae, back in the sixth century A.D., and Jo Hyun-jae's role is of Muryeong's son (the future King Seong). He's in love with the drama's title character, Princess Soo Bae-kyang (Seo Hyun-jin), but thanks to the fates is unable to let his feelings be known. King Muryeong will be played by veteran actor Lee Jae-ryong (Believe in Love, General Hospital 2), while Jeon Tae-soo plays Jo Hyun-jae's rival as the son of the previous king Dongseong. Muryeong gained the throne after Dongseong was killed, and something tells me the son isn't gonna stand for that.
The princess has her own rivalry going on, with Seo Woo playing a beautiful and clever young woman who's described as a bit of a femme fatale. When she realizes that her stepsister is a princess, she sets out to steal her fate, willing to do whatever it takes to protect what's hers (or what she's made hers, I suppose).
The drama is written by Frozen Flower's Hwang Jin-young and directed by Light and Shadow's PD Lee Sang-yub. It will premiere on MBC on September 30.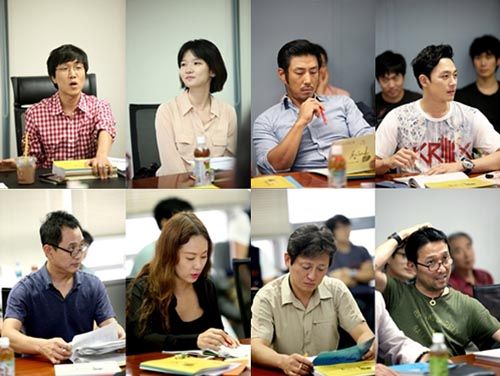 RELATED POSTS
Tags: Jeon Tae-soo, Jo Hyun-jae, Seo Hyun-jin, Seo Woo