Jung Yumi courted for big screen romance with Yoochun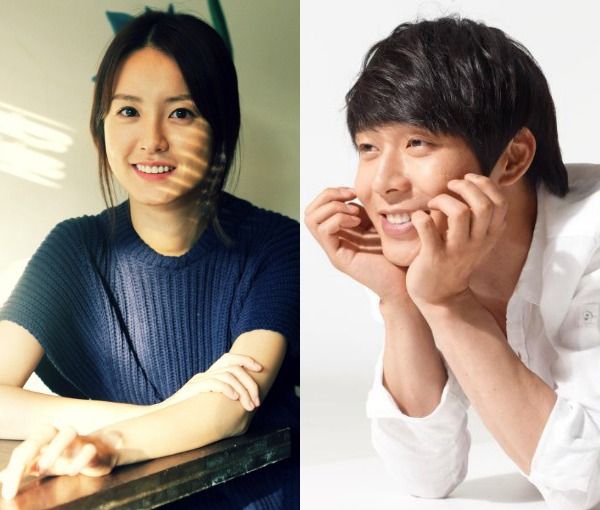 Jung Yumi (God of the Workplace, I Need Romance 2012) is having quite the busy year in film and TV, and it looks like she'll be going right from romancing Yoo Ah-in in Kkang-chulie to being paired with Yoochun (I Miss You) in his big screen debut. She's still considering the role, but I hope she takes it. I like the pairing, enough that I wish this were a dramaland romance instead.
The project is play-to-film adaptation Sea Fog, from blockbuster director-turned-producer Bong Joon-ho (Snowpiercer, The Host) and screenwriter-turned-director Shim Sung-bo (Memories of Murder). It stars Kim Yoon-seok (Thieves, Wandeuki) as a fishing boat captain who goes so broke that he decides to turn his vessel into a smuggling ship, and begins the very dangerous business of sneaking people across the border between China and Korea. Yoochun plays a member of the crew that faces off with the captain.
The story is about a perilous journey with one particular group of stowaways and the ship's crew that's falling apart at the seams. If she signs on, Jung Yumi will play a stowaway on the ship, a young woman hoping to cross the border to find the brother she lost contact with. And during the journey she'll share a steamy romance with Yoochun. Apparently the role is racy enough that it's cause for concern in getting a leading actress to sign on, so they're simultaneously tinkering with the script while casting. Let's not be hasty now. You still have to leave enough steam to power the thing. Ahem.
Once it finalizes casting, Sea Fog will begin production, and plans for a 2014 release.
Via TV Report
RELATED POSTS
Tags: Jung Yumi, Micky Yoochun