Lee Jong-seok and Seo In-gook swim for gold
Aaaaaaand, that right there is why I'm watching this movie. As if I needed any other incentive, right? The first posters, teasers, and stills for swimming movie No Breathing are out, and they don't disappoint — Lee Jong-seok (I Hear Your Voice) and Seo In-gook (Master's Sun) lead a cast of pretty boys stripping down and getting wet. FOR THE SWIMMING. The swimming! What were you thinking?
Lee Jong-seok plays the perfect star athlete golden boy on his way to becoming a national swimmer, while Seo In-gook plays the dark horse, the naturally gifted swimmer who has for some reason stopped competing altogether. They were friends and rivals even as boys, and always swam together when they were young. But one day Seo In-gook runs away from everything and becomes a shut-in. He eventually ends up transferring schools where he comes face to face with his old rival and begins to swim again. But whatever that mysterious backstory is, it keeps him from competing directly with Lee Jong-seok.
Lee Jong-seok's character is already a national star, known as Korea's Marine Boy (what they actually call gold medalist Park Tae-hwan in real life). But he was stripped of his spot on the national team for an undisclosed incident, and so he goes back to square one to train again, which is where he meets ex-friend and rival Seo In-gook. SNSD's Yuri plays the love interest, who was friends with both boys as children.
Half-nekkid Lee Jong-seok and Seo In-gook aside, I am actually looking forward to the story itself, because I just never tire of a good underdog sports movie, and because I know it's written by the screenwriter of The Gift of Room 7 and Korea. Plus, with a good rivalry and bromance at the center of it — not to mention abs — what's not to love?
No Breathing hits theaters October 31.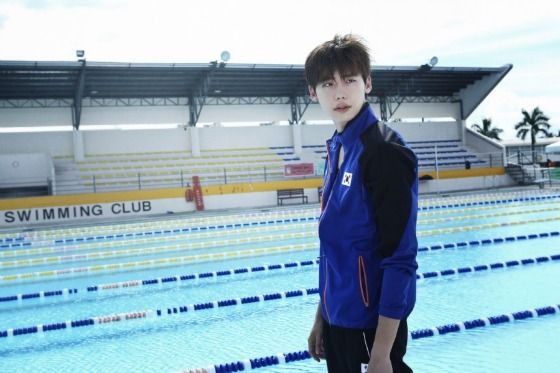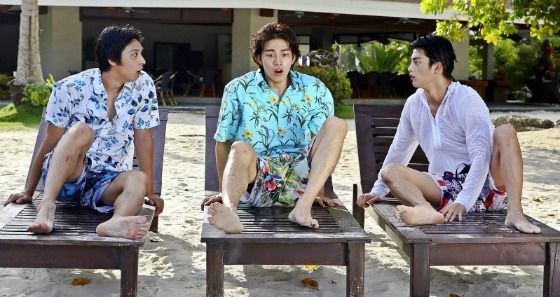 Via Hankook Ilbo
RELATED POSTS
Tags: Lee Jong-seok, Seo In-gook