More potential delays for the troubled Thrice Married Woman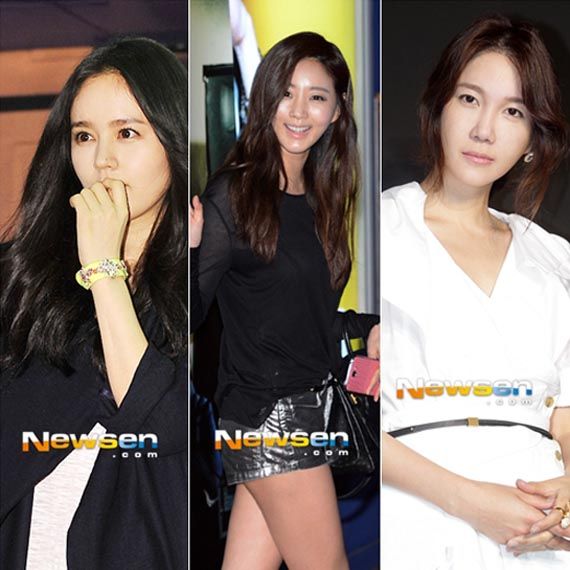 javabeans: Okay, Thrice Married Woman. More delays? The show is asking for more time from the station, because, uh, it can't get its shit together. Otherwise known as casting. In fact it's hard to tell where they even are with the casting process because there's so much news about this show, and every actor it's considering and rejecting and not-rejecting-after-all and oops-rejected-actually.
girlfriday: It's a strange case of where buzz actually does you wrong, because you're going from "Highly anticipated drama of the fall" to… "Er, what's wrong with this show and why can't it find a cast?"
javabeans: Yes, the one thing it has going for it is the prestige of its writer Kim Soo-hyun (Childless Comfort, Life is Beautiful, My Man's Woman…) but you know it's a bad sign when your pre-production news cycle starts to recall nothing more than Poseidon. Or City Conquest.
girlfriday: It's already being labeled a "troubled production," though who knows where the trouble really lies. The one thing we do know is that the list of actors who drop the show is longer than the ones that sign on.
javabeans: Is the problem that the actresses "turn it down" (as the reports say) or that the producers are unwilling to cast them (which is the implication)?
girlfriday: My guess is that they get rejected, but who knows. Maybe the writer and director are so harsh that they send all the actresses running and crying.
javabeans: When they nixed the Han Ga-in casting possibility, I thought it was understandable. She's a huge name, but not known for her acting prowess, and Kim Soo-hyun seems like the picky type. But then they also dropped Song Ji-hyo and now Kim Sarang, which makes me think, Uh, you're casting the same actress over and over anyway. What did you expect.
girlfriday: Right? Just pick one.
javabeans: They're all the same type in the end. And if not them, then why not just pick someone you've already worked with? Su Ae might be free. Or Nam Sang-mi, she can just go from one weekend show to the next.
girlfriday: Hahaha. You're the lead in the weekend drama. Which one? ALL OF THEM.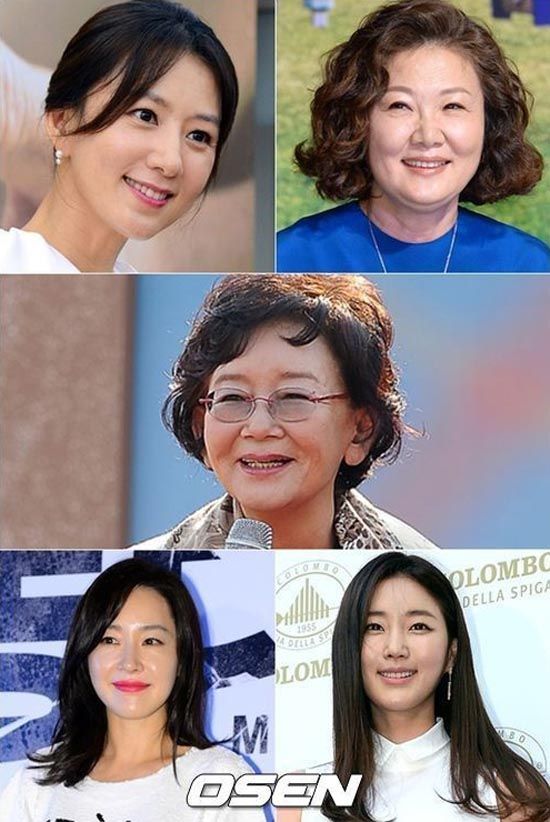 javabeans: Well, Thrice Married Woman is slated for the post-Goddess of Marriage slot so we know she'd be free. Maybe dead on her feet, but contractually available! At least she could avoid this whole weird casting-audition-rehearsal wild goose chase this show seems to be stuck in. Which is all the stranger for the fact that dramaland shows just don't operate this way. Even with star writers at the helm.
girlfriday: Yeah, my question is, if this is what you really wanted to do (and clearly it is), then why'd you agree to air in November? 'Cause they're already asking for more lead-in time before broadcast, and now Goddess of Marriage is like, "Uh, we're not extending." Which is reasonable since it's not really their problem, but now SBS is sort of in a pickle without pre-planned specials to fill the gap.
javabeans: Honestly, they could probably commission a short drama or two and produce that sucker before this show is cast, although that would be essentially just conjuring up filler meant to be burned off.
girlfriday: It would still be faster than casting this drama.
javabeans: If they really wanted to go for ratings, they should just air reruns of Heirs in the weekend slot till Thrice Married rolls around, because yes please.
girlfriday: Twice the Lee Min-ho is just a good solution for all things in life, really.
javabeans: It looks like Lee Jia's name was in the mix too, but it was the usual confused "Yes she is" and "No I'm not" runaround.
girlfriday: Why do all her casting stories go that way?
javabeans: Do you think that's just Yonsama's management philosophy? Mystery, always!
girlfriday: There's mystery, and then there's turning on a fog machine and waving your hands about, going, "OoooOOoooooO!"
javabeans: Mostly she just ends up looking really fickle. Although in this conversation, I don't think she's the worst offender in the fickle category.
girlfriday: I think we just put our finger on why the heroine was thrice married.
javabeans: We'll have to wait till the show airs to find out for sure, which means… we may never find out.
RELATED POSTS
Tags: conversation post, Han Ga-in, Kim Sa-rang, Lee Jia