Movie Review: 200 Pound Beauty
Plastic surgery is a thing in Korea in a way that would surprise the denizens of most countries. Only since I started living in Los Angeles, spending time in the heart of the Hollywood entertainment machine, have I started to overhear discussions about plastic surgery in the United States that even come close to the way that plastic surgery is so casually discussed in Korea. During time spent in Korea, I have often overheard Korean women discussing getting plastic surgery with talk of prospective procedures like chin shaving and calf reduction spoken with the casual tone that they might also use to discuss buying a car.
Korea's reputation for fantastic plastics has become so renown at this point that it's become a destination for those seeking plastic surgery as well as frequent topic of international news media. So it's no surprise to find Korean cinema taking on the subject as well and 200 Pound Beauty managed to take the subject all the way to the bank, becoming the most successful Korean comedy of 2006, falling only behind the mega-hits The Host and Tazza: The High Rollers.
200 Pound Beauty isn't the only Korean film to address plastic surgery, which was apparently a hot enough issue by 2006 that it also was the subject of the horror film, Cinderella, in the same year. While Cinderella's dark satirical take on the phenomenon mustered up over half a million admissions, the romantic comedy of 200 Pound Beauty was the clear audience favorite, having been seen by over 6.6 million Koreans. Much of that probably due to the film's goofy comedy, strong performance by Kim Ah-joong, and identifiable wish fulfillment.
Based on a story by Yumiko Suzuki, Kim Ah-joong plays the role of Kang Hanna, a large-bodied and kind-hearted woman who works as a ghost singer for tone-deaf Korean pop star Ammy (Ji Seo-yoon) and crushing over her appreciative producer Han Sang-joon (Joo Jin-mo). When she overhears an upsetting conversation between Sang-joon and a jealous Ammy, she spirals into depression, but an opportunity forms from her side job as a phone sex operator and she decides to make a radical change to fix her life: she will get plastic surgery from head to toe to escape the socioeconomic limitations her appearance imposes on her and maybe get to be a pop star (and get the boy) while she's at it.
Of course, things aren't always so easy when you adopt a fake identity to fool your boss and crush into letting you work for him again and have your nemesis staking out your mentally ill father (Im Hyun-shik) to find you.
The film does well by choosing to expand on a topical subject matter and is at its strongest in the comedy-focused segments. The film's sense of comedy is goofy and plays a lot of Hanna's own naivete when it comes to being conventionally attractive, particularly after her initial transformation. A considerable part of the film's successful comedy is drawn from Kim Ah-joong's excellent performance. Although she is initially hampered by the limitations of the body suit she wears before her plastic makeover, she keeps her body in the character of the old Hanna, despite her new frame, giving her a goofy sense of movement and enhancing the naivete of her behavior.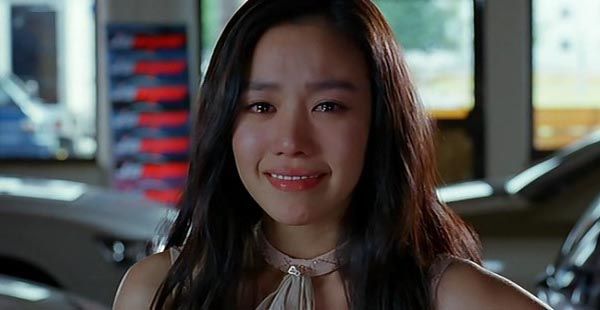 The film is also boosted by a number of funny scenes involving supporting characters like Hanna's plastic surgeon (Lee Han-wi) and Sang-joon's man-child producing partner, President Choi (Sung Dong-il), as well as cameos from director Kim Yong-hwa's previous collaborators, Lee Won-jong as a beleaguered fortuneteller and Lee Beom-soo as an angry taxi driver.
Having had quite the success with his previous comic endeavor, Oh! Brothers, three years prior, director Kim manages to bring that same comic sensibility to 200 Pound Beauty and those scenes, like in Oh! Brothers, are the highlight of the film, understandingly catapulting this film to success. But the film also suffers from some of the storytelling problems that marred Oh! Brothers, especially with a lack of focus in the story. The film never really decides what it's about. Plus, it also self-negates the final point that it tries to make in the end and frustratingly glorifies oppressive mainstream standards of beauty.
The film actually manages to hold together in the first half, with the only major weaknesses being the rather flat crush-romance dynamic between Hanna and Sang-joon and the major scene involving Hanna overhearing a private discussion between Ammy and Sang-joon that fails to get properly explained. But from there on, Hanna's motivation for her operation doesn't logically make sense, since the whole reason she liked him was supposed to be because of his kindness to her and yet with that dispelled, she still somehow undergoes the procedure to win him over and with no real means to do it except be conventionally attractive, when he clearly rejects the conventionally attractive Ammy.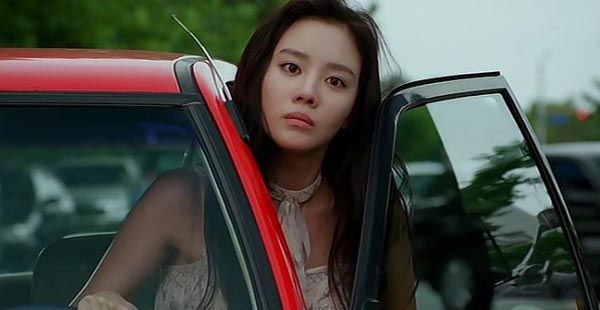 Furthermore, because Hanna is in it for the boy (even though the film is rather poor at illustrating that until further into the movie), it undermines the later ambiguous message that she might be doing it for herself, which would have been a much more interesting road for the story to take. But not being able to choose either motivation makes it unclear what the real goal is for Hanna.
But even if the film was just left with the ambiguous message at the film's end, which is a messy combination of loving who you are or were—in Hanna's case, being true to that self, the measure of true beauty, and not stomping on the people you care about in your pursuit of success or a man—the film's ending is pretty poor at conveying any of those sentiments, instead using an emotionally manipulative tear-filled confession for cheap catharsis.
And because the film never resists oppressive standards of beauty, reinforcing them from an early scene where Hanna cries to her background singer friend Park Jung-min (Kim Hyun-sook) and she tells her how men value women through Hanna's happy ending and the credits tag, the film utterly negates any message of the measure of true beauty and being true to oneself. She might find success as a singer, but that was never a made the major motivation for her and the story simply wasn't built around that quest, so such success is rather unsatisfying.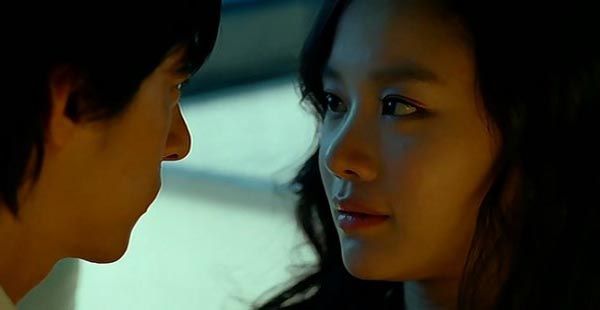 The film manages to mask its often muddied and contradictory story with a bit of emotional manipulation and storytelling sleight of hand, so I don't think most will be bothered by its indecisive and unfocused nature. With more than a small measure of charming comedy and performances from the lead and her supporting actors, the slick presentation that the director was after but never quite achieved in Oh! Brothers, and no small dosage of wish fulfillment, 200 Pound Beauty still undoubtedly entertained over six million moviegoers in Korea alone and will entertain many more internationally.
But I can't praise the poor and self-negating story nor was I able to stomach the film's ultimate reinforcement of oppressive standards of beauty, which actually subverts some of the themes of the film. Director Kim has certainly become a better director and writer since Oh! Brothers, but even this comparatively pared-down story never really decides what it wants to be, just like its protagonist. And like Oh! Brothers, I found much of the character comedy in the film quite entertaining and Kim Ah-joong provided quite a performance. For most, that will be enough. But the poorly written story and destructive overall message of the film left me more than a little frustrated after the credits finished rolling. 6/10.
Note: While the Korean DVD is out of print, the Korean Blu-Ray is still available from importers and auction sites as well as DVDs and Blu-Rays from Hong Kong, Taiwan, Japan and Thailand. Those looking for streaming versions can find the film on Hulu, Netflix, Crunchyroll and Viki, depending on what country you are in.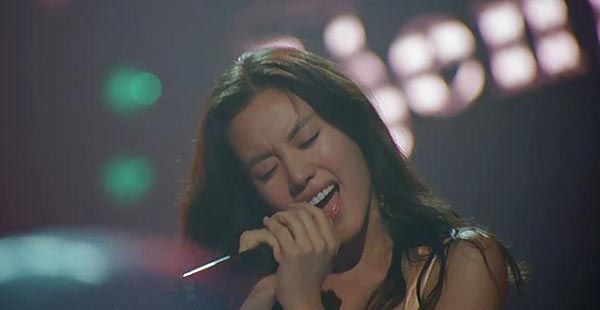 RELATED POSTS
Tags: featured, Joo Jin-mo, Kim Ah-joong