One drama down, one movie to go for Jo Jung-seok
He just wrapped a drama and has a movie release upcoming, which means more Jo Jung-seok in the news—always a good thing, I say.
He spent the past six months filming family series You're the Best, Lee Soon-shin, although I'd argue that he was terribly underutilized on that show. And that's despite the fact that he was part of the central storyline! Still, he had moments to shine, and the drama had enough adorable, laughworthy moments between him and co-star IU to make it worth the watch. (Well, if you have no aversion to frequent use of the fast-forward button, that is.)
When Soon-shin wrapped two weeks ago, Jo Jung-seok thanked supporters of the show on Twitter, posting a photo with IU and saying, "I was really happy. Soon-shin-ah. This is a photo taken with Soon-shin-ie on our last day of shoots."
His other co-star Go Joo-won (who played Chan-woo, sweet and steadfast partner to Yoo Inna) praised him, saying, "Jo Jung-seok hyung really takes on his work with enjoyment and interest. He creates a fun mood that enables his co-stars to enjoy themselves too. He does get fatigued and weary at times too, but he's always the mood-setter."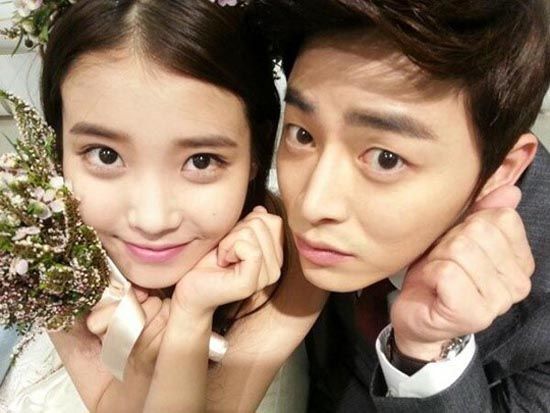 In interviews, Jo Jung-seok was asked about his feelings on wrapping Soon-shin, and admitted, "There were things I was disappointed about, but I have no regrets." He acknowledged that there were some flaws with the story, but overall took a glass-half-full approach, saying that he'd learned a lot while working on the drama.
Unfortunately, he didn't go on and elaborate about which of the story flaws bothered him (and there were so many to choose from…), though his diplomatic response is pretty much to be expected. Nobody's gonna trash the show that employed them and took them to 30% ratings; we only ever hear murmurings of complaint when the drama's a complete and utter trainwreck (and only in a small minority of those instances). Frankly I want all the gory details, but I suppose I'll have to live with not knowing.
Jo said, "I don't think there's any project out there where you'd feel no disappointment. Even those performances from a long time ago that have become part of my proud filmography—on some score, there were things I felt disappointment in."
Although… when asked about his feelings after filming The Face Reader, Jo Jung-seok replied, "I didn't feel disappointment with Face Reader. I'm very satisfied with it." Ha. What's the point of diplomacy when you've got a movie to promote, right?
The Face Reader stars Song Kang-ho as a man with the ability to read all about a person's fate and fortune by reading his face, and the people who get up in a dangerous plot surrounding the Grand Prince Suyang (later King Sejo), played by Lee Jung-jae. (The star-studded cast also features Kim Hye-soo, Lee Jong-seok, and Baek Yoon-shik.) Jo reportedly has crackling chemistry with Song Kang-ho (he plays his nephew and sidekick), which makes that a match-up to anticipate.
Though I wouldn't call the movie a straight-up comedy—there's a coup plot and high stakes that keep alive a taut dramatic thriller element—I think we can look forward to a comedic thread. (Refer to these hilarious character teasers, full of meta jokes about the cast.) And where there's a rascally character, there's gonna be a comparison to Jo Jung-seok's breakout role in Introduction to Architecture, where he had a minor but memorable role that earned him the nickname Napdeuki ("I don't understand") for a scene where he uses that phrase repeatedly while advising Lee Je-hoon.
For having been such a brief scene, I'm a bit amazed at the lasting power of the Napdeuki moniker, but it's stuck, and Jo was asked how he feels about it. He did wonder whether the image of Napdeuki would follow him around for the rest of his life, but reasoned that it's not a bad association to have; it made his name known, which is something to be grateful for.
On the other hand, he's determined not to be held back by that burden and plans to do a lot of acting playing lot of characters. Every time he's faced with a new character to perform, he looks forward to the challenge: "How will I realize this character through myself?"
Though face reading isn't something we'd pin our hopes (or the nation's future) on these days, it's one of those fortune-telling practices you can have done akin to palm or tarot readings. Jo admits that he hasn't has his face read, although everyone asks him about it thanks to the movie: "While filming the movie, I didn't have any curiosity about my reading. I think it was because I was absorbed in my drama. People get their faces read out of fun curiosity, but I wouldn't go out on purpose to see mine."
Face Reader opens on September 11, just in time for the Chuseok moviegoing rush.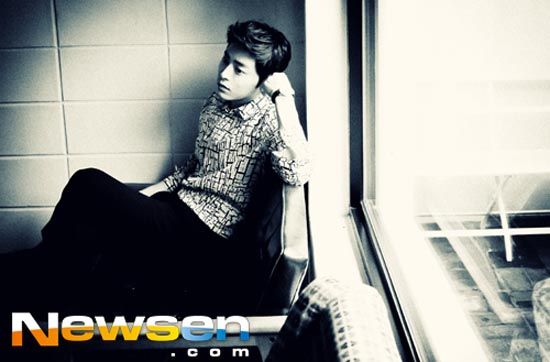 Via Osen, Yonhap News, Newsen
RELATED POSTS
Tags: interviews, Jo Jung-seok, You're the Best Lee Soon-shin