Pretty Man gets prettier with Lee Jang-woo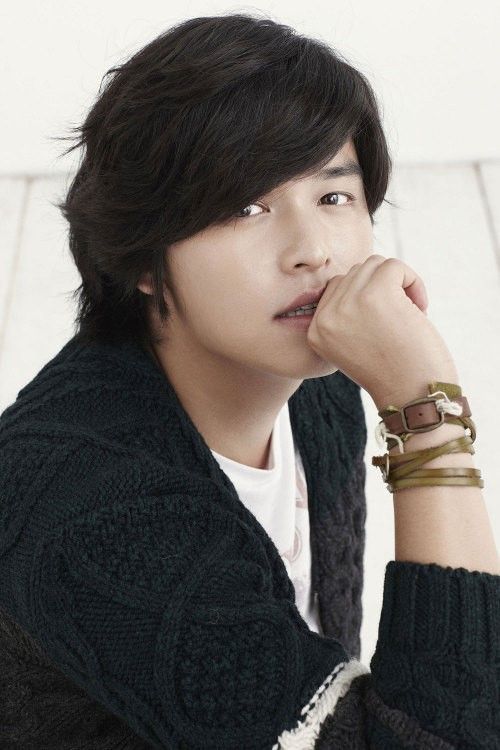 javabeans: All right, Pretty Man. So it has a timeslot now. Funny thing, that.
girlfriday: Thanks, Age of Feeling. We'll call ya next year. Maybe.
javabeans: KBS just confirmed that the Jang Geun-seok vehicle would air in November in the Wednesday-Thursday slot. And then remembered that it should maybe not upset the drama that got dropped (sorry, postponed) because of it and basically there's a lot of KBS press releases circulating right now.
girlfriday: Among the happier ones are the casting announcements for Pretty Man's second pretty man, Lee Jang-woo (Oh Ja-ryung Is Coming, I Do, I Do). Yay.
javabeans: Although apparently he's the pretty heart, and Jang Geun-seok is the pretty face. And I'm like, then don't cast the pretty face to play the Not Pretty Face Man. Because this just gets confusing.
girlfriday: How will we see his pretty heart if we're so busy seeing his pretty face?
javabeans: Multi-tasking is for suckers. Apparently his character is 4-D (so, an oddball) and free-spirited, and gets into a love triangle situation with the hero and the as-yet-uncast female lead.
girlfriday: Will she be among the ten women the Pretty Man woos?
javabeans: I think the more important question is: Why is he wooing ten women? Is he doing it for funsies? Does he need money?
girlfriday: Maybe it's a social science experiment, and he needs a nice round number. Or he could be writing a magazine article like Twelve Men In a Year's heroine (who totally did not date twelve men, boooo).
javabeans: Apparently she values love above all else, and "looks only at [Pretty Man]," which either means she's a really devoted girlfriend or, more likely, nursing a bad case of one-sided-love-itis.
girlfriday: Considering that her character's name is Bo-tongie, as in literally average, I'm thinking it's the latter.
javabeans: I can't believe they named a character Normal-ie. Or Averagina. That is terrible. There are a lot of things I don't understand about this drama. Maybe it'll all make sense in the show?
girlfriday: Well, it's based on a manhwa and it's produced by Group 8 (of Boys Over Flowers, Playful Kiss). So…
javabeans: Sense isn't really the point, you mean?
girlfriday: Yeah don't hold your breath. But it'll be pretty!
Via Chosun
RELATED POSTS