Production in full swing on tvN sitcom Potato Star 2013QR3
Looks like they're getting literal with the upcoming sitcom Potato Star 2013QR3, which has fortunately come to (half) its senses by revising its original title, Potato-Shaped Sweet Potato Star 2013QR3. Now if we could do something about that "2013QR3″… (purposely cryptic-sounding to mimic the naming of a new star).
This is the new daily sitcom being produced by producer-director Kim Byung-wook of the High Kick franchise, to be broadcast by cable station tvN. Above is the show's poster, which shows the cast poised atop what appears to be a planet made out of potato. Heh. I knew there were going to be outer-space references in the plot, but I'll admit, I didn't expect literal potato planet. The story gets going when a strange asteroid crash-lands on Earth, called the Potato Star.
At the center of the sitcom's Noh family is frequent High Kick grandpa Lee Soon-jae, looking rather dapper with his suspender and white mustache. Does this mean he'll be too busy shooting Potato Star to go on many more Grandpas Over Flowers trips?
This is also the show starring Yeo Jin-gu, child-star-turned-heartthrob, in his first sitcom role. He's done precocious child roles and heart-twisting melo, but can he do quirky and funny? (Imma say yes, considering that his Moon That Embraces the Sun and I Miss You roles gave him plenty of cute, comedic moments—you know, in between the gut-wrenching angst.)
Yeo Jin-gu recently celebrated his birthday while shooting the poster for the show, and get this—he just turned 16 (or 17 in Korea), but his character is 24. WUT. You really are pushing him along the Yoo Seung-ho path to premature drama-hero-dom, aren't you? (I have no complaints about giving these talented teenagers leading roles, but could we maybe write them awesome age-appropriate leading roles instead of shoehorning them into typical twentysomething characters?)
According to PD Kim, he was a bit concerned with the age difference until he put Yeo Jin-gu side by side with Ha Yeon-soo (Monstar's sheep girl, three years his senior), and "since one is a baby face and the other has an older face, I stopped worrying." So that means he gets a loveline with Ha Yeon-soo, hm? Okay, I can get onboard this playing-older thing if we get a romance out of the deal. (Teenage lovelines in sitcoms tend to be one-sided or unrealized, so I'm all for giving him the requited variety.)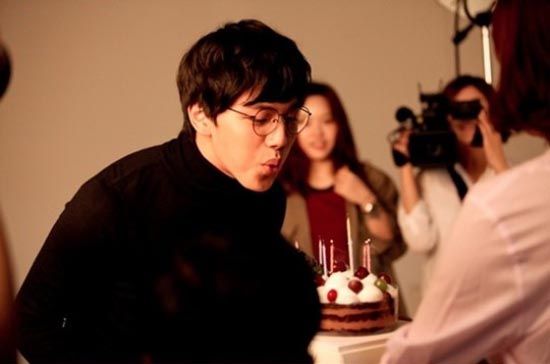 There are plenty of other characters in the mix, of course. In the middle generation and playing Lee Soon-jae's eldest son is Noh Joo-hyun, married to Geum Bo-ra.
Grandson Go Kyung-pyo (Flower Boy Next Door) is also playing older than his age (23) as the president of a toy company who wears immaculate suits and shows no interest in the Potato Star's landing, unlike the rest of the family. Go Kyung-pyo, playing serious? After seeing him play all versions of idiot (always lovable, of course), this'll be an interesting change.
Other cast members include Choi Song-hyun (I Need Romance, pictured at bottom), singer-actor Kim Jung-min, High Kick regular Julien Kang, familiar funnyman Kim Kwang-kyu (most recently the bumbling judge in I Hear Your Voice), and Jang Kiha—yep, the indie-folk songwriter sensation, trying his hand at acting.
Potato Star 2013QR3 premieres on September 23 on tvN.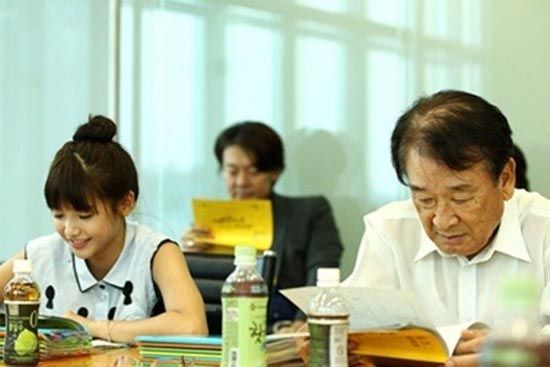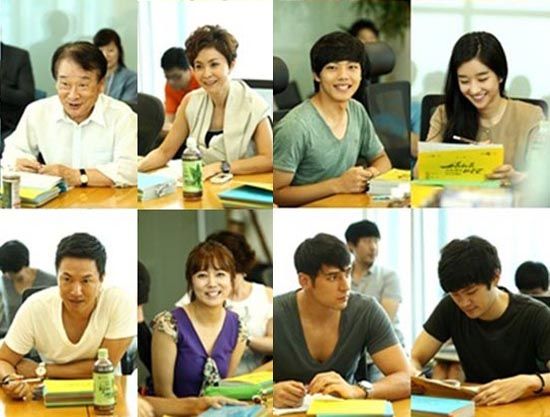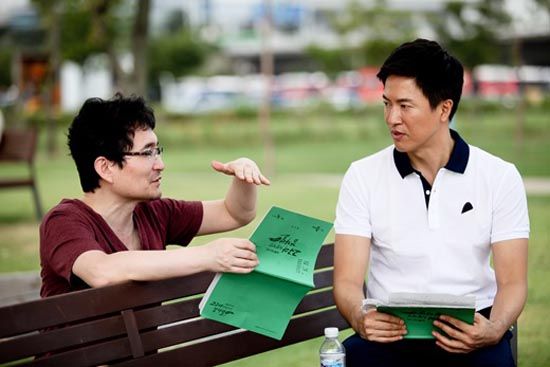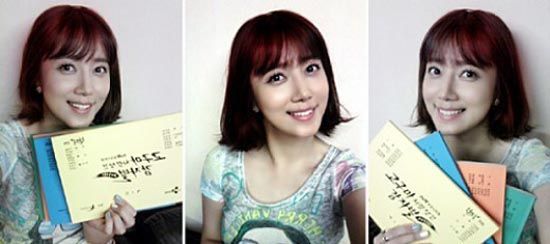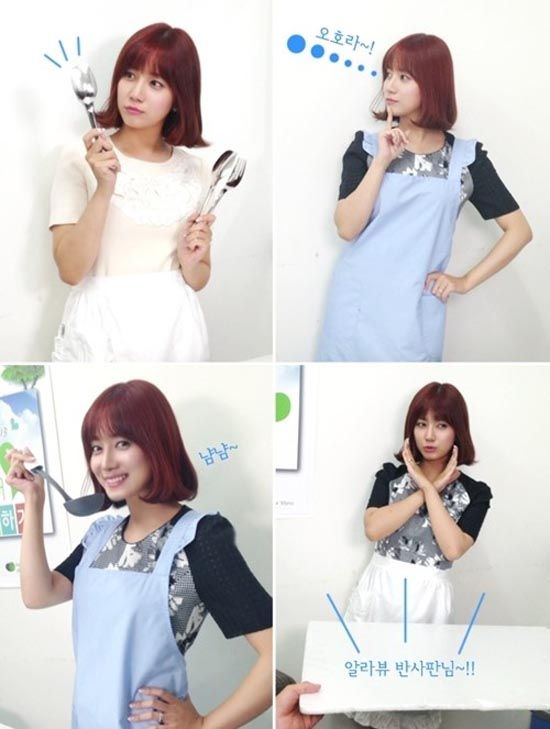 RELATED POSTS
Tags: cable programs, Choi Song-hyun, Ha Yeon-soo, Jang Kiha, Julien Kang, Lee Soon-jae, Yeo Jin-gu