Suspicious posters for Suspicious Housekeeper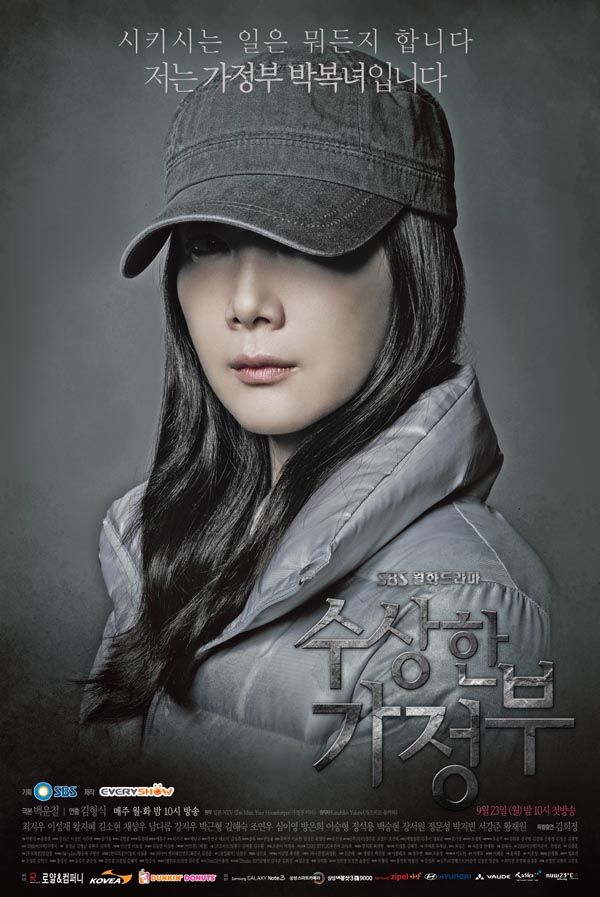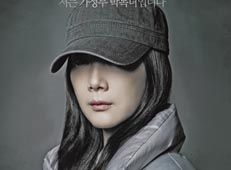 SBS's Suspicious Housekeeper has whipped up some nice promo posters for the drama set to premiere in another week, which I'm happy about since drama posters so often underwhelm. Choi Ji-woo plays the housekeeper who begins working with a family after the mother dies and helps heal their emotional wounds, though there's a little something strange about her mysterious persona.
I'd say the posters hit just the right note of, well, suspiciousness — Choi Ji-woo looks like someone you ought to be wary of, but the family isn't without its own eeriness. We're not quite in Addams Family territory, but I like the sterile, odd vibe that the composition evokes. Okay, maybe Choi Ji-woo's shots could have made the housekeeper look a little less like a stalker/criminal, but overall the effect works.
The tagline in the top two posters read, "I'll do any work you request. I am housekeeper Park Bok-nyeo." In the bottom poster, it says, "A suspicious housekeeper has appeared in front of this family in crisis!"
Suspicious Housekeeper premieres on Monday, September 23.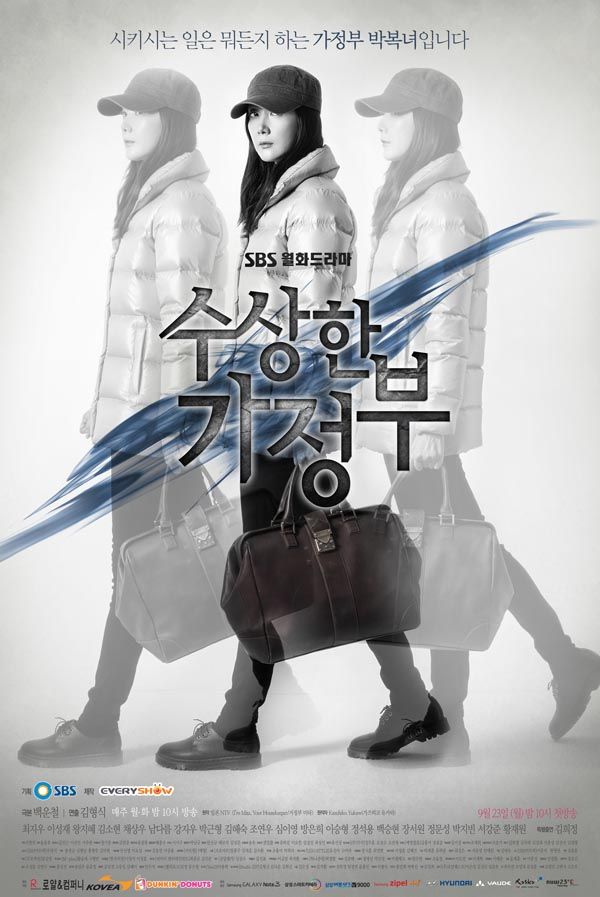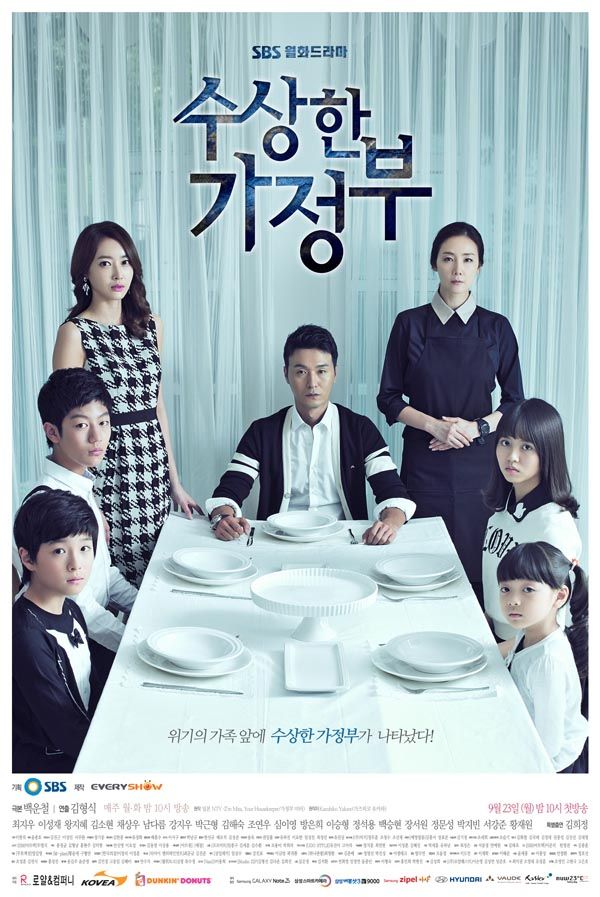 Via Ten Asia
RELATED POSTS
Tags: Choi Ji-woo, Kim So-hyun, Lee Sung-jae, Suspicious Housekeeper, Wang Ji-hye