Answer Me 1994: Episode 0 Preview
Throwback '90s campus drama Answer Me 1994 aired its preview Episode 0 over the weekend with tidbits from upcoming episodes, character introductions, and behind-the-scenes laughs. The episode itself isn't a must-see—there's nothing crucial that you won't get from the show proper—but it does provide a sneak peek with two upsides. It seems like Go Ara's transformation isn't just cosmetic, and this role might actually be a turning point for her. And Na PD shoots his cameo. 'Nuff said.
The not-quite-sequel, kind-of spinoff Answer Me 1994 does share some distinct similarities with Big Bro Answer Me 1997, namely the '90s pop culture extravaganza and the present-day reunion framework, though all we know from the preview is that there's a 2013 segment, not if it's going to be the same which-guy-did-she-marry mystery. If we are going with the same narrative setup, I do hope there's a different question this time, in the very least.
The main difference is in the setting, which takes place in Seoul rather than 1997's Busan—this time they've transplanted the kids from the country and thrown them in the big city. I'm looking forward to the theme of a young adult's first venture out in the world away from home and family, which seems to be the unifying thread among the characters.
At the center of the show will be the boarding house run by den mother (Lee Il-hwa) and baseball coach dad (Sung Dong-il), whose two kids lead the cast: Go Ara as basketball fanatic Sung Na-jung, and Jung Woo as her loser oppa called mainly by his nickname Trash.
I'm really looking forward to Go Ara's performance, which I have to say is a first for me. She's in fact pretty famous for her lack of acting skills, but she describes the role as something she's always wanted—an image-ruining total transformation. She chopped off her long locks of her own accord, and showed up brandishing a thick country accent for the character who's a brash, opinionated tomboy. And judging by the montage of comical faces, she won't be concerned with looking pretty in this drama. I have a feeling her relationship with her brother will be pretty epic, comically and otherwise.
This time it isn't one region's dialect and small-town culture at the fore, but a mix of kids all hailing from different cities. It makes for a funny dinner table at the boardinghouse, where each of them is sporting a different country accent, and none of them understands the other. Ha. But they do have their small-town outsider status to bind them together when they learn that getting by in the big city is just that much harder when everyone thinks of them as country bumpkins.
Yoo Yeon-seok plays Chil-bong, the only kid from Seoul at the house. He's Dad's star pitcher, and will develop a crush on Na-jung, whose strange mannerisms make him laugh. Baro plays Bing-geu-re, which roughly translates to Smiles (it's a nickname for the way he's always smiling with this moony-eyed placid look). He's the quiet kid who's stepping out on his own for the first time, and when his life choices aren't dictated by his domineering father, he'll have more questions than answers.
Sohn Ho-joon and Kim Sung-kyun play Hae-tae and Samchunpo (the name of the town he's from, which also means Tangent, ha). They're definitely going to be the comic duo to beat in this drama. They play reluctant roommates who argue every chance they get, but soon start to grow more and more alike, until they're finally doing everything together like besties should. Aw. I like the odd-couple pairing of the cool guy and the ajusshi-like nerd navigating the city together. And Dohee plays Jo Yoon-jin, the Seo Taiji fangirl who mostly keeps to herself, and captures Hae-tae's heart.
The show will feature lots of cameos from basketball stars (the drama calls them the idols of their day), and familiar faces from dramaland and variety. The big cameo headliner this time around is hilariously PD Na Young-seok of Grandpas Over Flowers and 1 Night 2 Days, who showed up to play a Yonsei student living at the boardinghouse (which is exactly what he was doing in real life in 1994). I love that he showed up in that yellow jacket, like nobody would recognize him if he weren't wearing his 1N2D uniform.
Okay, you've piqued my curiosity, Show. Let's deliver the goods, eh? Answer Me 1994 premieres this Friday on tvN.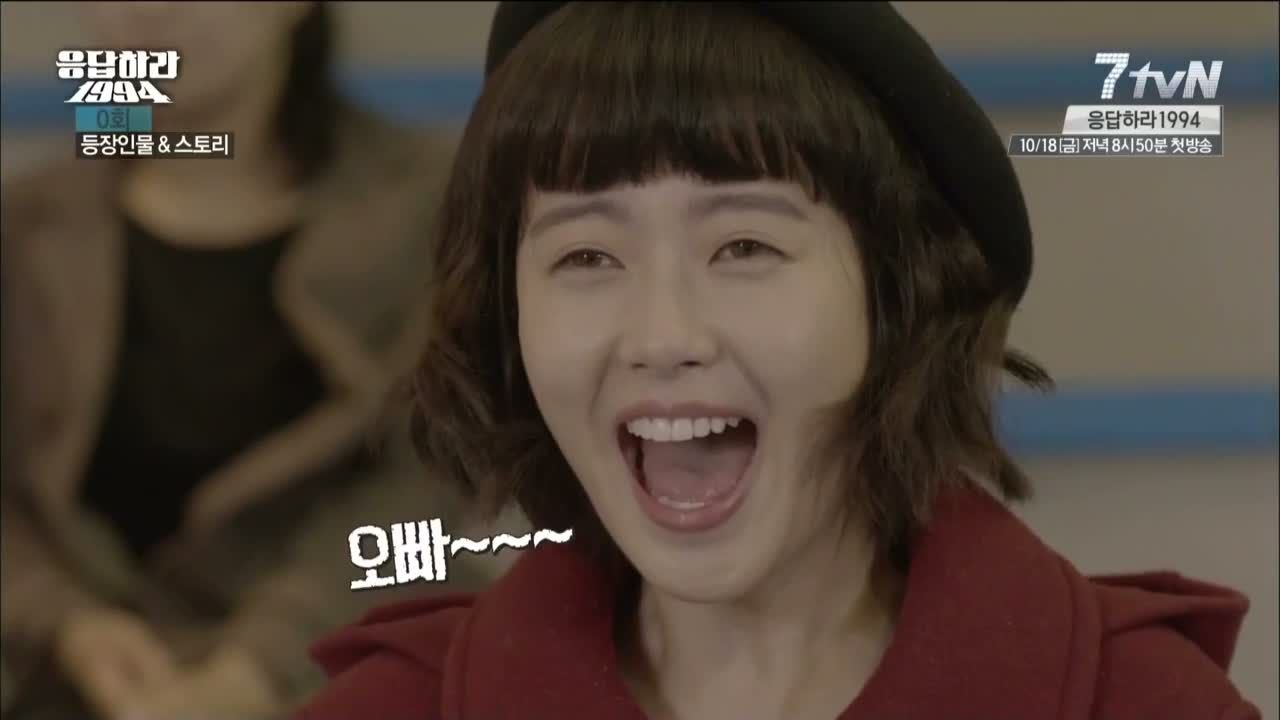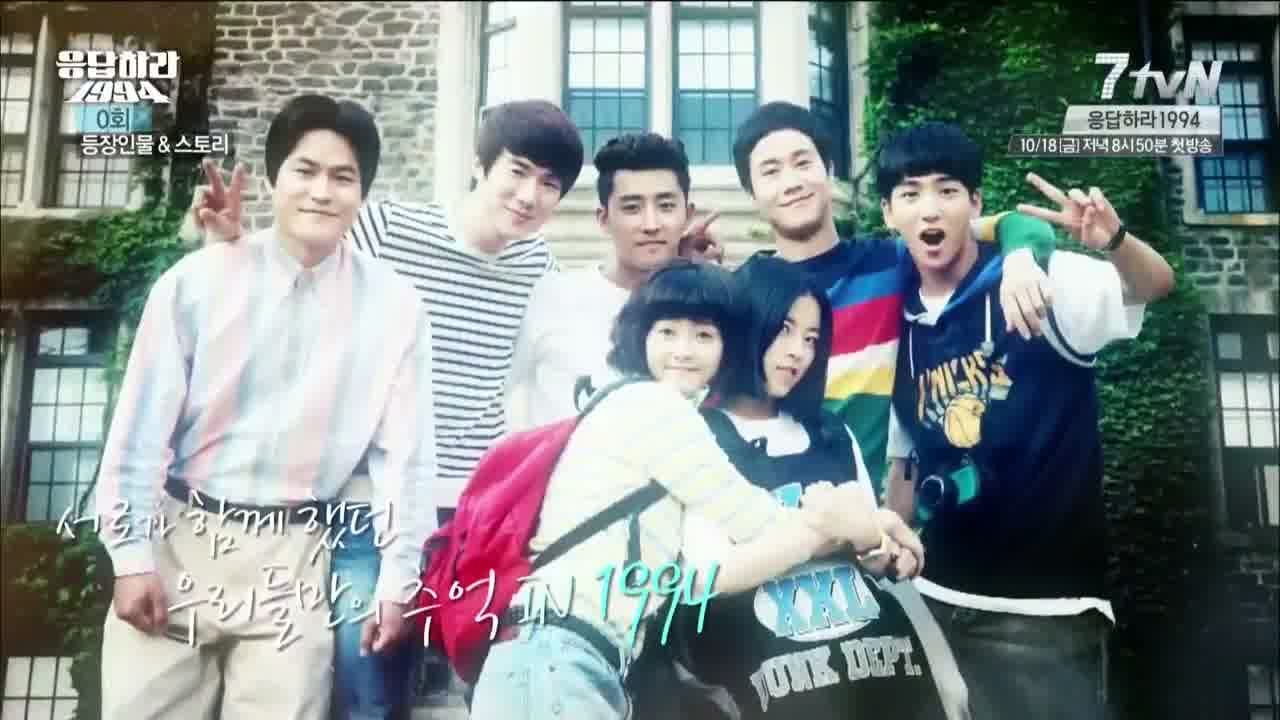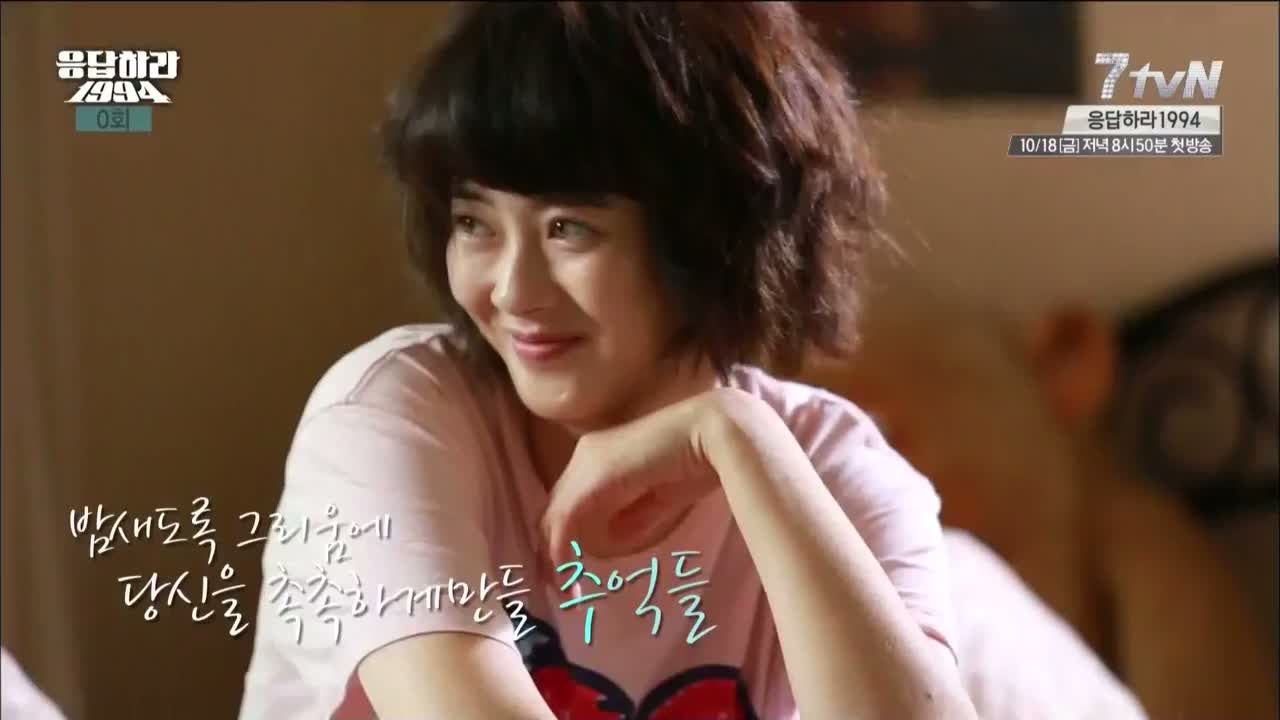 RELATED POSTS
Tags: Answer Me 1994, Go Ara, Jung Woo, Yoo Yeon-seok