Grandpas spin-off named Noonas Over Flowers: Seung-gi-ya, Run Away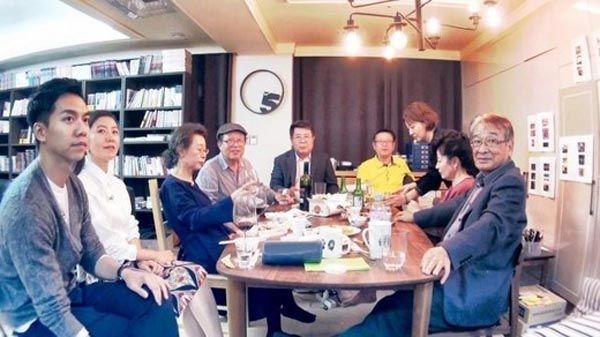 Okay, the second part isn't an official subtitle, but it IS the running joke among the production crew, who according to Na PD refers to "Seung-gi-ya, Run Away" as a tongue-in-cheek name for Noonas Over Flowers, the follow-up to tvN's hit travel variety series Grandpas Over Flowers. Hee. It's nice to know we're all simpatico on this one, because that's pretty much what WE all thought when the show was announced, wasn't it?
Na PD explained that they'd tossed around other potential titles using "grandmas" or "mothers," but felt "noonas" was a more comfortable, fitting term. And it so, so is — it's more appropriate given that Lee Mi-yeon (42) and Kim Hee-ae (46) are too young to be grandmas, and adds a dash of cheeky fun for the older actresses, Kim Ja-ok (62) and Yoon Yeo-jung (66).
Na PD described feeling some nerves about going on a ten-day-long trip to Croatia with the noona crew, admitting that he hasn't actually worked with a lot of actresses before. Which is one of those facts that is totally surprising until you think back to his his variety history (much of it being the yeaaaars he spent working on 1 Night 2 Days). "This is the first time I'm working with a female cast for this long a period," he added. "I generally can feel how to approach male cast members, but this is completely different. To be honest I'm a little scared about how I should do things."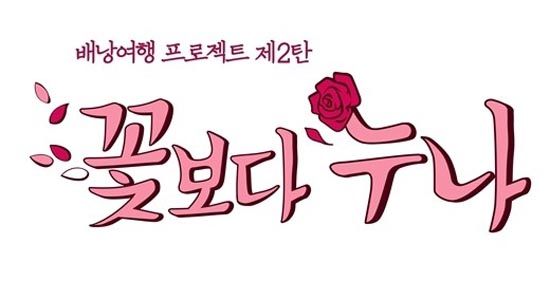 To which I say, muahaha. After all the discomfort and suffering he heaps on his casts, it's about time the shoe was on the other foot, isn't it? And if 1N2D's Actress Special was any indication of how terribly (by which I mean awesomely) awkward and fidgety he gets around actresses, this should be entertaining.
On the other hand, Na PD also said, "You will be able to find the fun in watching Lee Seung-gi's flustered reactions to the noonas' emotions that he cannot understand." Double muahaha. The photo up top shows the cast of both Grandpas and Noonas, and doesn't Seung-gi just look like he's pretending he's not there? (If I can't see them, they can't see me…)
Noonas Over Flowers will be leaving for Croatia on October 31, and the show will premiere in mid- to late November.
RELATED POSTS
Tags: Grandpas Over Flowers, Kim Hee-ae, Kim Ja-ok, Lee Mi-yeon, Lee Seung-gi, Noonas Over Flowers, Yoon Yeo-jung