Ha Ji-won's action-filled first shoot for Empress Ki
I know it's nothing new to see Ha Ji-won (The King 2 Hearts) doing her action heroine thing, but it's never dull, I'll tell you that. Not that I doubted the heroine of this drama would be a badass when Ha Ji-won took the role, but it's nice to see that before she becomes the power-wielding empress of Yuan, she'll fight and ride with the best of men. 'Cause she's awesome like that. Here she is on the set of MBC's new Monday-Tuesday drama, historical epic Empress Ki, dressed as a man and galloping along on horseback like it's easy.
I have to say, they did the right thing in releasing stills of the heroine in action. I'm really not sold on the 50-episode length of this drama, but if she's going to spend a good portion of it as a down-'n'-dirty brawler, I could be convinced to watch it. There's no explanation for the scene, but the drama calls itself the eventful life story of the Goryeo-born woman who eventually becomes empress of Yuan, so I'm guessing tumultuous ups and downs are part of the package.
She'll have the love of not one, but two kings — Joo Jin-mo (Coffee) the Goryeo king and Ji Chang-wook (Five Fingers) the young Yuan emperor who meets her while exiled in Goryeo. Kim Seo-hyung (History of the Salaryman) plays the empress dowager who becomes her biggest political rival, while Baek Jin-hee (I Summon You, Gold) plays the woman Ji Chang-wook's family arranges for him to marry. I'd be a happy camper if this drama had at least as much action as court intrigue, but I won't hold my breath on that score.
Empress Ki replaces Goddess of Fire Jung-yi and premieres October 28.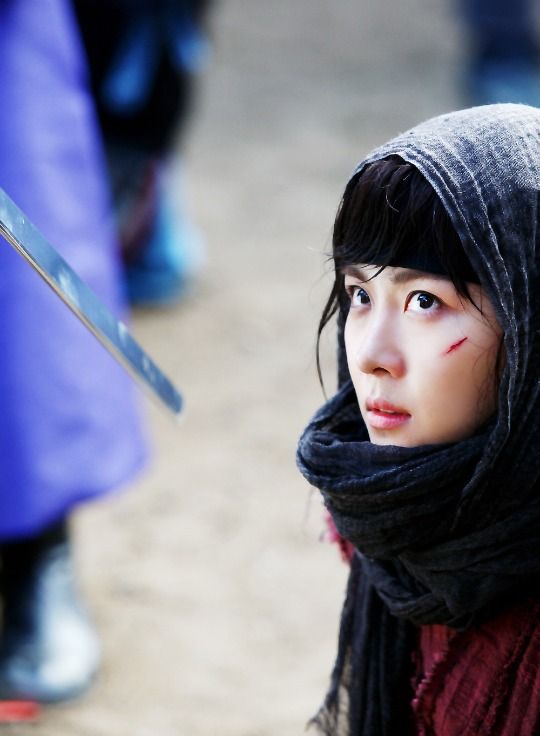 Via Hankook Ilbo
RELATED POSTS
Tags: Empress Ki, Ha Ji-won