I Need Romance comes back for a Season 3
We're getting another round of tvN's hit romantic-comedy drama series, with the cable station announcing that Season 3 of I Need Romance is in the works for early next year. Like the earlier two seasons, the third round will reunite the same writer and director pair (writer Jung Hyun-jung, PD Jang Young-woo) and will run for 16 episodes.
I Need Romance 1 and 2 were both based on simple conceits but produced well, populating their worlds with modern careerwomen and dealing with romance with a realistic touch. As the title suggests, the stories played on the need to bring romance back into relationships, with the main couples having lost that lovin' feelin', so to speak, after being together for many years.
Season 3 will be a workplace rom-com set in a home shopping TV station, where the 33-year-old heroine works as a fashion marketing director. She's described as not believing in love, though she'll fall into a romance with a twentysomething co-worker who "dreams of a pure love" with her. Uh, I think a certain girlfriday's noona radar just shot way up. There's also a late-thirties senior colleague who fits into the love triangle, though I'm inferring from the wording that the noona-romance will be the main loveline. (Just a hunch. Don't quote me!) (Also, I wonder if that will soothe the hurt feelings of everyone who got caught up rooting for the wrong romance in the earlier round.)
I Need Romance 3 will be casting soon and plans to begin filming in mid-November. It's looking at the Monday-Tuesday timeslot to follow Basketball, which will close out this year for tvN, putting this drama's premiere in January.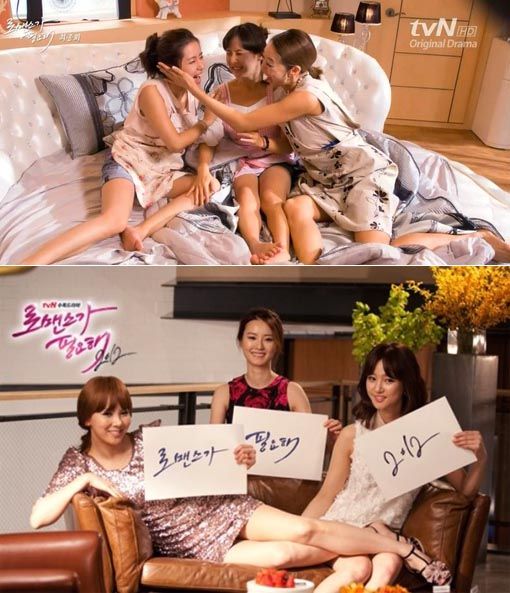 Via Joy News
RELATED POSTS
Tags: cable programs, I Need Romance, I Need Romance 2012, sequels