IU to pine after Jang Geun-seok in Pretty Man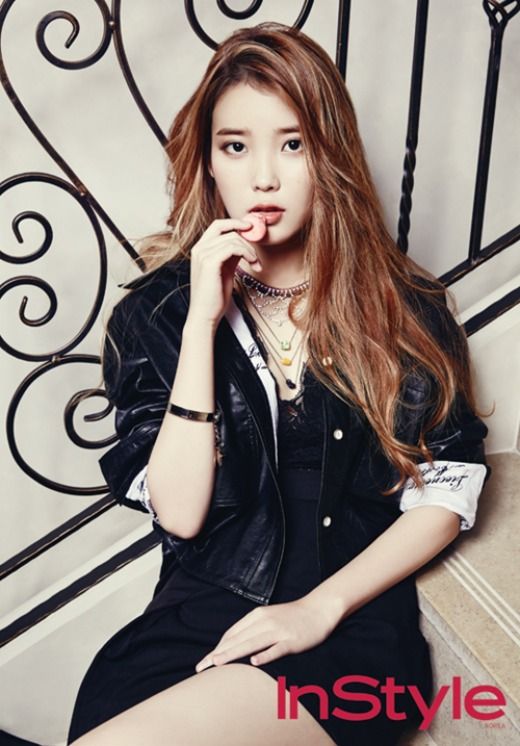 Confirmations are in for singer-actress IU, who's signing on to star in KBS's new Wednesday-Thursday drama Pretty Man just weeks after wrapping her long weekender You're the Best, Lee Soon-shin. It's an unfortunate title, given that Lee Soon-shin was not the best, but IU was quite lovable in the headlining role anyway, despite the head-scratchy plot turns. In her next drama she'll be nursing a crush on Pretty Man Jang Geun-seok (Love Rain), as the averagest of average heroines, named literally Bo-tongie ("average").
It's pretty much the same character she's always playing, though I get the feeling that this drama's going to be laying on the ugly duckling act quite a bit. She'll play the heroine who's been in love with Jang Geun-seok for ten long years, pining for the unattainable pretty man ever since she met him in junior high. Her name is literal, in that she'll be average in everything, from looks to style to status.
Jang Geun-seok plays a man who, for reasons I can't quite pinpoint, dates ten of the most successful women he can find. The only thing I can figure is that he's trying to win a bet, clear a debt, or write a scandalous tell-all. Maybe all of the above? Lee Jang-woo (I Do, I Do) plays the second lead with a pretty heart (I'm getting the sense that these characterizations aren't exactly digging deep). He'll be a quirky oddball character who ends up in a love triangle with the leads.
Despite the crazy-sounding premise, the show will be in capable hands. The manhwa adaptation is being penned by writer Yoo Young-ah, who's worked on The Gift of Room 7 and Korea, and co-directed by the PD of Flower Boy Next Door and Flower Boy Ramyun Shop, and the PD of Tamra the Island. I think offbeat and weird will actually be the point of this show, though hopefully the writing will rein it in with a relatable heroine (she's THAT average for a reason, right?) and the leads will have some onscreen chemistry worth rooting for.
Pretty Man follows current Wednesday-Thursday drama Secret and premieres November 20.
Via TV Report
RELATED POSTS
Tags: IU, Jang Geun-seok