Joo-won to quit 1 Night 2 Days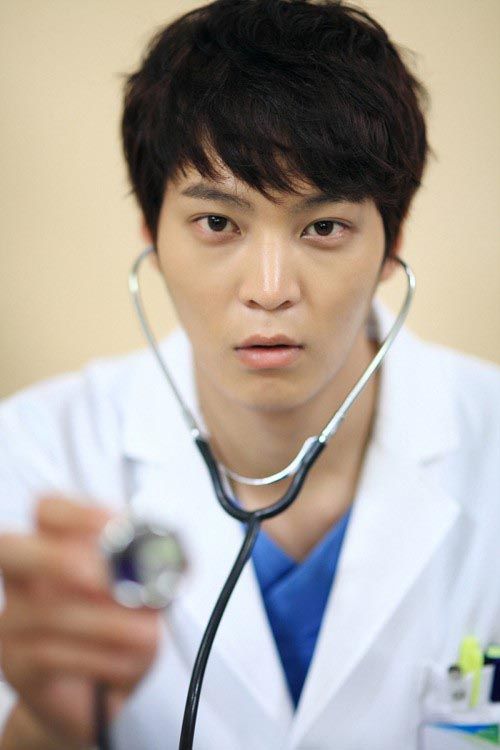 Welp, Joo-won is quitting 1 Night 2 Days, which puts another nail in that show's coffin. It's not quite dead yet, but I don't know how much longer we can expect it to hang on.
Joo-won will be going on his last 1N2D trip next week, according to his reps, who confirmed that his schedule will be too busy to permit him to continue with the show. I'm more amazed that he lasted this long, because he (like his fellow castmates who are also drama actors) has been shooting the variety program concurrently through multiple drama projects, taking every other weekend off from filming one show to film the other. Since he's been a member of 1N2D, Joo-won has done the dramas Gaksital, Level 7 Civil Servant, and the currently airing Good Doctor.
What's funny is that even with all those crazy filming schedules, it's after a drama wraps that he'll finally be too swamped. His reps stated that he will be immediately beginning rehearsals for his upcoming musical, Ghost, and also turning his attention to overseas promotional activities that he's pushed back till now.
KBS has stated that they will not be looking to replace Joo-won, which means that for the time being they'll be continuing on with the six other members. Aw, what will they do without their aegyo-loving maknae puppy boy? Who will win all the speed races and be the adoring little bro now?
Admittedly I haven't been watching 1N2D for a while now, but it's still sad to see it sink into its current state of decline. Once the king of all variety programs with monster ratings, now it's struggling to compete with its competitors; its ratings have been in upper single digits, with the last one drawing a mere 8.0%. I have caught a few episodes here and there since we gave up recapping the show, and it's not terrible. It's just that it's become really quite forgettable, and sometimes I lose interest halfway through a trip and never remember to finish watching it. KBS has stated that they are NOT canceling 1N2D… for now. We'll see how long that lasts.
RELATED POSTS