JTBC teases quirky mystery in Your Neighbor's Wife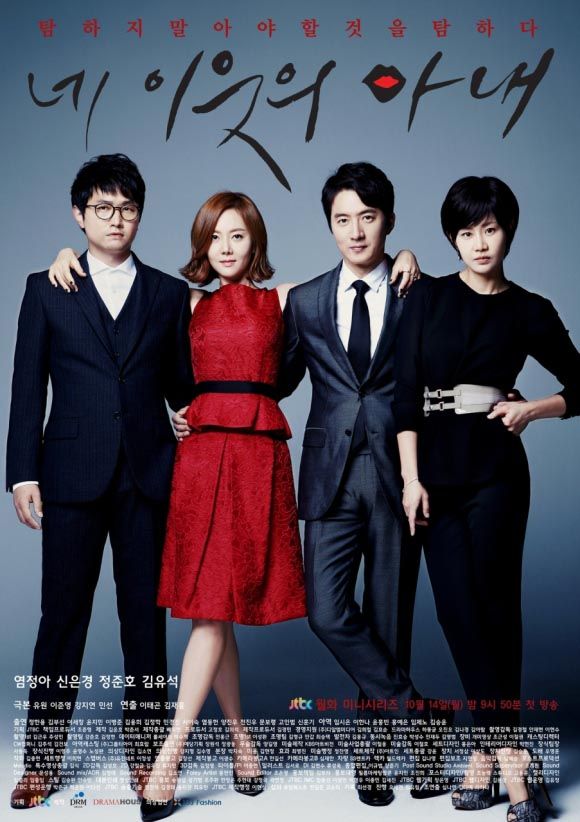 JTBC is readying to launch a new Monday-Tuesday show to take the place of handbag-drama-success-story-series Her Legend, and it's lined up a rather solid cast for Your Neighbor's Wife. Particularly with the leading ladies, played by two powerhouse actresses: Yeom Jung-ah (Royal Family) and Shin Eun-kyung (Flames of Ambition).
The drama centers around two couples living in the same apartment complex who've tired of their dull marriages. Then a "mysterious event" happens and sweeps up the four of them into a "secretive romance," which is pretty vague as far as story descriptions go. Yeom Jung-ah plays the mother of two and a successful careerwoman as the manager in an ad firm.
Shin Eun-kyung is on the other end of the spectrum, playing a full-time housewife whose only skills are in managing a home. But she's not exactly a meek wallflower, because when confronted with her disparaging husband, she spits in his food and harbors vengeful thoughts. I'm guessing those thoughts don't actually translate into action despite being described as sometimes "murderous," because her character is touted as offering 30- and 40-something viewers a sense of relatability and vicarious pleasure, and murder doesn't exactly fall into that category.
The drama does, however, promote itself as a offering a provocative and new story material that will "shift the paradigm" for housewives and revitalize "jumma power" (as in, ajumma power). It's a good thing they're not overpromising or anything.
In the first teaser, Yeom Jung-ah asks, "My friend has a close unni whose husband… watches porn." She must be referring to her husband played by Kim Yoo-seok. Meanwhile, Shin Eun-kyung gets belittled by husband Jung Jun-ho, who asks, "What do you DO all day hanging out at home?" A friend notes that nobody knows what really goes on between married couples, and adds meaningfully, "There's something there." Then the lights flicker and the couples in the elevator do a little swapping. Omo. Is that the drama's big secret?
Your Neighbor's Wife is directed by PD Lee Tae-gon, who led another JTBC series to success in Queen Dowager Insoo, and has a writing staff of four (which is rare in dramaland, though a trend I'd like to see more of). None of the writers has previous drama credits, so hopefully their lack of experience will be balanced out by the increased brainpower of having so many of them on staff. The drama will be a Monday-Tuesday series premiering on October 14.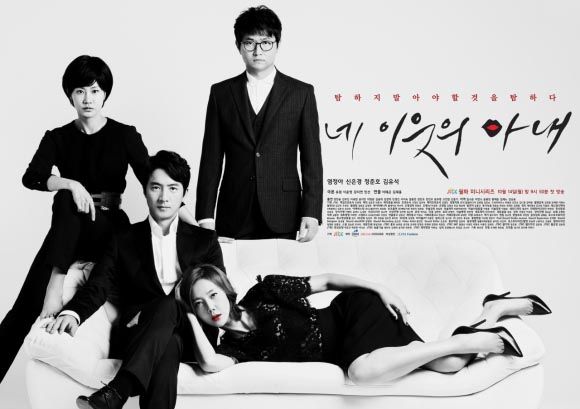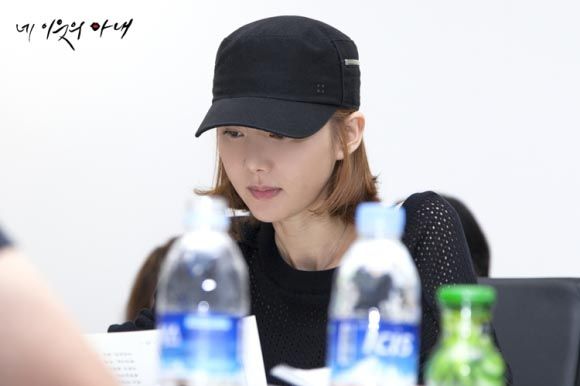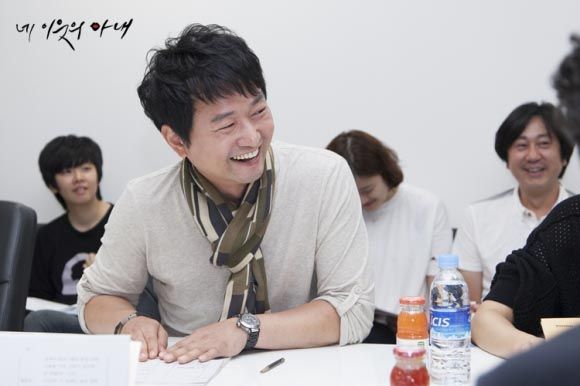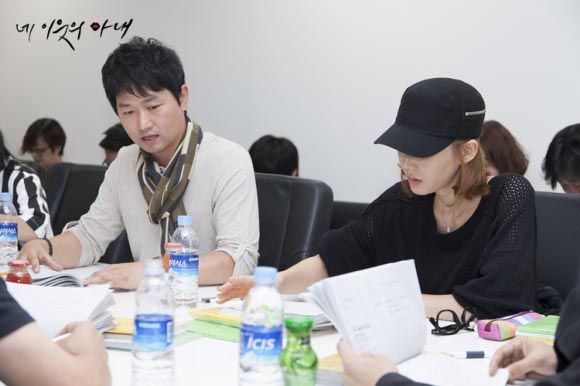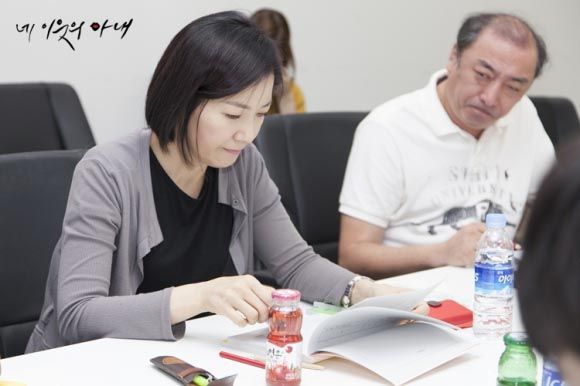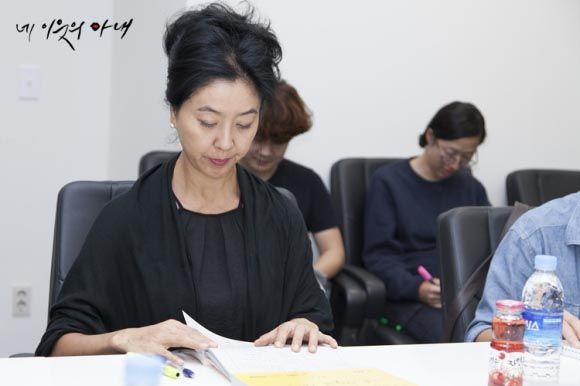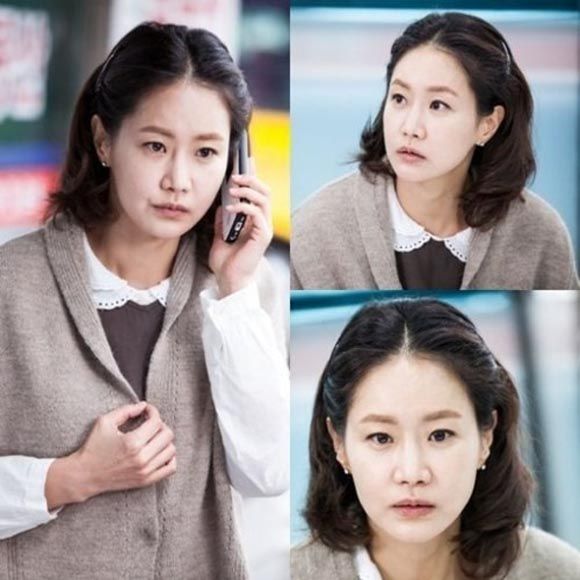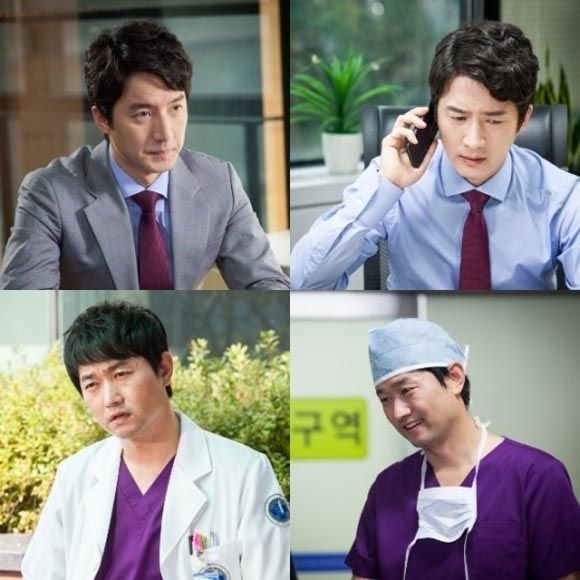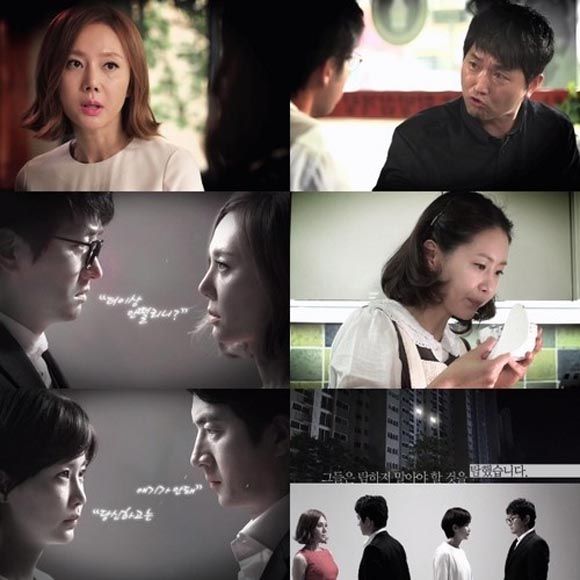 Tags: cable programs, Jung Jun-ho, Shin Eun-kyung, Yeom Jung-ah