Jung Il-woo confirms Gold Rainbow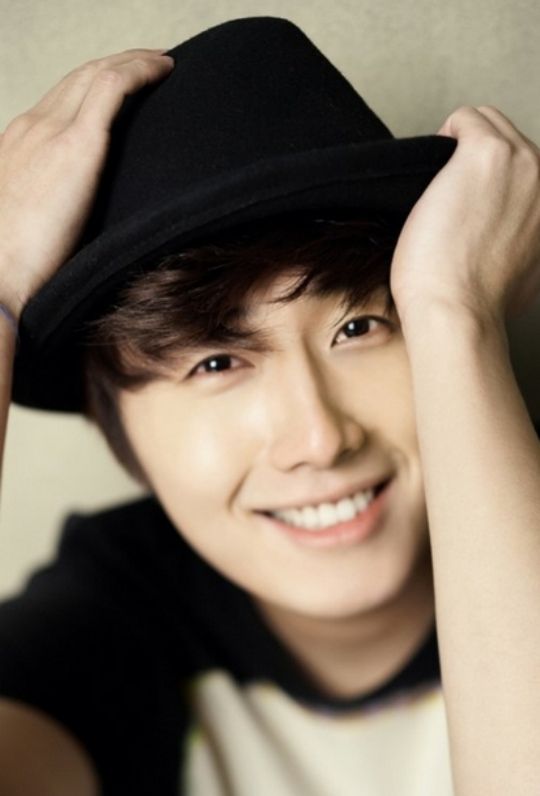 Jung Il-woo is coming back to dramaland! YAY! It's in a long weekend drama. Boo. He's romancing UEE! Awwww. The drama is by the May Queen people. Hiss. Can you tell I'm torn? I don't know what to expect with MBC's new weekender Gold Rainbow, but now that they've fiiinally locked down their hero in Jung Il-woo (The Moon That Embraces the Sun, Flower Boy Ramyun Shop), I'm gonna have to watch this sucker, come hell, high water, or tears — makjang-filled, boredom-related, or otherwise. Please be good, Show. Please, be good.
The new weekender from May Queen Pictures stars UEE as one of seven orphans who band together to make their own family. Kim Sang-joong (The Chaser) takes them in as their surrogate father, and the show's running theme will be the siblings' "bond that's thicker than blood." I love found family stories, so despite the May Queen pedigree (boooring), this story's got an edge, not to mention the fact that UEE is always endearing as the plucky underdog (see: Ojakkyo Brothers).
Jung Il-woo will play her leading man, the son of Jo Min-ki (Two Weeks), who gets tossed aside like an outsider the second his father remarries and starts a new family. Despite being estranged from his father, he'll grow up to be a good man and a prosecutor. He lives a pretty carefree life (I suppose the one upside to being cast off by your terrible father is living the way you want), and though he's got an arrogant reputation, he'll be sweet and supportive when it comes to UEE. D'aw. It doesn't seem like a new setup by any stretch of the imagination, but I do think they'll be adorable together.
There's no confirmed episode count yet, so there's no telling how long this drama will be. It could run the usual 50 episodes, but May Queen was thankfully a 38-episode series, so there's a chance it'll be shorter. I know, how could I want less of Jung Il-woo? Still, I'd trade a hundred hours of mediocre for sixteen of awesomely addictive. The show will be kicked off by child actors Lee Chae-mi (Two Weeks) and Kim Yoo-jung (May Queen) both playing the heroine, so it'll probably be a while before we get to the adults. Huh, with Jung Il-woo and Kim Yoo-jung, it really is Moon/Sun all over again.
Gold Rainbow follows Scandal and premieres November 2 on MBC.
Via Joy News
RELATED POSTS
Tags: Jung Il-woo, UEE