Kim Woo-bin infuses fresh blood into Friend 2's gangster underworld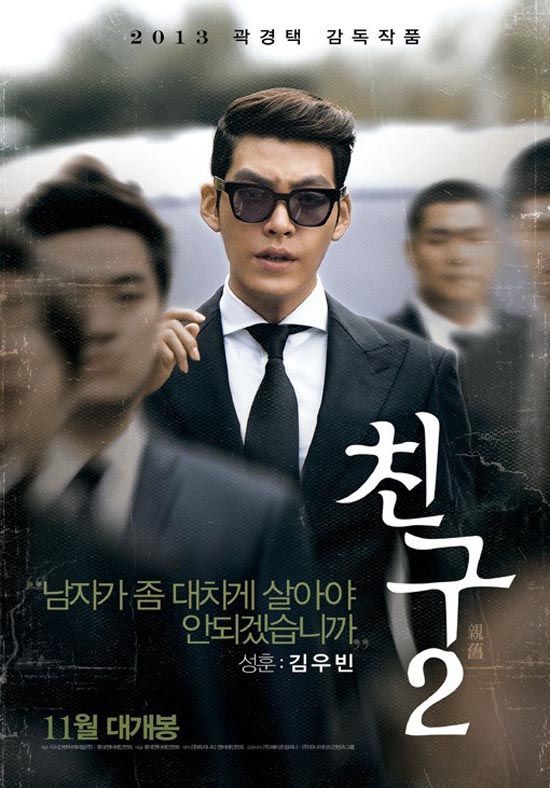 This is really gonna be Kim Woo-bin's year, isn't it? I remember when he was first cast in Friend 2, the anticipated sequel to 2001's hit gangster-noir film Friend, he was described in terms of being the son of Jang Dong-gun (the character of the original film). But while he's only got third billing, it seems all the promo is now centering around him—funny how within a year or so he went from "that funny-looking-but-kinda-cute model guy" to "OMG KIM WOO-BIN." Not that I disagree with his skyrocketing fame, since he's got charisma up the wazoo; it's just a funny shift in such a short period of time.
Here are the character posters for Friend 2′s three main stars, with Yoo Oh-sung reprising his character from the original. Joo Jin-mo plays his father, though not in the same timeline (which would be awkward, since he's younger); we'll see him dominating the 1960s Busan gangster scene as a mob boss.
The sequel gets going after Yoo Oh-sung is released from prison after 17 years and meets Kim Woo-bin, the son of his deceased friend. After so many years locked up, it's a brand-new world out there—but with fresh blood in the mix, he sets out to conquer Busan once more. The film, directed by Kwak Kyung-taek of the original, will explore the same theme themes of friendship, brotherhood, and betrayal. I don't know if it'll be able to recapture that lightning-in-a-bottle intensity and emotion of the first film—and it's a different angle with multi-generational relationships, rather than four childhood friends—but it looks like it's aiming to re-create that violent, gritty gangster world. The movie will release in November.
Preview below: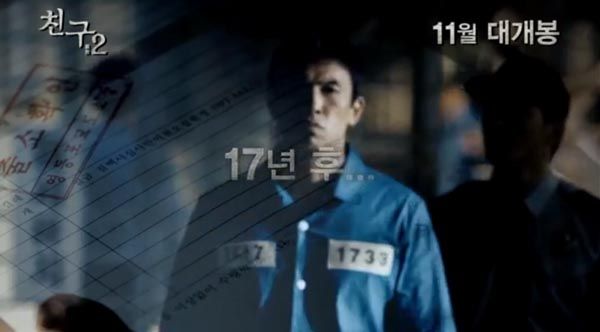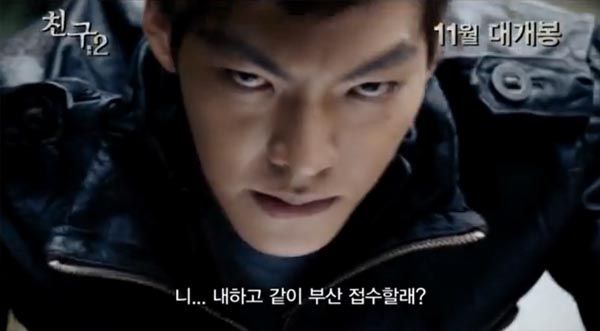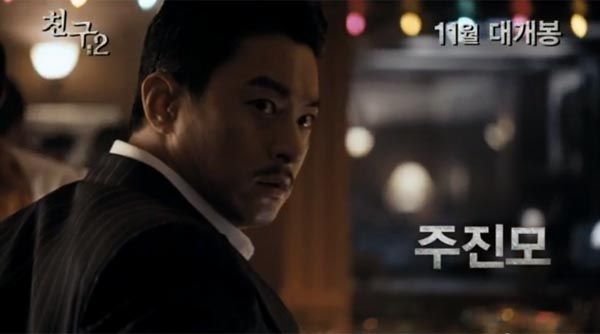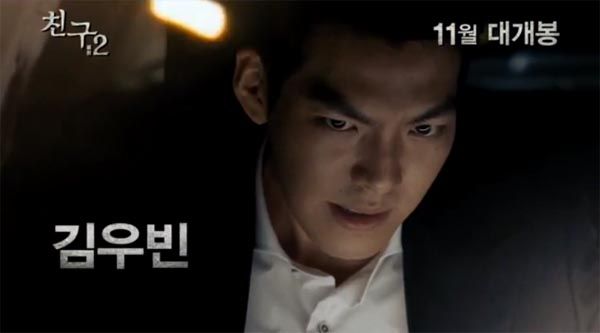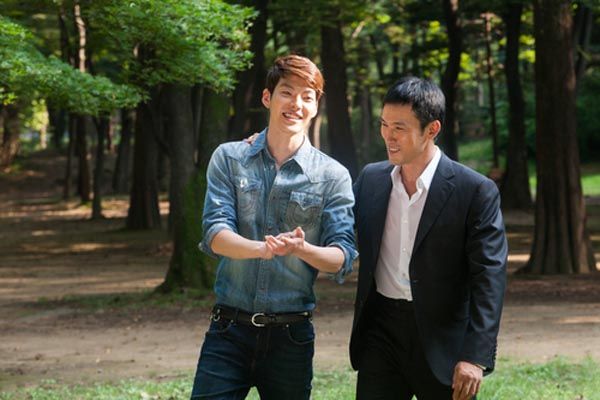 RELATED POSTS
Tags: Joo Jin-mo, Kim Woo-bin, Yoo Oh-sung