Lee Jae-yoon and Cha Ye-ryun join Gold Rainbow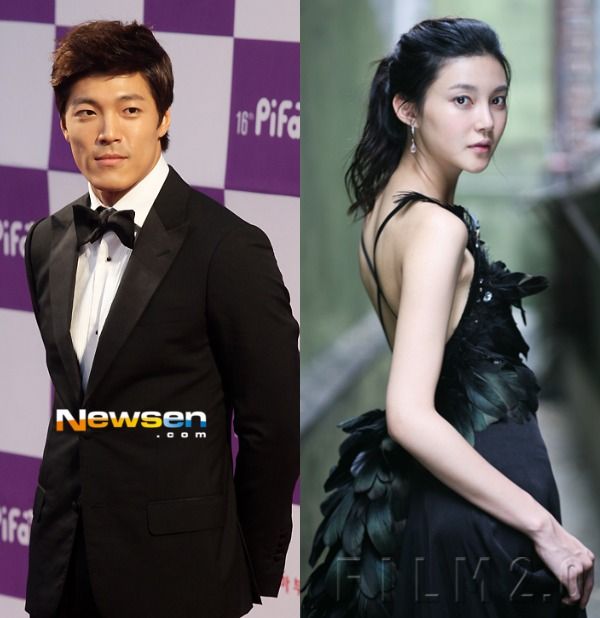 Huh, so I guess UEE isn't the eldest sibling in her ragtag family of orphan kids, 'cause her new weekend drama Gold Rainbow just added Lee Jae-yoon (Heartless City) and Cha Ye-ryun (Royal Family) as her oppa and unni. Yes, but what I want to know is, when the hell is Jung Il-woo going to confirm this drama, so I know whether or not to care?
The new MBC weekender from the producers behind May Queen stars UEE as one of seven orphans who band together and make their own family. They're poor but they work hard to take care of each other, and Kim Sang-joong (The Chaser) plays the adoptive father who takes them in. UEE's character (played in her childhood years by Lee Chae-mi and Kim Yoo-jung) is named Baek Won (100 won), and get this: her oppa Lee Jae-yoon is named Man Won (10,000 won) and her unni Cha Ye-ryun is named Chun Won (1,000 won). Are the little ones named 50 won, 10 won, and 1 nyang??
Though she isn't the eldest sibling, UEE will be the one who brings this family together. She rescues Cha Ye-ryun's character from a destitute, abusive home, and Lee Jae-yoon will join them when he realizes that the father who went out to sea isn't ever coming back for him. As an adult, he'll struggle with feelings for UEE's character, which he tries to repress given that she grows up as his sister. Sigh. I guess if neither of them ever thinks they're blood-related, it's not really fauxcest, but still. His character will be the quiet, steadfast, dependable oppa type, who shows his love through actions rather than words.
Cha Ye-ryun's character sounds more like the twisted version of the heroine. While UEE works hard to be successful to support the family, Cha Ye-ryun will nurse a darker ambition, fueled by her hatred of being poor. She'll be jealous of her sister, and try to take everything she has. Well, at least when Cha Ye-ryun plays characters like this, I don't have to put any effort into liking her. The drama also stars young child actors Oh Jae-mu (Baker King Kim Tak-gu), Ahn Seo-hyun (Shark), and Choi Ro-un (Good Doctor), and is still finalizing the adult cast as the early childhood portion shoots.
Gold Rainbow follows Saturday-Sunday drama Scandal and premieres in November.
Via MBN
RELATED POSTS
Tags: Cha Ye-ryun, Lee Jae-yoon, UEE