Lee Soo-kyung returns to cable with new drama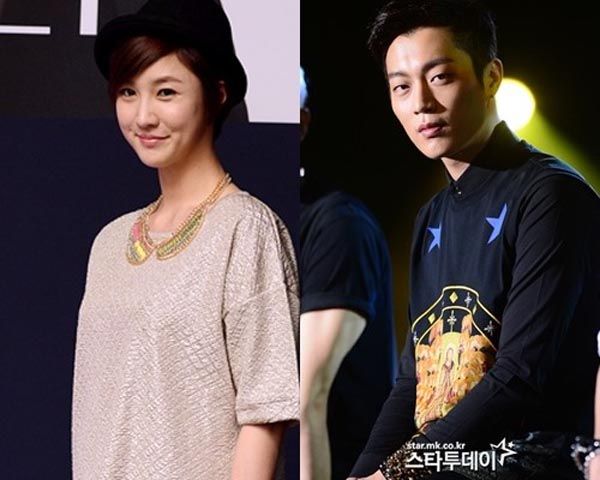 Whenever I hear Lee Soo-kyung's name, I want to shout at her, Pick better dramas! So hopefully this next project will do the trick (she's so much better than so many of her projects, like I Summon You Gold, Color of Woman, You're Here You're Here You're Really Here, My Country Calls, and sadly more)—it's a tvN drama that's titled Let's Eat.
Idol singer Yoon Doo-joon (IRIS 2, All My Love) in in final negotiations to play her co-star, a character who would be a hardcore foodie. There isn't a whole lot given about the setup other than that she's a divorcee, but considering the producers behind the show I'm going to assume that it won't be a standard rom-com drama. The series will reteam the PD-writer pair behind tvN's long-running mockumentary series Rude Miss Young-ae and will use the same mix of documentary and comedy in this new show. So while this new drama will be fully scripted, we'll probably see them playing with the structure a bit in the same way that Young-ae did.
It sounds like the type of show that will be dependent more on execution than strictly premise, since all we know is that Lee Soo-kyung's character will be a divorcee and that the plot will center around the search for hot restaurants. Since that could be easily achieved in a true docu/reality show, I'm hoping for more interesting tidbits in the drama proper. Since that's not much to go on in the way of story, I'm thinking the format and style will really be the conceit, particularly if Let's Eat follows in Rude Miss Young-ae's footsteps and riffs on the mockumentary formate.
Let's Eat (a working title) will air on Thursday nights beginning in November, taking up the timeslot following Rude Miss Young-ae's twelfth season.
ia Mk.co.kr
RELATED POSTS
Tags: cable programs, Lee Soo-kyung, Let's Eat