Nine remake pilot in the works, aiming at U.S. broadcast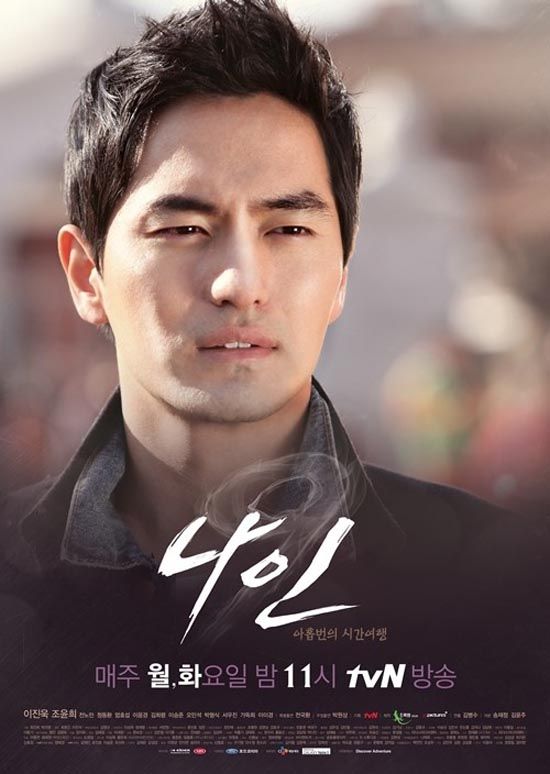 A potential American remake is in the works for tvN's drama Nine: Nine Time Travels, which was a solid cult hit for the cable station earlier this year. It's just been sold to American producers to be made into a pilot episode (which would be filmed first, then hopefully picked up for a full run). Every now and again there are rumblings of a Korean drama heading to the U.S. for an adaptation so I'm taking this one with a grain of salt, but it does sound a bit more concrete this time around so I'm perking my ears up in interest.
Of all the dramas that have toyed with remakes, Nine does seem to me to be the perfect vehicle for crossover potential, because above all it has a fantastic plot with lots of twisty turns and taut suspense that lasts till the end. I did end up finishing the series despite getting stuck on the early episodes back when it aired, and found that things do pick up nicely—it's just too bad it didn't have that intensity in its early weeks that it built up to later on. Otherwise I would've been all over it from the start.
There's always a sense of a K-drama or movie losing its special appeal when it tries to go abroad (for instance, with My Name is Kim Sam-soon, which was licensed for a remake that didn't happen, or My Sassy Girl and Il Mare, which did happen), but Nine is so jam-packed with tightly plotted mystery and action that I think it would withstand the jump intact. The concept is both familiar enough to be saleable (time-traveler seeks to correct an injustice) and unique enough to give the genre a new twist (in the way it handles time and time manipulation differently than previous time-traveling shows).
Actress Kim Yun-jin (Lost) will be serving as a producer and is a key player in getting the project off the ground, using her connections in both countries to get the deal going. The production company on the Hollywood side is Fake Empire, which is run by Josh Schwartz and Stephanie Savage (Gossip Girl, The O.C., The Carrie Diaries, Chuck); the Nine remake is looking for a slot on the ABC lineup.
The would be a pretty sweet deal, though it's certainly not a done one—the production has a lot of hoops to go through before it could make it on air. According to tvN, currently the pilot script is being written for the American remake, and is looking to be a part of spring's pilot roundup to be sold at the networks' May up-front presentations. If everything pans out well, it would hit the air as soon as next fall. Which seems like a long, long process by K-dramaland's hectic standards but is actually really speedy by American ones.
(Just a note: Inasmuch as Nine is a show that's heavily dependent on suspense, for the sake of folks who haven't seen it, I'll ask that you don't give away huge spoilers here. (That includes stuff like "I won't say who died/got married/turned evil, but OH MY GOD that was a shocker!" Dude, still a spoiler.) I promise I'll put up a review post at some point where you'll be able to talk about the ending to your heart's content, but I don't want to ruin the fun for others.)
Via Star News
RELATED POSTS
Tags: Hollywood, Kim Yun-jin, Nine: Nine Time Travels, remakes