Script readings begin for Thrice Married Woman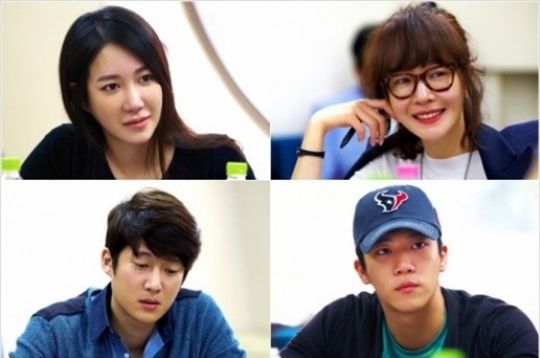 …And Ha Suk-jin takes a bubble bath for Cosmo. Those two things are related, right? Anyway, it really did happen: Thrice Married Woman got off the ground and into production. The troubled weekend drama for SBS has had its share of setbacks and then some, but it looks like wheels are finally up, cast AND crew in place. The next Kim Soo-hyun drama family to-be, led by Lee Jia (Me Too, Flower) and Eom Ji-won (Childless Good Fortune), gathered for their first script read. Though didn't they already have a bunch of those, leading to that whole casting debacle… you know what, never mind. Let's just forge ahead, shall we?
The new family weekend drama is set to follow Goddess of Marriage, and stars Lee Jia and Eom Ji-won as sisters with complicated love lives. Lee Jia headlines as the thrice married woman in the title, though technically she'll have only married twice by the start of the drama. Song Chang-eui (The Great Seer) plays her first husband (and single father, the circumstances for which are still unclear), and Ha Suk-jin (Childless Good Fortune) plays her new love interest, a guy who's still in school for his management degree. You mean we have to choose between them? That's terrible. Er, wait, what am I talking about…it's the opposite of terrible.
The drama will be about her crazy roller coaster of a love life, and her relationship with her outwardly cold unni, who will eventually show a softer caring side when push comes to shove. My question is, if all the boys are for Lee Jia, then who dates unni? The drama will be a multigenerational look at marriage and divorce, and how differently those institutions are considered between our parents' generation and our own. Jo Han-seon, Kim Yong-rim, Kang Bu-ja, Kim Yong-gun, Kim Ja-ok, and Oh Mi-yeon co-star.
The drama premieres November 9, and I have to say, I'm starting to look forward to it, and not just because of this (okay, so sue me, it's a little bit because of this)…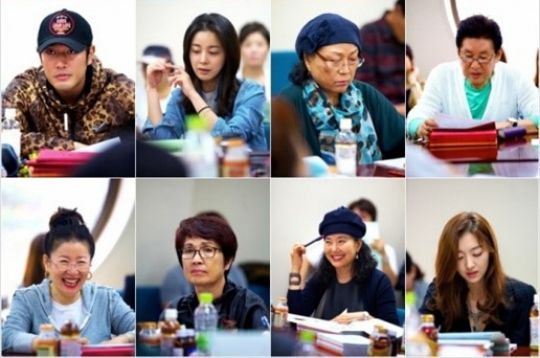 RELATED POSTS
Tags: Eom Ji-won, Ha Suk-jin, Lee Jia, Song Chang-eui