Secret: Episode 1
Where does the time go? Secret premiered on KBS this past week to some pretty dismal ratings, which either means that their time slot is still cursed by previous drama Sword and Flower, or that the hype machine wasn't strong enough. Alternatively, it could be the sense of déjà vu one gets while watching—so far, Secret isn't doing too much to deviate from the revenge melo norm (or even just the drama norm). Self-sacrificing Candy heroines and haughty second-generation chaebols and untimely deaths, oh my!
If you can pretty much guess the rest, does that mean the secret's already out?

EPISODE 1 RECAP
We open in the midst of a hit-and-run trial, where defendant KANG YOO-JUNG (Hwang Jung-eum), already convicted, takes to the stand for sentencing.
Unshed tears fill her eyes as prosecutor AHN DO-HOON (Bae Soo-bin) lists her crime aloud—not only did her irresponsible actions take the life of a young woman, but also that of the woman's unborn child.
Do-hoon sentences her to five years in prison. The sound of the judge's gavel seals her fate.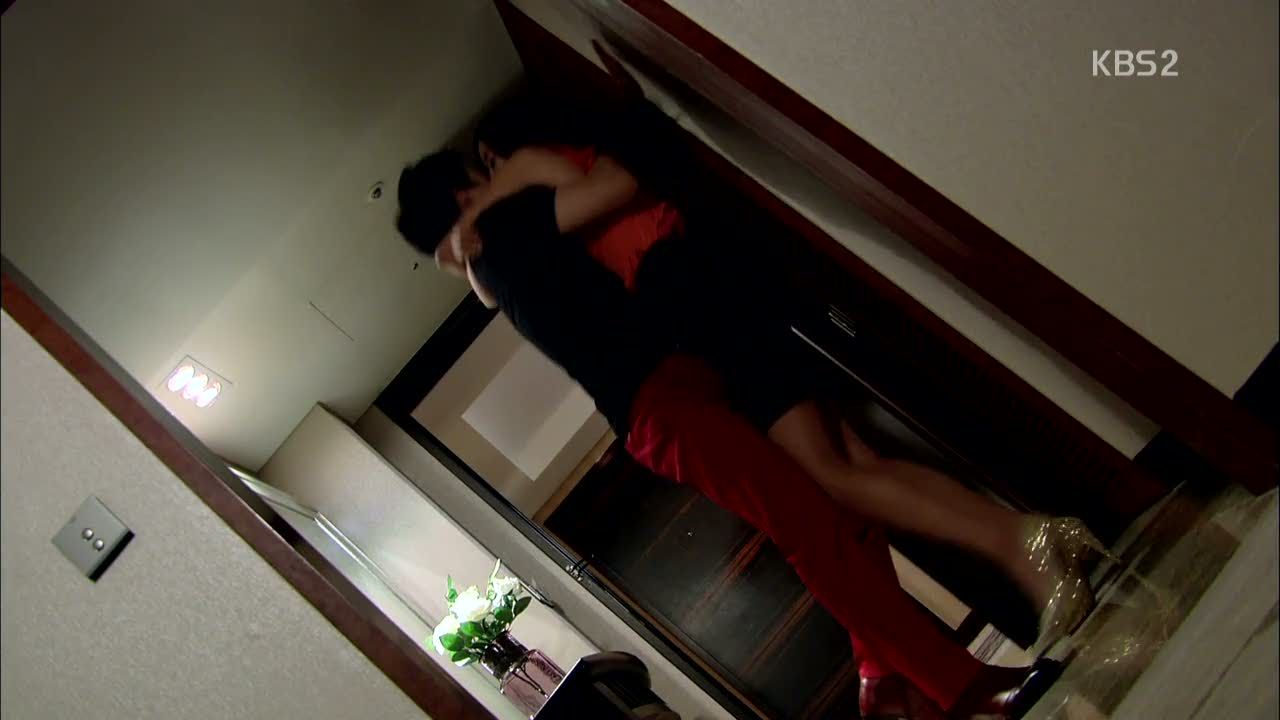 The next sequence is shot like we're in someone's acid-fueled nightmare, otherwise known as a wild pool party for the super rich. Our hero, JO MIN-HYUK (Ji Sung) isn't all that interested in participating until it comes to besting his friend in a wooing competition with a well-known actress.
Min-hyuk has only to swoop in with a charming smile and a hotel room key before they're making out in said hotel room, with the actress stripping in front of Min-hyuk before she takes the requisite foreplay shower.
"This is no fun at all," Min-hyuk sighs. Aww, you poor thing. Life is too easy for you, isn't it.
Min-hyuk is gone by the time the actress is out, but he's thrown away her only set of clothes to prove that he's a real class act.
Ah, so we're in a flashback to explain the events leading up to the trial, since we find a cheerful Yoo-jung working as a designated driver for hire. She has to struggle to put on her passed-out passenger's seatbelt, and as she's leaned over him he opens his eyes to ask, "Who are you?"
It's our errant rich jerk Min-hyuk, who's no stranger to designated drivers. But while stopped at a light, Min-hyuk bolts up from his seat when he recognizes a woman on the sidewalk.
It's only when Yoo-jung is already driving that he yells at her to stop the car, before he decides to take matters into his own hands by grabbing the steering wheel from her.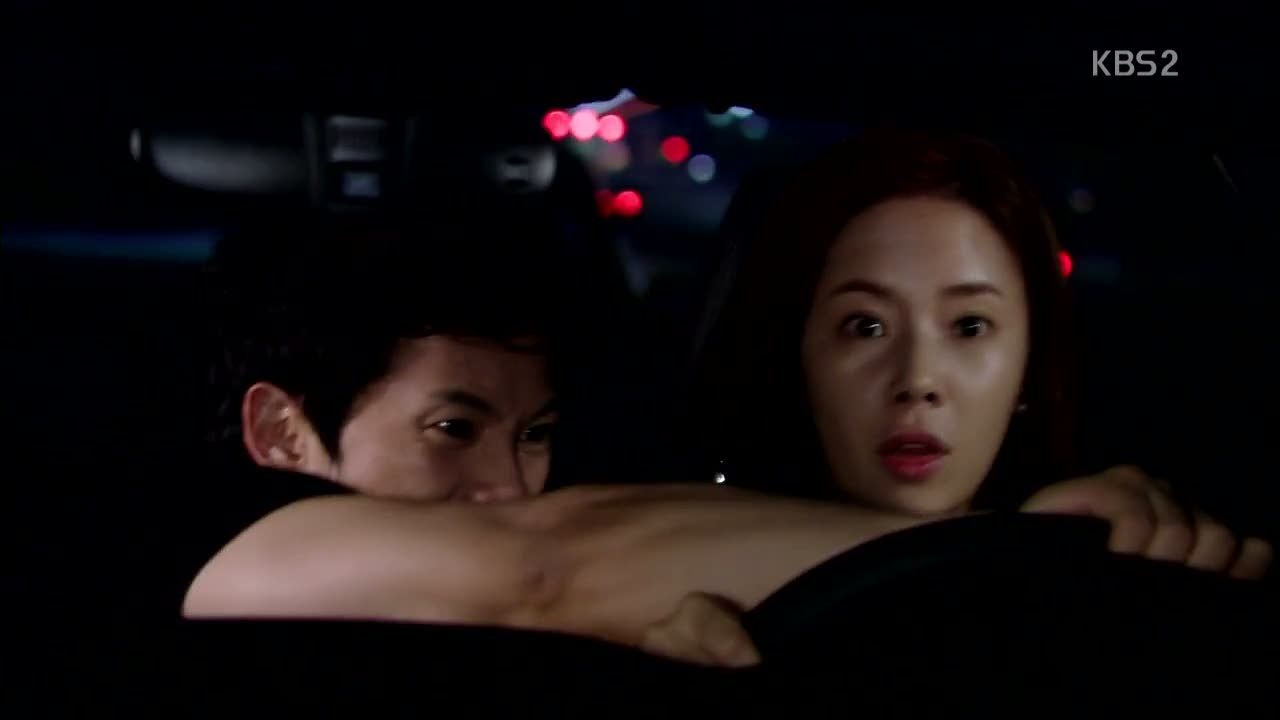 Yoo-jung screams as they swerve dangerously through traffic, unable to gain control of the car when Min-hyuk's trying to kill them.
She skids to a halt in the middle of the street, whereupon Min-hyuk jumps out and starts running haphazardly through busy lanes to try and catch up to that woman.
He loses her once he gets to the subway, and so he eventually returns to Yoo-jung and his car, only he wants to drive and she refuses to let him. She even tries taking the keys, but Min-hyuk literally wrestles her to the asphalt to pry them from her hands.
She manages to steal them back and throws them over the bridge and far out of their reach. Min-hyuk sets to chasing her… in the streets… where cars are still driving. I know he's drunk, but what's her excuse?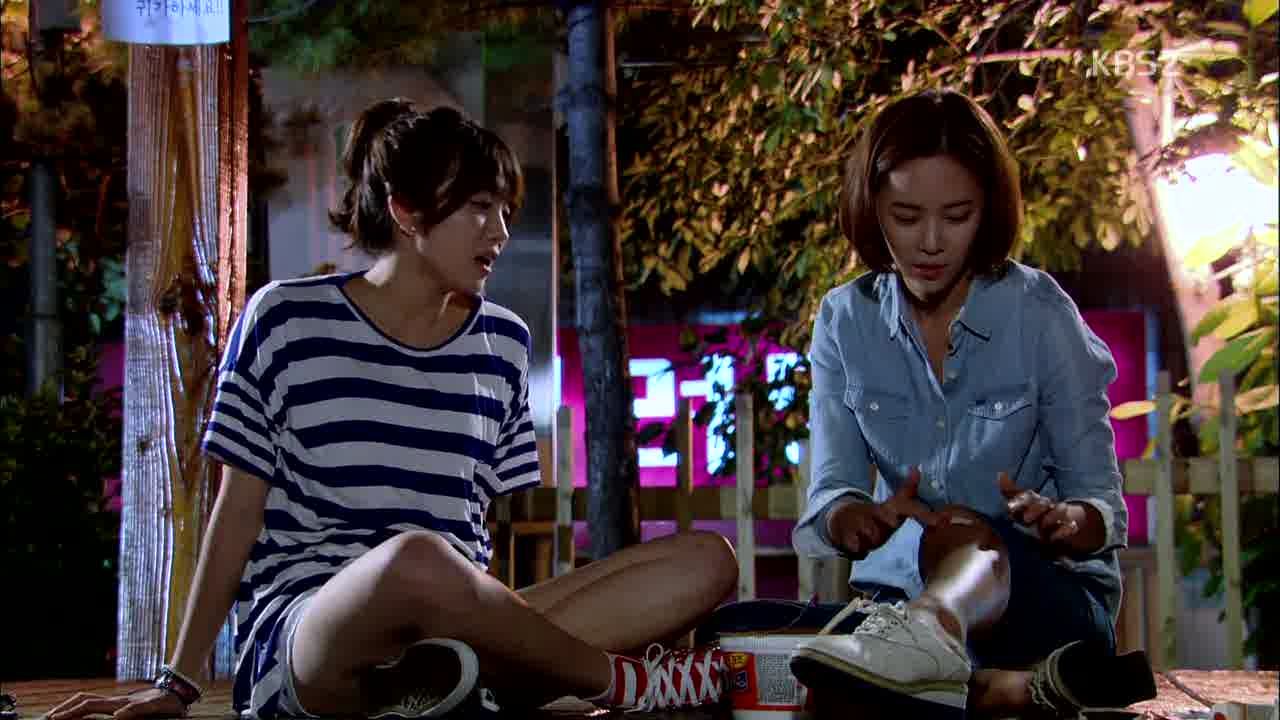 Yoo-jung runs for her life, leaving Min-hyuk stranded. Later, she treats her scrapes and bruises from her scuffle with him while her friend chastises her for not using her prosecutor of a boyfriend (guess what, it's Do-hoon from the opening) to go after Min-hyuk, but Yoo-jung quickly shushes her—Do-hoon doesn't know she's working as a designated driver and she wants to keep it that way.
She and her friend go back and forth over the merits of staying faithful, which Yoo-jung would know more about—her and Do-hoon have been together for seven years, and she's 100% sure he'd never leave her.
Still drunk, Min-hyuk wanders to a small rooftop apartment of someone he knows. When banging on the door gets no answer, he uses a key to get inside, unknowingly stepping over a scattered pile of unopened mail. There isn't even one light on. Uh oh.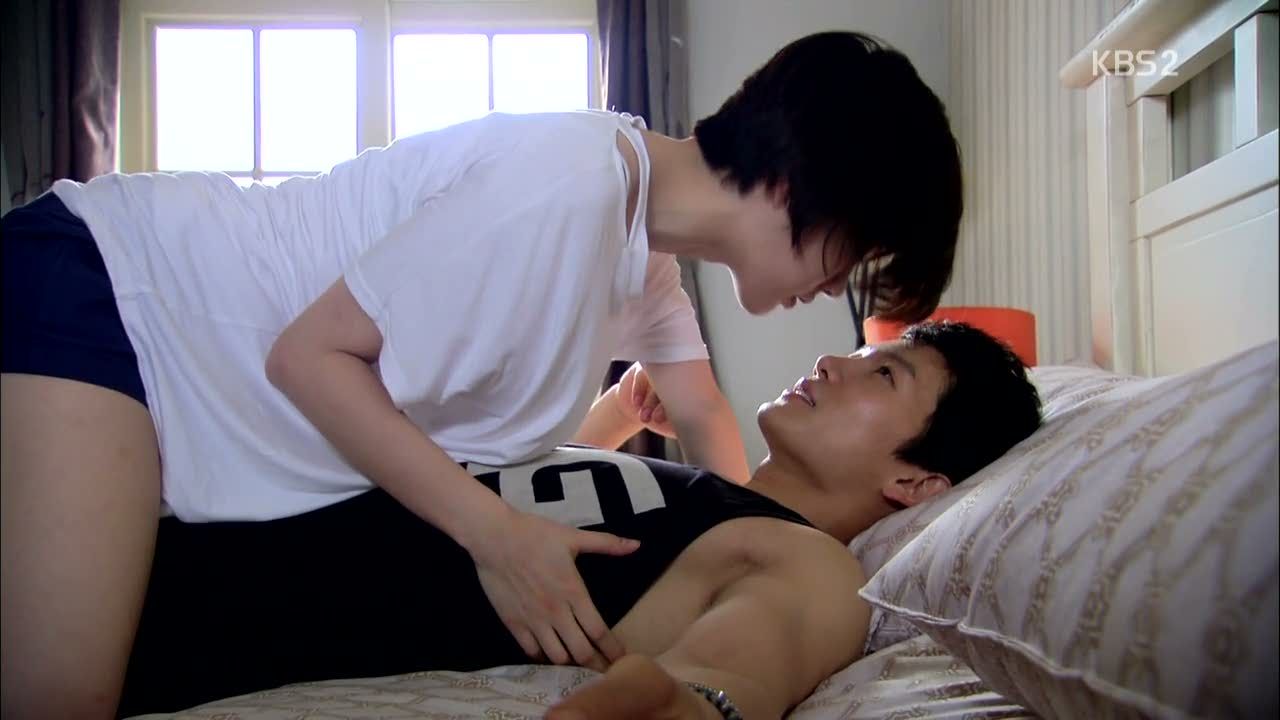 He fails to notice anything amiss and passes out on the bed. We enter another flashback as he remembers being woken up by his then-girlfriend SEO JI-HEE (Yang Jin-sung), who looks a lot like the woman he was trying to drunkenly chase down (which I'm sure was the point).
Apparently, him going to her place to sleep off a hangover wasn't unusual, but at least their life was idyllic and sweet. They bicker romantically while wrapped in each other's arms, and as Ji-hee leans down to give him a kiss, the Min-hyuk of the present sheds a tear in his sleep.
It was only a dream, and he wakes up on her bed alone. His secretary knew to find him there and tries warning him against coming to this apartment to sleep as per his habit ever since Ji-hee went missing.
Min-hyuk could care less about his father's business when Ji-hee is still yet to be found. Ah, so that explains why he was so desperate to chase down that woman who looked just like her. As for how long she's been missing, we don't know.
A short cut to Do-hoon shows him preparing for a job interview(?), while a short cut back takes us to Min-hyuk as he tries sneaking into his lavish estate unnoticed, despite the fact that there's at least one maid per every square foot in the house.
Min-hyuk's little sister catches him on her way out to school right before their father, CHAIRMAN JO (Lee Deok-hwa) all but drags his errant son into a meeting to discuss the fact that he's bleeding money without contributing a single thing in return.
Chairman Jo wants to take back Min-hyuk's inheritance and give it to his brother instead, and vows to dissolve his upcoming marriage to a rich heiress.
Min-hyuk need only half-heartedly promise that he'll do his duty as a son for his dad to give him another chance, but he has to promise to pay more attention to his future bride.
The woman who vouched for him in front of his father helps him out again by giving him a ring for his fiancée—and though she's revealed to be his stepmother, Min-hyuk treats her with contempt by calling her ajumma. "Don't smile like that in front of me and don't act like a mom, because I can't stand it."
His harsh words hurt her, though she does her best to hide her feelings in front of him. So far she's only tried to help him out.
In true Candy style, we find Yoo-jung working another odd job as a toll booth cashier. What's less Candy-like about it is that she's working all these jobs to help support her boyfriend, a fact that everyone knows. Still, Yoo-jung is nothing but chipper about it.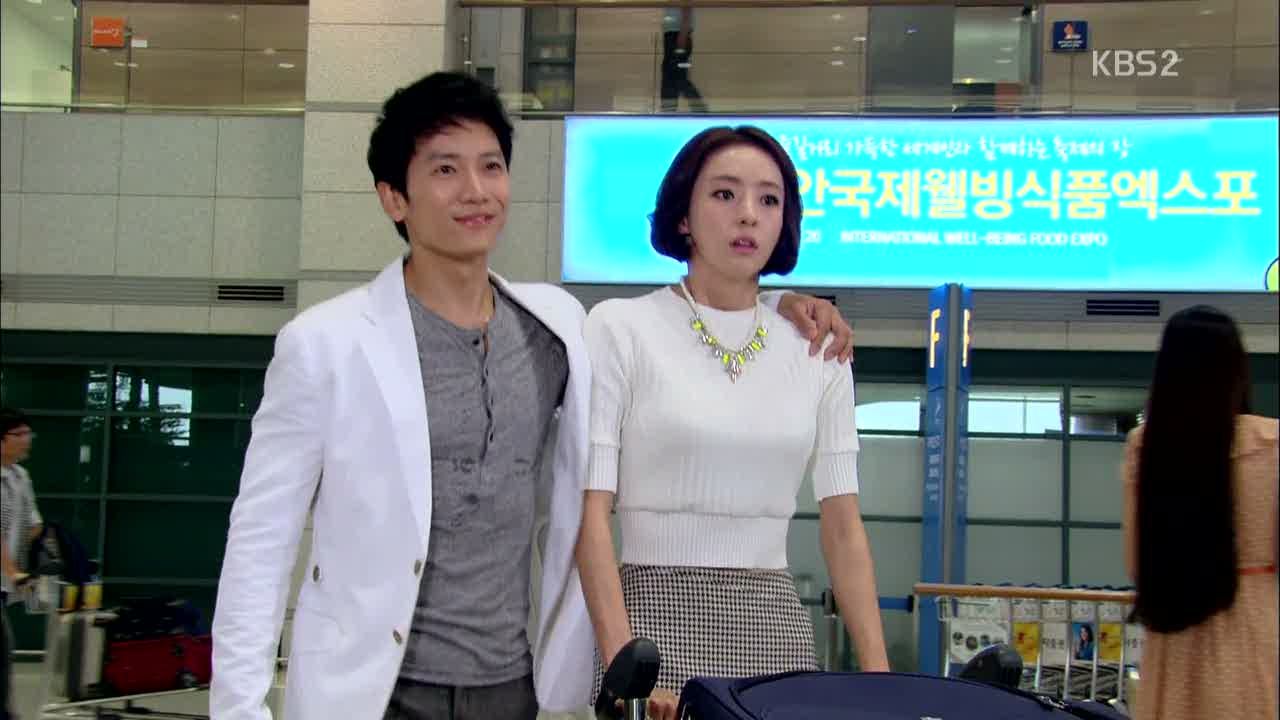 Min-hyuk picks up his fiancée and longtime friend-of-the-family SHIN SE-YEON (Lee Da-hee), though it becomes clear that she doesn't share his same cavalier attitude toward their marriage.
He sees it only for the business deal that it is—her family has the important political connections, while his has all the money—but he's at least happy that they knew each other as friends first. She's not, and tells him he can just throw the ring away.
Since neither of them really want to get married, Min-hyuk proposes a deal. If she brings up dissolving the marriage first, he'll give her anything she wants. He just can't be the one to suggest it, because his father would literally wring his neck.
While driving home from the airport, they end up driving through Yoo-jung's toll booth. (Small world, isn't it?) They immediately recognize each other, and a sly grin crosses Min-hyuk's face as he lies that he forgot his wallet in order to torment Yoo-jung and hold up the line.
In a twisted way, he is trying to thank her for not letting him drive drunk the night before without actually saying the words. Since he doesn't have money to pay her, he happily offers her collateral instead—the diamond ring that Se-yeon refused.
I like his cheeky reply to Yoo-jung's shock by reminding her that she'd just told him she loved him (as part of her greeting to every customer, she says, "I love you, Customer!"), so why refuse a loving gift?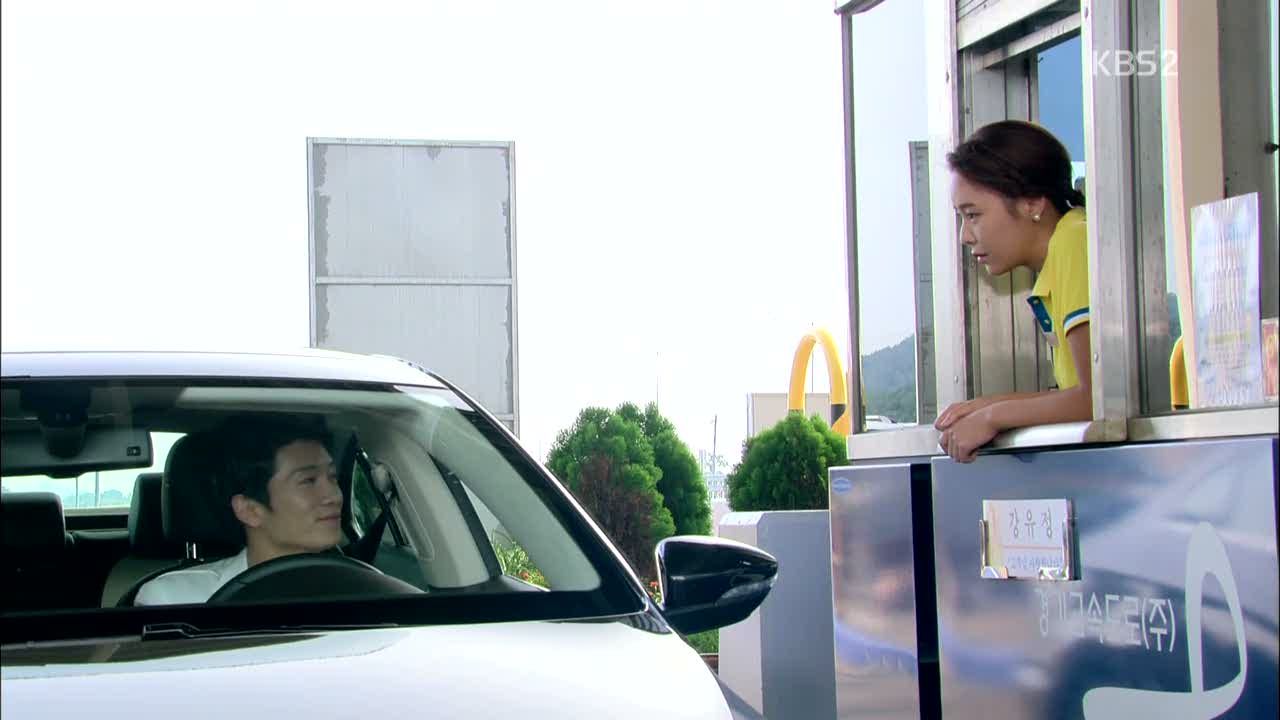 He forces her to take it by tossing it to her in the booth while Se-yeon mutters a protest. Yoo-jung jumps out of the booth to try giving the ring back, but Min-hyuk rolls down the window just enough to grin and tell her that he'll come back to collect it tomorrow.
Yoo-jung chastises him for not respecting the almighty dollar as well as the woman sitting next to him, but Min-hyuk just leaves her as a speck in his rearview mirror after a wink and a smile.
Se-yeon is angry, though she denies that it has anything to do with the fact that he gave her ring away and more because it made someone like Yoo-jung pity her. It seems like more than that, though.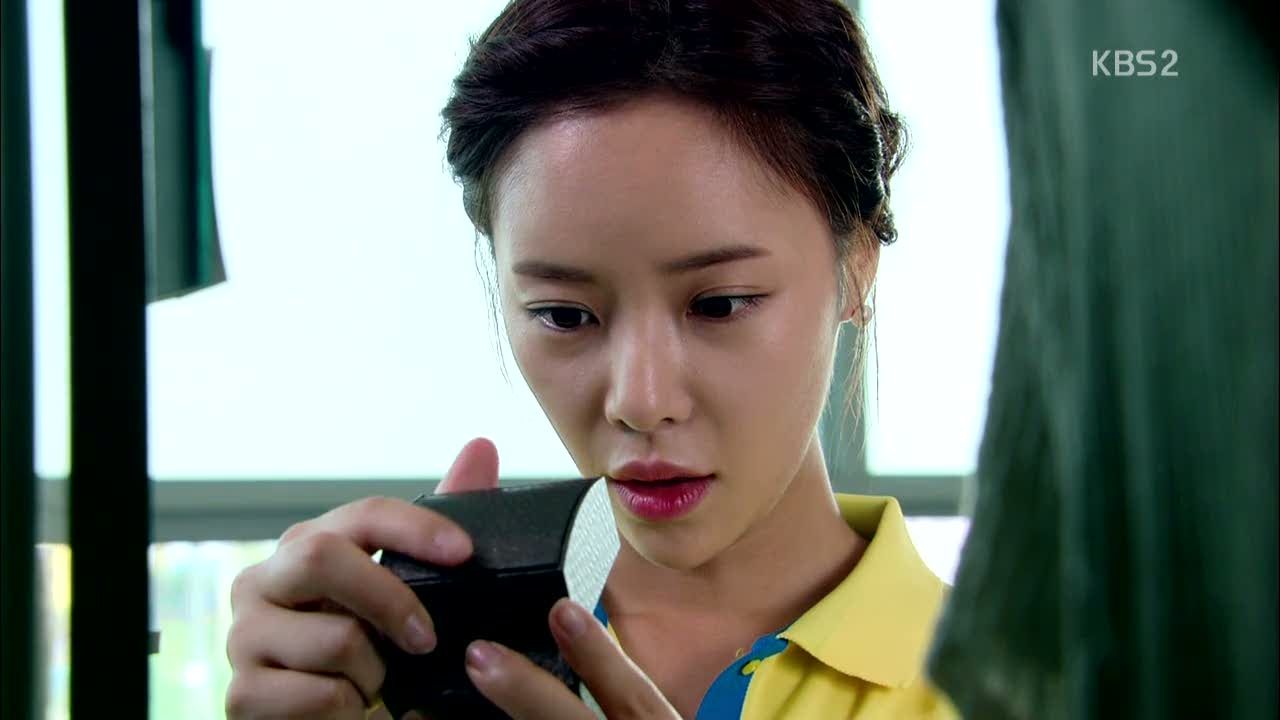 After Yoo-jung's coworker marvels at the expensive ring, she ends up tsk-ing Yoo-jung for spending an insane amount of time an energy making Do-hoon a cake for their seven-year anniversary when he hasn't even called her all day.
"You'll only get hurt by doing this," her coworker mentions after sucking on a helium balloon, and Yoo-jung's happy-go-lucky smile disappears for the briefest of moments. Maybe she knows it's true.
Do-hoon ignores Yoo-jung's call as he meets a woman (he can't be such a douche that he's on a date, right?), but in order to save face in front of her coworker, Yoo-jung talks as if he picked up the phone. Ouch.
We cut to Do-hoon's mother as she discusses the blind date she sent Do-hoon on, which tells us right away that she has no love for Yoo-jung. (And also that he was on a date. But maybe not by choice.)
Unfortunately for them I suppose, the naive Yoo-jung comes to their humble home with her arms full of groceries and the cake she made. Do-hoon's father has the decency to look just a little bit guilty as he limps to the door to let her in, and his mother hurriedly hangs up before Yoo-jung can hear anything.
Yoo-jung acts the part of the perfect daughter-in-law, preparing a full meal despite Do-hoon's mother's protests. Does she not understand social cues, or is she choosing to ignore them?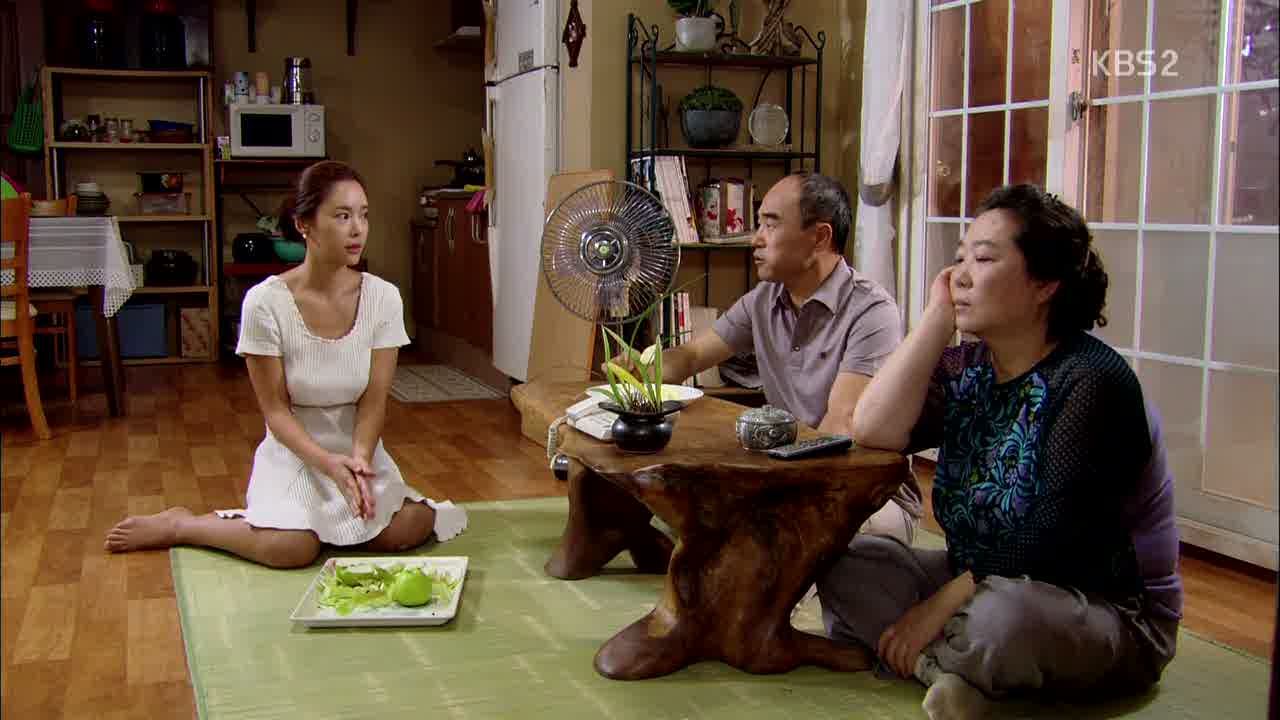 She ends up having to pick up Not Mom's cellphone, and the matchmaker for Do-hoon's blind date immediately starts talking—the woman loved Do-hoon, and her rich family is ready to buy him an office. Yoo-jung definitely hears all this even though she passes the phone to Not Mom as if she didn't. Denial isn't just a river in Egypt.
Not Mom tries every kind of hint available to get Yoo-jung to leave, and Yoo-jung eventually listens. She must know they don't want her there, but acts like it's all okay.
After she's gone, Not Mom has no qualms about eating all the food she left behind for Do-hoon, even noting that Yoo-jung is a good cook despite the fact that (wait for it) she doesn't have a mom. Phew, thank goodness she reminded me before I forgot that orphans are the lepers of drama society and are to be expunged at any cost lest they spread their parentless-ness to any able-bodied, talented child on their way up the social ladder. Thanks, Not Mom!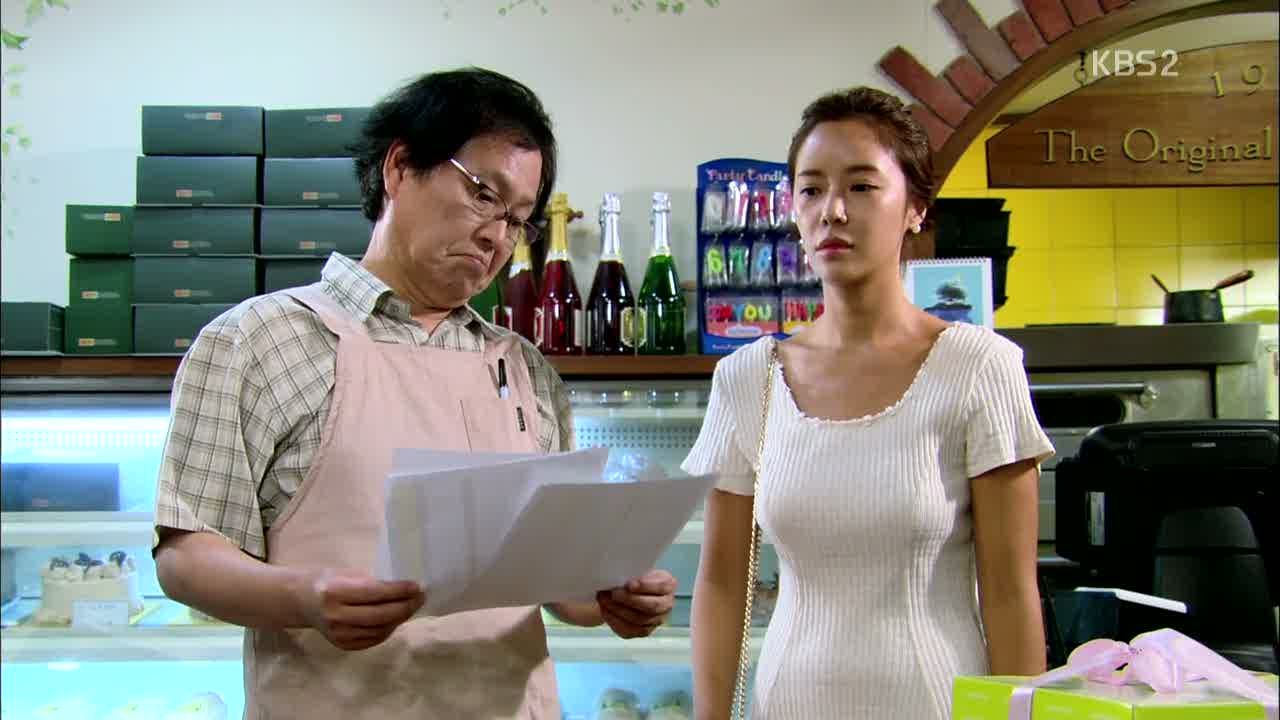 At least Yoo-jung has a father who owns a small pastry shop, which he's looking to expand to make Yoo-jung a more desirable prospect for Do-hoon. Yoo-jung claims that her pretty face, pretty body, and loving heart are all that she needs to marry a prosecutor—but it just seems like she's talking a big game. I'm not sure she believes it.
She has a mini-meltdown with her dad and stomps off to her room to revenge-eat the cake she made for her anniversary. That's when all the tears she's been holding back start to flow, which is when she notices the ring box of Min-hyuk's she brought home.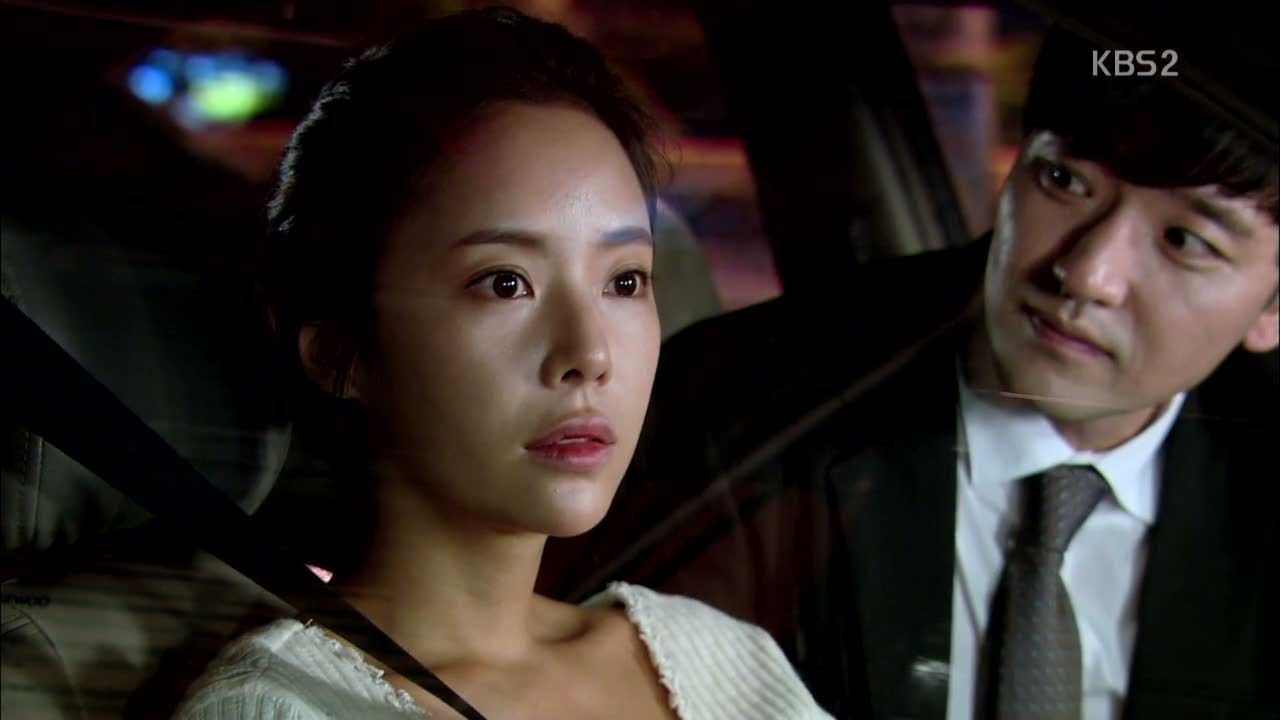 She tries on the ginormous diamond ring in a moment of longing—not for the ring itself, but for a married life with Do-hoon. Her dad sees the ring and thinks it's her engagement ring, and she doesn't have the heart to deny it.
However, once Dad tells her that Do-hoon came to see her, she rushes out to greet him. She's a bit reluctant to get in his car without knowing the destination, but Do-hoon all but pushes her inside with a happy grin on his face.
Se-yeon is a guest at Min-hyuk's family dinner, but when he motions for her to bring up the engagement breakup as promised, she instead turns to his father to ask if they could announce their marriage sooner. Eek. Abort, abort!
Min-hyuk is in shock, even though he can't properly show it while at the table. Se-yeon sticks her nose into the air and begins to act like a lady of the house, reminding an almost-stuttering Min-hyuk that she has the right as his future wife (just to dig that fact in a little deeper).
Do-hoon takes Yoo-jung out for a date at their favorite restaurant, which seems to have a permanent installation made up of their cheery polaroid pictures from over the years.
She tries to muster up the energy to be mad, but her will seems to melt away when Do-hoon takes her by the hand and asks her to forgive the blind date—it won't happen in the future. He even knows that it's their seven-year anniversary, adding that he wouldn't be where he is now without her.
"What I received from you, I'll repay until I die… No, I'll repay you even if I'm dead," he adds with a smile. Then he passes over a ring box. "Yoo-jung-ah, will you marry me?"
The diamond Do-hoon puts on her finger is beyond modest next to the one she just tried on, but Yoo-jung cries with happiness all the same. It's cute how he still calls her pretty even when she's puffy and tear-soaked from crying. Now I kind of wish we weren't in a flashback so we could've known this side of Do-hoon first, because at least then his eventual turn on her would've been a surprise.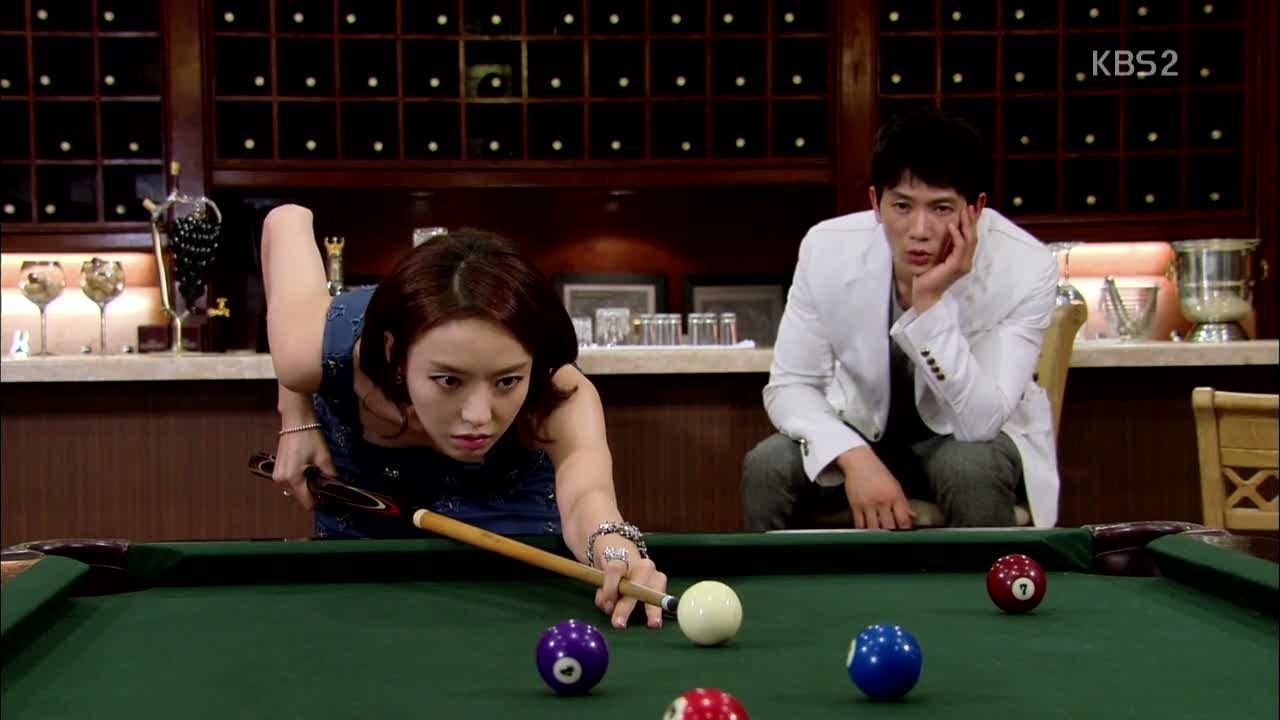 "Do you like me?" Min-hyuk asks Se-yeon when they're alone. "You don't, right? So why do you want to marry me?"
"What I really want is you," Se-yeon coolly replies. When he blusters, she explains her reasoning: Since her father will arrange a beneficial marriage for her no matter what, she'd rather marry the man she does know versus the one she doesn't. And that man is Min-hyuk.
She knows about his relationship with Seo Ji-hee, and tells him he'll have to end it—after all, how was he expecting to live with her after his family threw him out without a dime?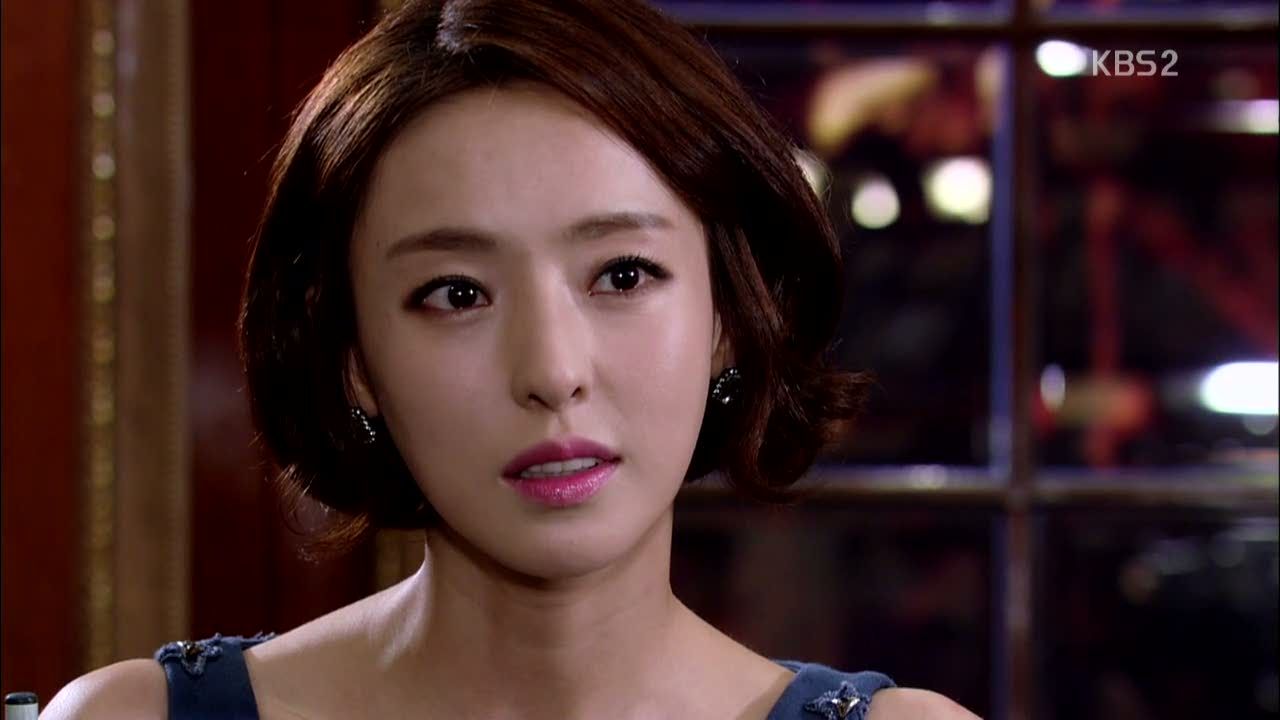 He reminds her that he hasn't broken up with Ji-hee, causing Se-yeon to all but shrug. Why doesn't he tell that to his father and go marry her? "You can't, right?" she asks knowingly. He's been living well for the months Ji-hee's been missing, yet Se-yeon knows he couldn't live a day without daddy's money.
He knows it too but he still replies, "Right now, you… you're really no fun." Girl better keep an eye on her clothes.
Back at the restaurant, Do-hoon sings a love ballad for Yoo-jung, and it's made all the more endearing because he's a horrible singer. After the song he announces to everyone that he loves Yoo-jung: "Let's be happy together!"
However, Ji-hee has been watching the exchange with a longing expression, having gone to the restaurant to collect one of the polaroids they had of her and Min-hyuk. She picks up a phone to call him…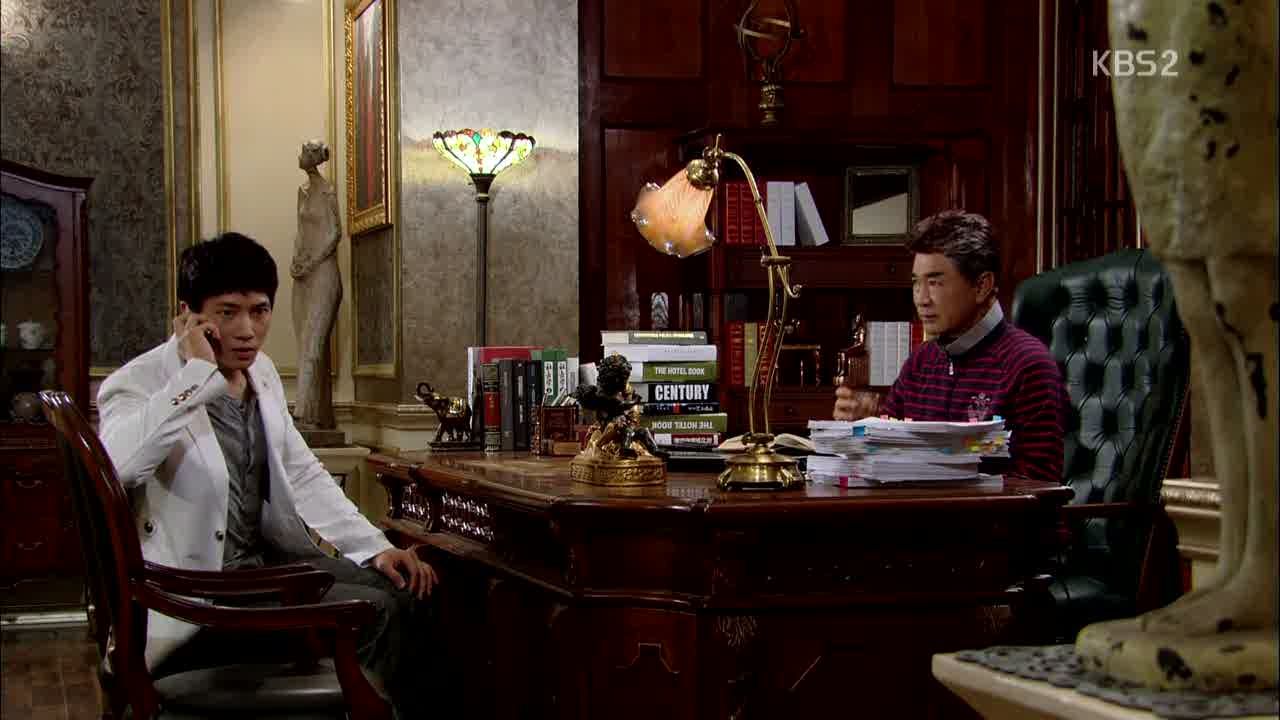 …As we find Min-hyuk trying to broach the engagement topic with his dad, but the second he mentions a possible future divorce, Chairman Jo glares him down.
Min-hyuk finally picks up the phone after ignoring a few calls from an unknown number, and the second he hears nothing from the other end he knows it's Ji-hee. Despite his father's protests, Min-hyuk tracks her call to the restaurant and rushes off to find her.
Do-hoon drives his new fiancée home in the pouring rain, but some car trouble holds them up. Meanwhile, Min-hyuk isn't the only one to have tracked down Ji-hee's location—she spots his scary secretary on the lookout for her and runs away. Has she been running all this time?
Yoo-jung is able to hit her old car into working again, and the two set off. She holds his hand in the car to thank him for marrying her, which he touts as nonsense—she's the one allowing him to marry her.
"I love you," she says. He smiles, but doesn't reply in kind. She tries again, "I love you." And again. Why isn't he saying it back?
An oncoming truck flashes its lights, causing Do-hoon to let go of her hand to narrowly steer them out of harm's way. For what feels like five whole minutes, the car skids around on the wet asphalt as its two occupants are thrown around inside.
The car bursts through a street construction area, flattening signs and road blocks until Do-hoon finally slams on the brakes. Just in time, too—they almost hit that fake person directing traffic. (Also, they would've been impaled by a forklift if the car had gone just a little bit further.)
Do-hoon gets out of the car to see what damage they caused, but something on the road gives him pause. Yoo-jung worries when she can't see him in the rearview mirror and gets out to find him.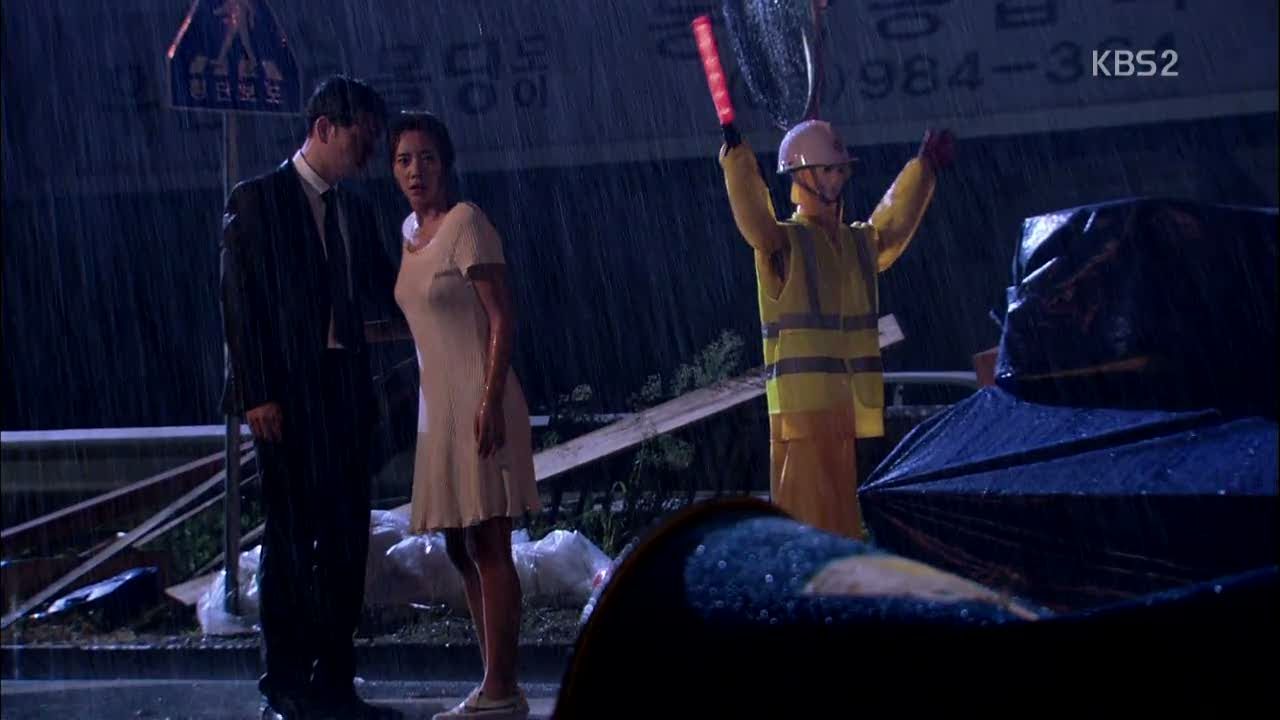 He all but jumps at her from the bushes, "I told you not to get out!" But when she asks what the damage was, he just points to a smashed barrel. She sighs in relief even though he's in a hurry to just go, though he helps her roll the barrel off the road for others' safety.
She wants to call the insurance company, but Do-hoon's angry insistence that she doesn't frightens her. He explains that he had wine at dinner and doesn't want to make the situation any messier, and she buys it.
Of course, Yoo-jung takes this all as a sign of luck—despite her bump on the head, they're both safe. "I think we're going to live well for a long time, don't you think?"
Do-hoon pulls her into a desperate embrace. "That's right. Let's live well."
Min-hyuk's secretary calls him about Ji-hee, who he's found crumpled up among the accident debris Do-hoon and Yoo-jung left behind.
So Do-hoon hit her… and then hid the body? Only not really?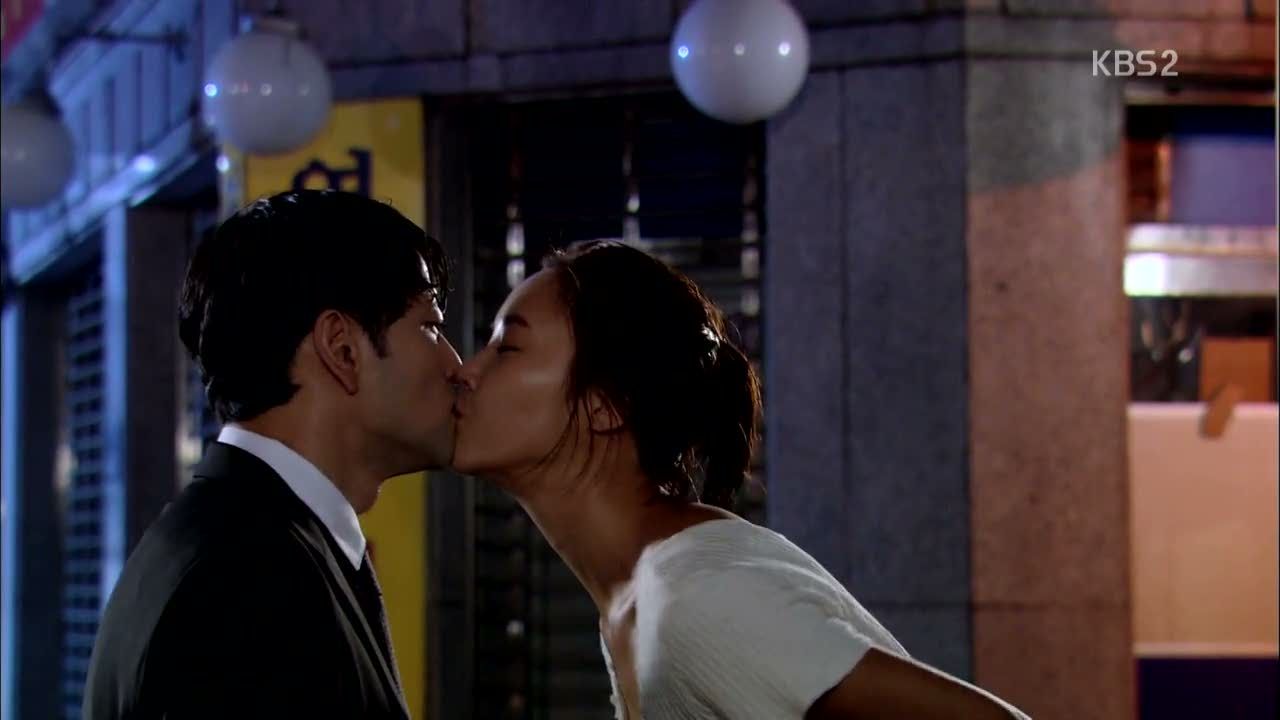 Do-hoon drops Yoo-jung off at home and suggests just scrapping the car. Ever the frugal one, Yoo-jung claims that a few repairs'll do the trick—having no idea why Do-hoon is so eager to get rid of it.
As a way of goodbye, Yoo-jung covers his worried face with kisses and leaves none the wiser. She tells her dad about her proposal and jumps into her bed like a kid, her eyes fixated on her shiny new ring.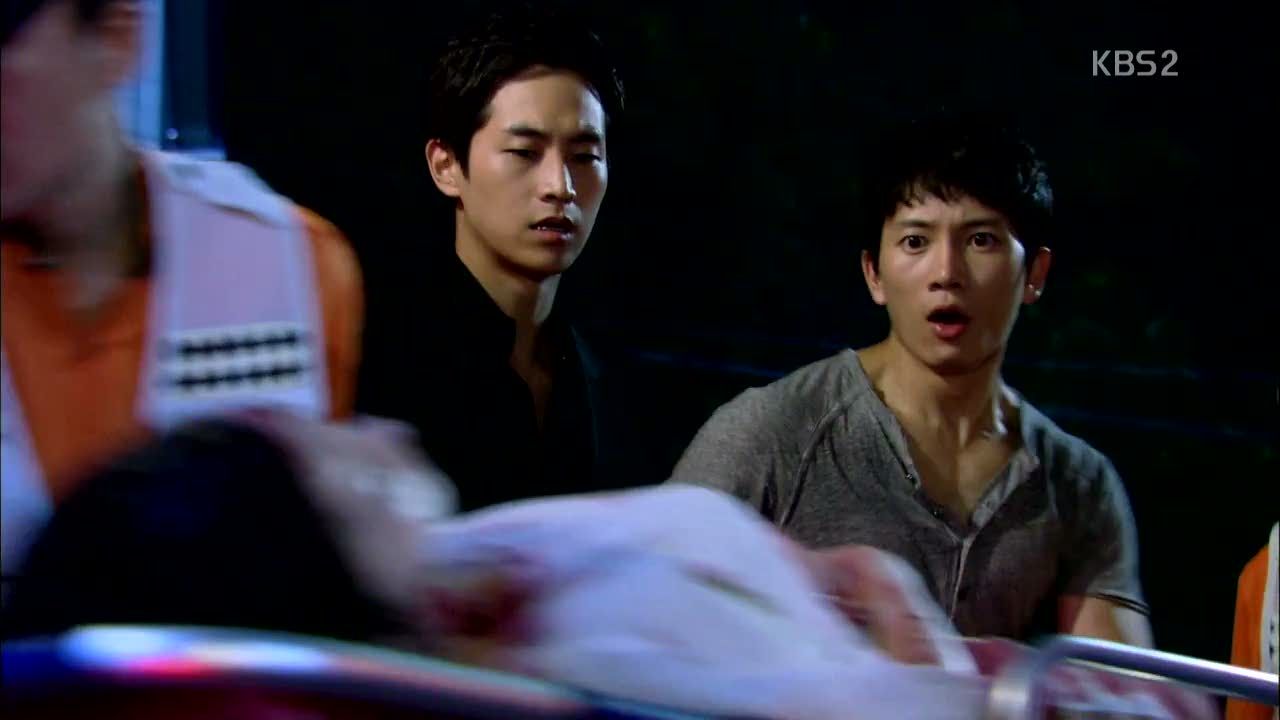 Min-hyuk arrives at the scene of the accident in time to see a bloody Ji-hee being pulled into an ambulance. His secretary (who was working for him the whole time and isn't a baddie), tells him about the hit-and-run, but Min-hyuk can't get over the shock of seeing Ji-hee like that and chases after the ambulance.
Do-hoon, still in the same banged-up car, drives by the scene in time to witness everything. He even has to stop the car when Min-hyuk crumples to the ground in front of it.
"I told you I'd catch you if you ran," Min-hyuk murmurs. "I told you I'd find you no matter where you hid. I told you not to die without my permission… Don't die," he pleads.
A policeman knocks on Do-hoon's window, causing his heart to stop even though he's only told to wait until Min-hyuk's secretary has time to drag his master to safety.
Then, Do-hoon drives away.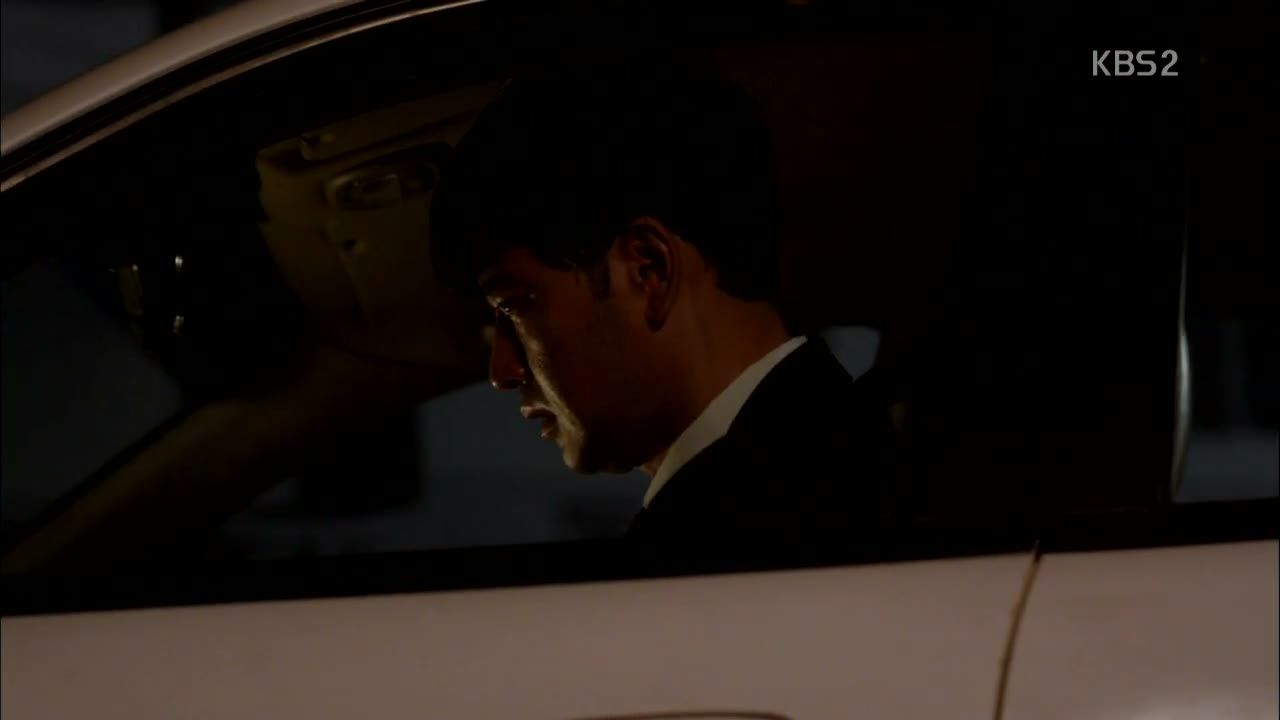 COMMENTS
Cold openings can be a really useful way to set the tone of the story and catch the audience's attention, since the ideal reaction is for us to want to watch just to see how the story reached that point. Empire of Gold is a great example of the cold open done well, since my perspective on the events in the opening scene changed so drastically once I saw them revisited later, once the show had added plenty of context. Context, as it turns out, really is everything.
So then by comparison, Nice Gu-… I mean, Secret's cold opening left me feeling, well, cold. It's like telling someone the punchline of your very long joke in an "I promise this'll be funny!" way, only… you've just lost your punchline. Same goes for a dramatic punchline, which this show gave away in its opening before it spent the rest of the episode adequately bringing us (mostly) up to speed. There's one point in its favor.
Another positive point is that the directing is competent (if not a little trigger happy with the acid-trip party scenes and ridiculously slow motion car accidents), the writing is somewhat decent (in that it's there), and the actors are committed. It's just not a very engaging watch when it's all said and done, and while I'd lay part of that blame on the paint-by-numbers revenge melo storytelling, revenge melos are by their very nature pretty paint-by-numbers, aren't they? The memorable ones find ways to break out of that mold to become something more, and while that level of genre transcendence (or just genre goodness) isn't completely out of the realm of possibility when it comes to Secret, I just really, seriously, would-almost-bet-money that this isn't going to be that kind of show. I'd be happy to be wrong though, since dramaland has been missing good revenge melos lately. (No, Shark. I said good revenge melos.)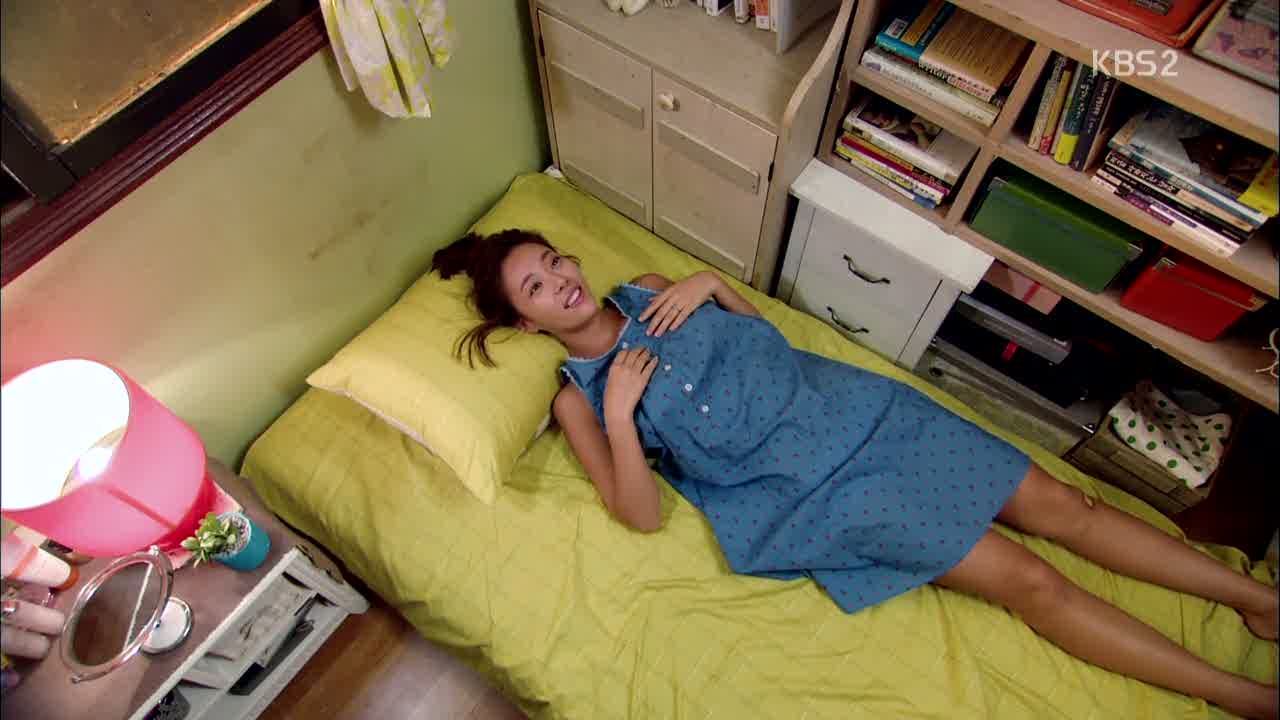 As for the characters, I wasn't really a huge fan of anyone—with the small exception of Se-yeon, who I could at least understand. And that's saying a lot for a character who makes it so that the man she wants has no choice but to marry her. But she was the only character this episode who at least bothered to explain herself. And you know what? Her rationale made a weird kind of sense, even if it is a raw deal for Min-hyuk—if her father's going to marry her off to just anyone, the only choice she can exercise is whether she marries the devil she knows. Unfortunately for her, that devil is Min-hyuk. Unfortunately for Min-hyuk, he's crazy.
I like Ji Sung in most things, even if I haven't liked most of the things he's been in lately (okay, maybe just The Great Seer), so even though this script won a KBS screenwriting award, I don't know who's to blame when it comes to us not knowing who he is. Is he the bored second-generation chaebol? The petty and cruel playboy? The doting lover who just wants to live a normal life? The rich boy who doesn't want to live a normal life and loves daddy's money? The devil-may-care funny guy? The loyal friend? The scary-when-he's-angry drunk dude? Right now he's too much of everything and not enough of anything.
And then there's Yoo-jung, a living amalgamation of every Candy ever (with only half the fun). I'm giving her character a bit more berth than deserved right now, if only because she's just at such an extreme that I assume it must be purposeful in order to highlight her eventual awakening and/or change down the line, maybe even while she's in prison for a crime she didn't commit. There are plenty of options on that front.
But there's also that one very frightening option, in that she might not change at all or just very little, and that this version of her is the one we'll more or less have for the rest of the run. If so…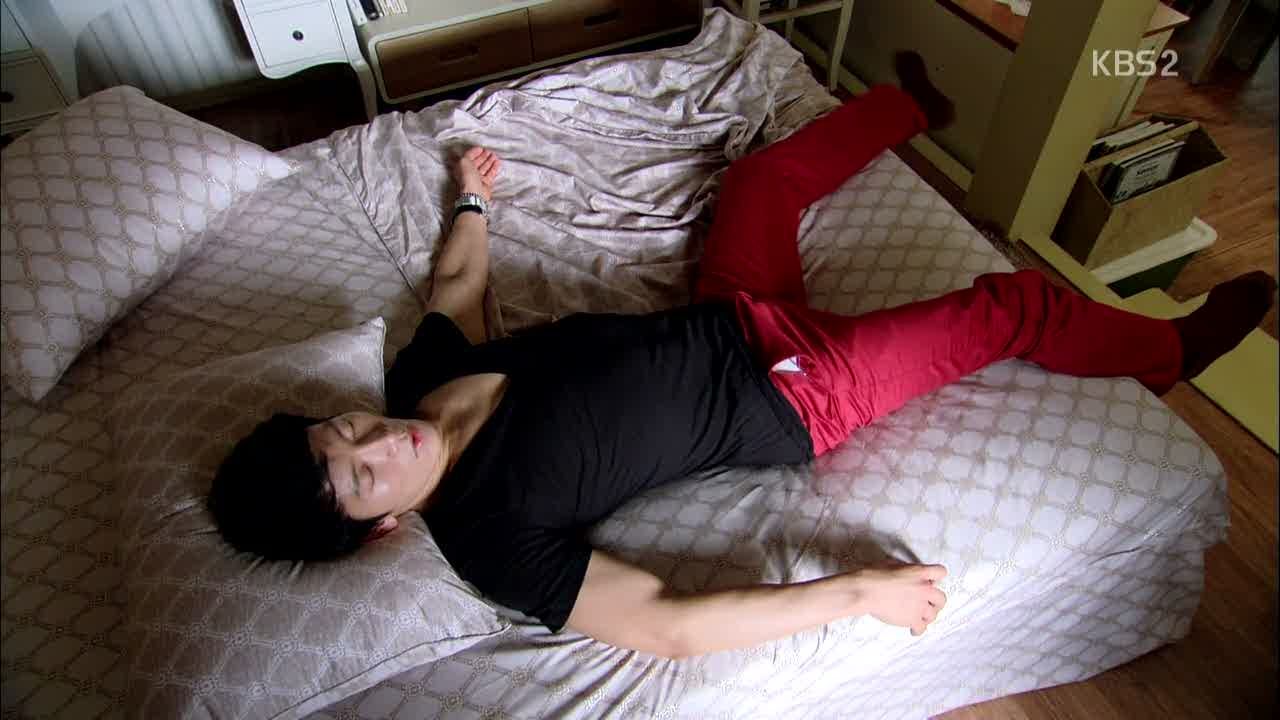 RELATED POSTS
Tags: Bae Soo-bin, featured, first episodes, Hwang Jung-eum, Ji Sung, Lee Da-hee, Secret