Sexy antics drive romantic comedy Dating Skills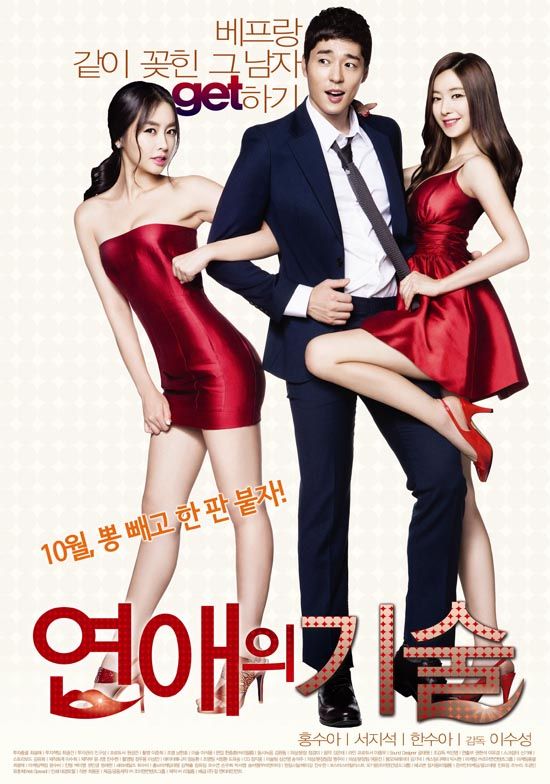 There's another movie opening on the same day as The Punisher, and this one is titled Dating Skills, taking us away from the dark side of revenge and violence to laughter and romance. (Actually there are three movies opening that day, with Lee Jong-seok and Seo In-gook's swimming movie No Breathing, which we've already covered, rounding out the trio.)
Dating Skills (which was once titled the more interesting Mango Tree) is touted as a "sexy romantic comedy," which means it's racier than your average rom-com; it even put out a separate "adult" teaser with sliiiightly more suggestive content, though I really don't see why that one required a 19+ age label. In any case, the movie stars Seo Ji-seok (Would You Give Love Away, High Kick 3) as what appears to be the man-prize for the two friends, played by Hong Su-ah (A King's Dream) and Han Su-ah (Friend 2, Dancing Queen). Ha, I'm sure those names didn't get confusing on set, hm?
The ladies play opposite personalities (of course), with Hong Su-ah being the innocent type who's waiting for her One and Only Fated Love, while Han Su-ah chooses to think of her current flame as her fate, for now at least. The friends win tickets to a trip to the Philippines (the film was shot entirely on location in Cebu), where they run into a hottie who catches their eye: Seo Ji-seok has everything a woman could want (looks, personality, smarts), and both decide to claim him as their fates. Apparently they do this by flaunting their sexiness, a lot, with plenty of bikini scenes and the like. So this isn't really something you'd see for the plot development or deep meaning—it practically has B movie written all over it—but could be a light, fun, unchallenging watch.
Dating Skills, which is restricted to audiences over 18, opens on October 20.
Here's the main teaser:
And the adult teaser: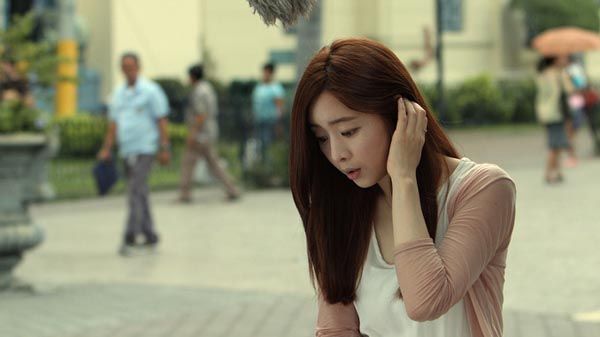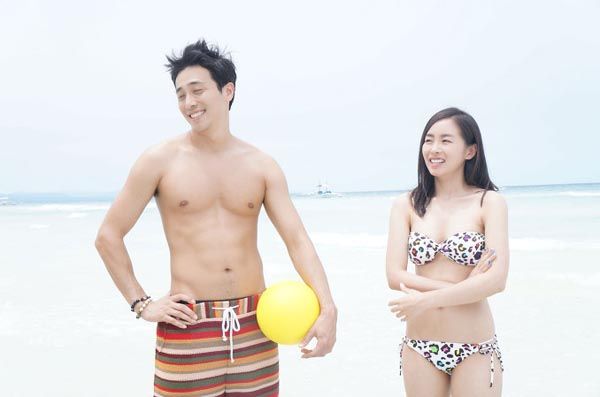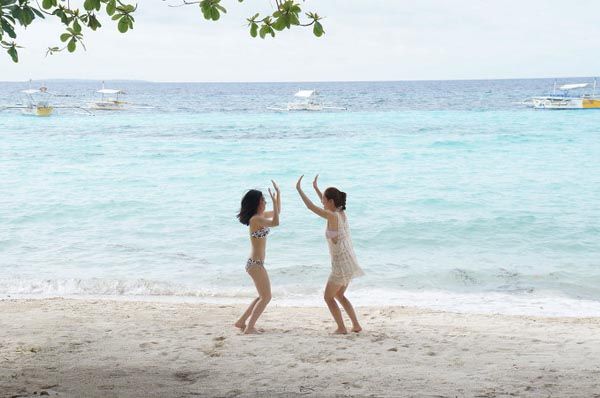 Via E News 24
RELATED POSTS
Tags: Hong Su-ah, Seo Ji-seok